What BE-ST does - fact #11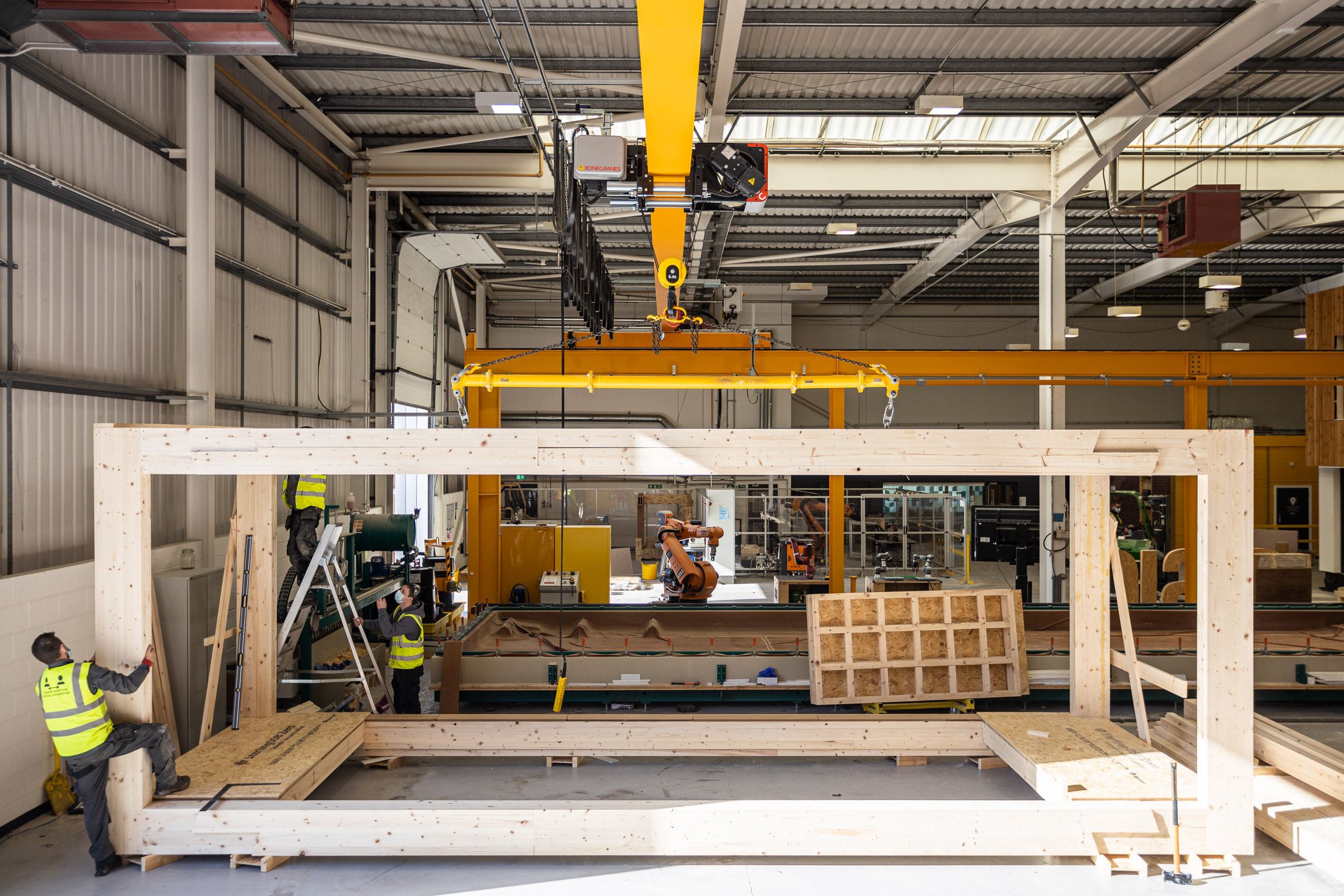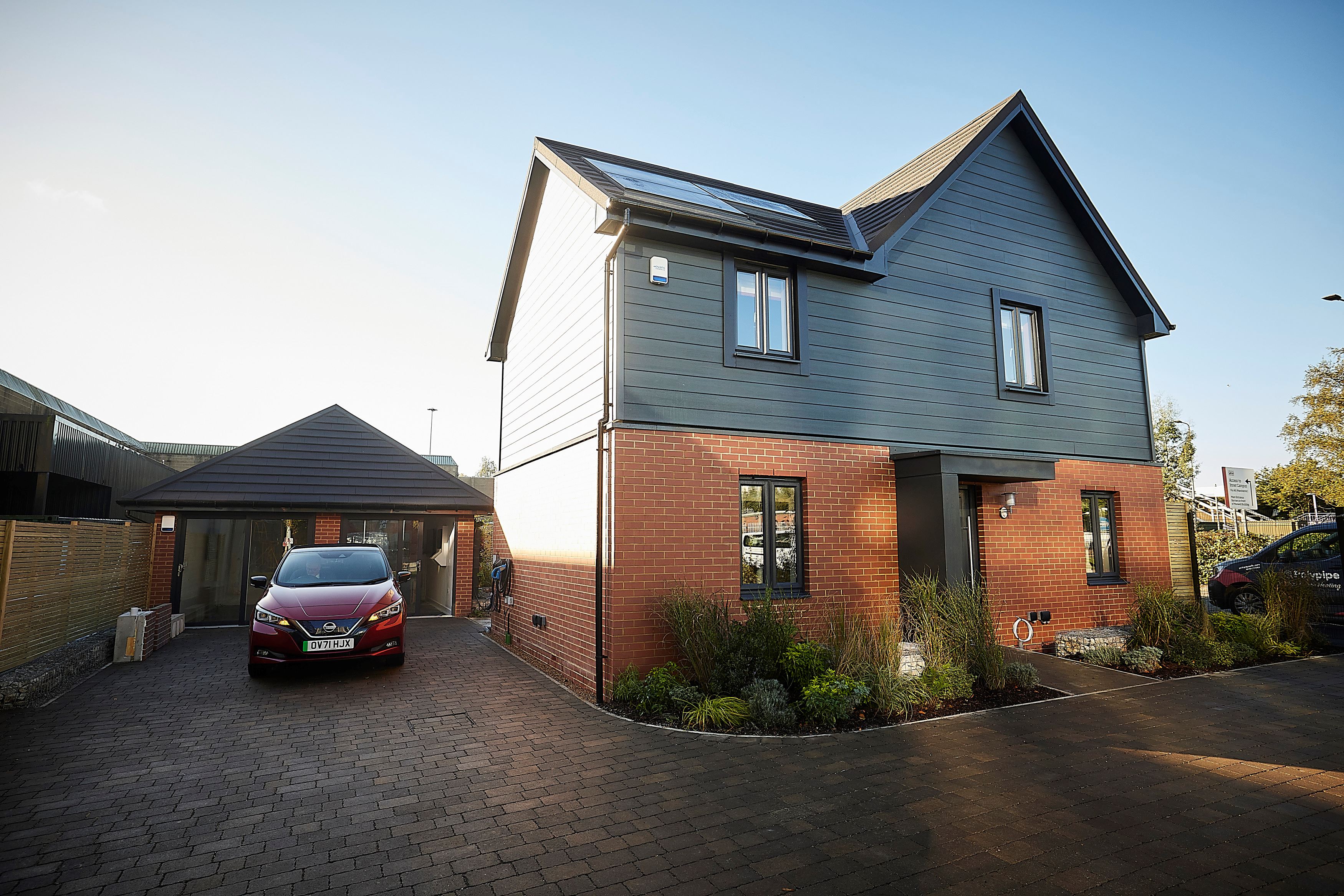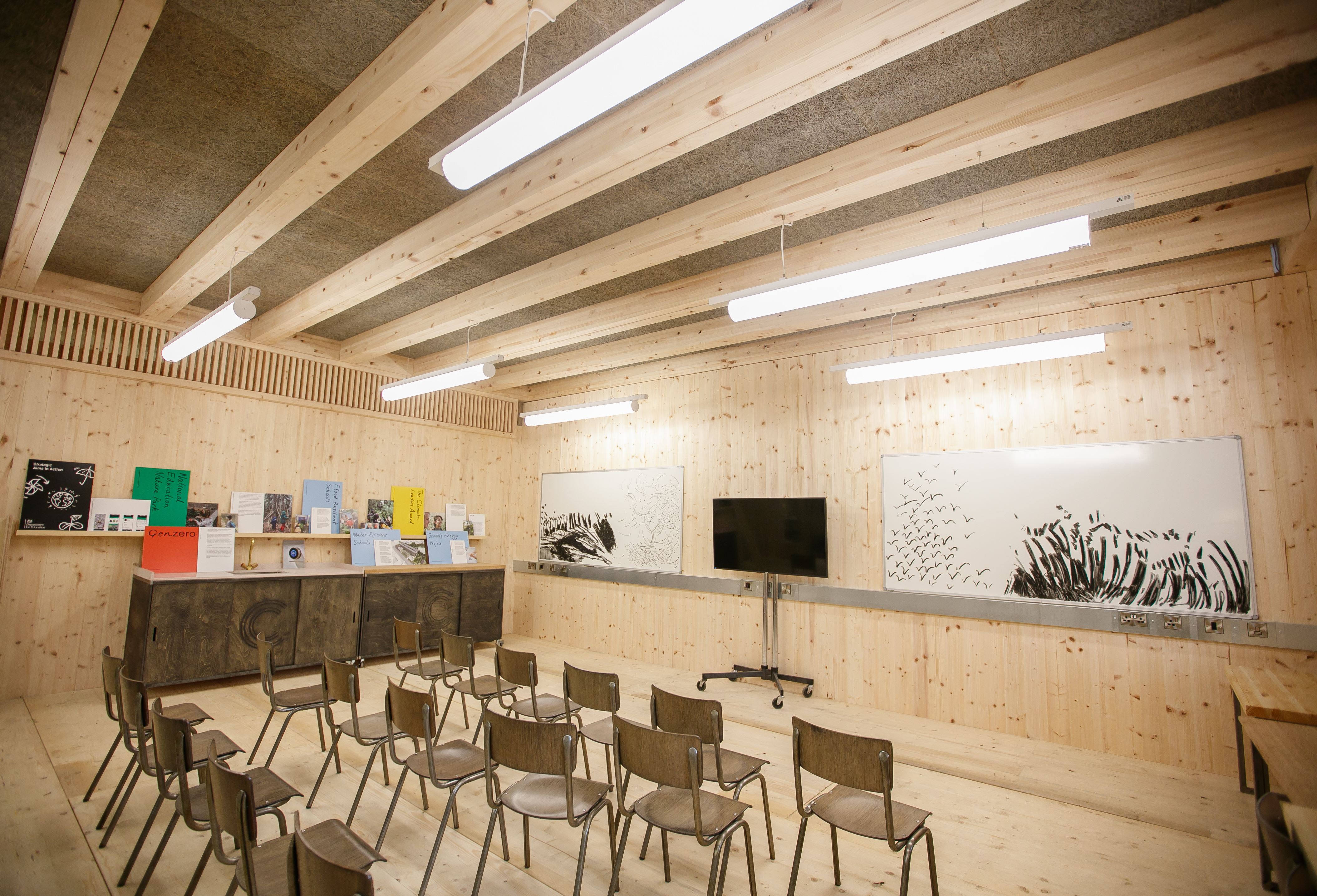 We support the creation of scalable zero carbon construction solutions to decarbonise the built environment
In order to reach zero carbon , the UK construction industry needs to decarbonise 28M homes and 2.4M schools, offices, hospitals and shops by 2050, and 2045 in Scotland.
Building regulations do not currently mandate net zero carbon standards. Therefore, the key to success for the sector is adopting scalable, sustainable, and commercial viable construction solutions which can be deployed across all building types, quickly and efficiently. And this approach must apply to both new build and retrofit projects. This article explores how we are creating such solutions, and how they can be adopted by others to decarbonise the built environment, bringing us one step closer to a net zero carbon future.
We have been working with key stakeholders in the UK on several projects such as:
A collaborative programme for net zero carbon affordable housing with a group of Scotland's local authorities,
The UK Department for Education (DfE) on a prototype for net zero schools
Retrofitted work hubs to help build 20-minute neighbourhoods with Transport Scotland.
Hear more about five adoptable programmes that are pushing the envelope on more sustainable and efficient buildings below.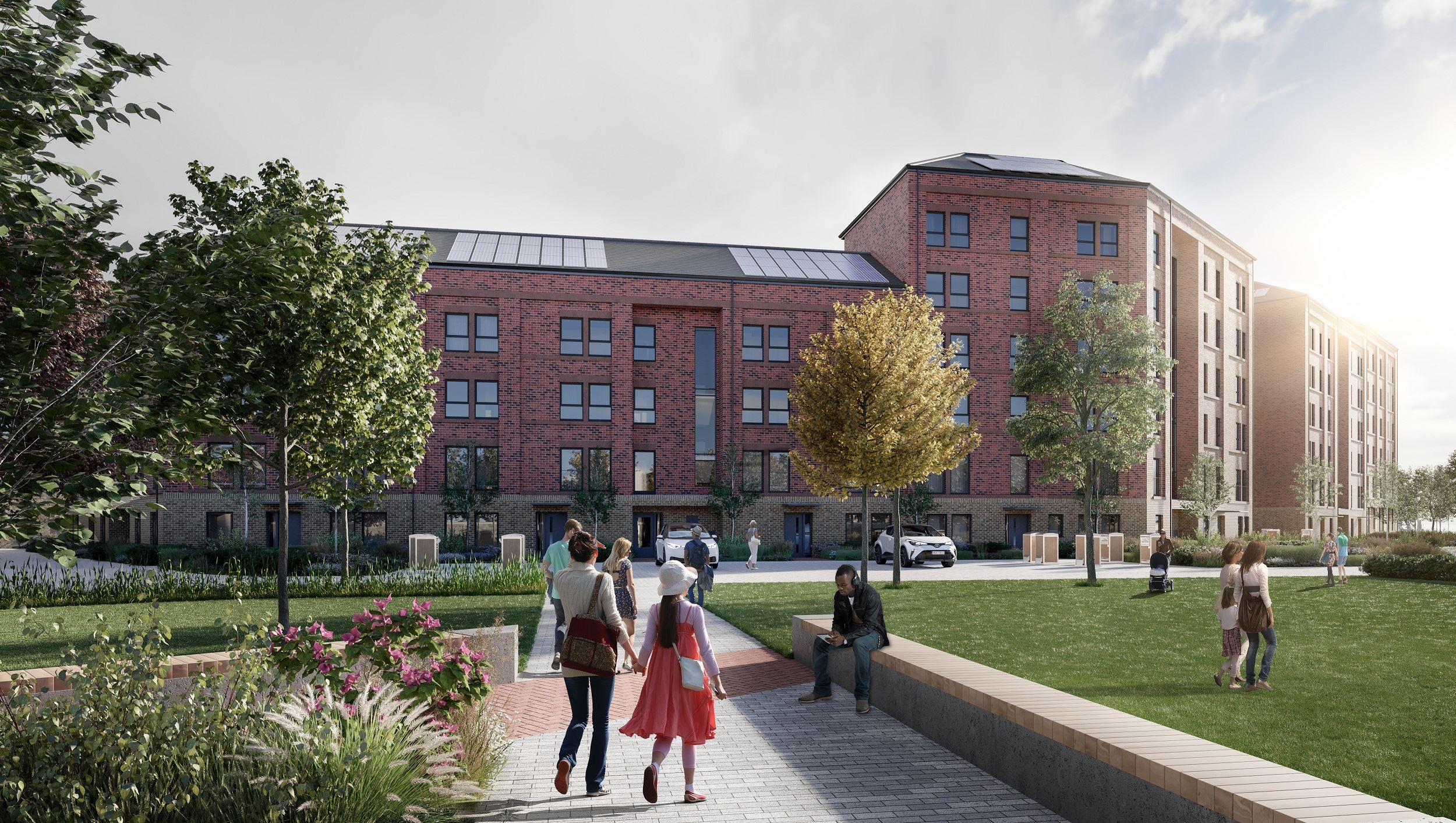 Edinburgh Home Demonstrator - for local authorities to maximise the delivery of affordable housing through a collaborative procurement model
The Edinburgh Home Demonstrator programme is developing and testing a new model of low carbon housing through the delivery of standardised house types and offsite manufacturing. The first development, which is taking place on the Granton Waterfront, is underway with 75 net zero carbon homes using zero emissions heating as a pilot community carbon strategy. The project involves collaboration between several client partners and industry partners to deliver affordable homes which are sustainable, energy efficient, and  designed for manufacture and assembly (DfMA).
Specific outputs of the project include:
Affordable net zero carbon homes across the six council areas within the Edinburgh City Region
A new business model for net zero affordable homes based on collaborative procurement
Adoption of modern methods of construction for the provision of net zero affordable housing
This project is delivering the evidence and data to enable the scaling up of offsite manufactured, net zero carbon homes for local authorities across Scotland and will share the outputs with the Scottish Government to inform future policy.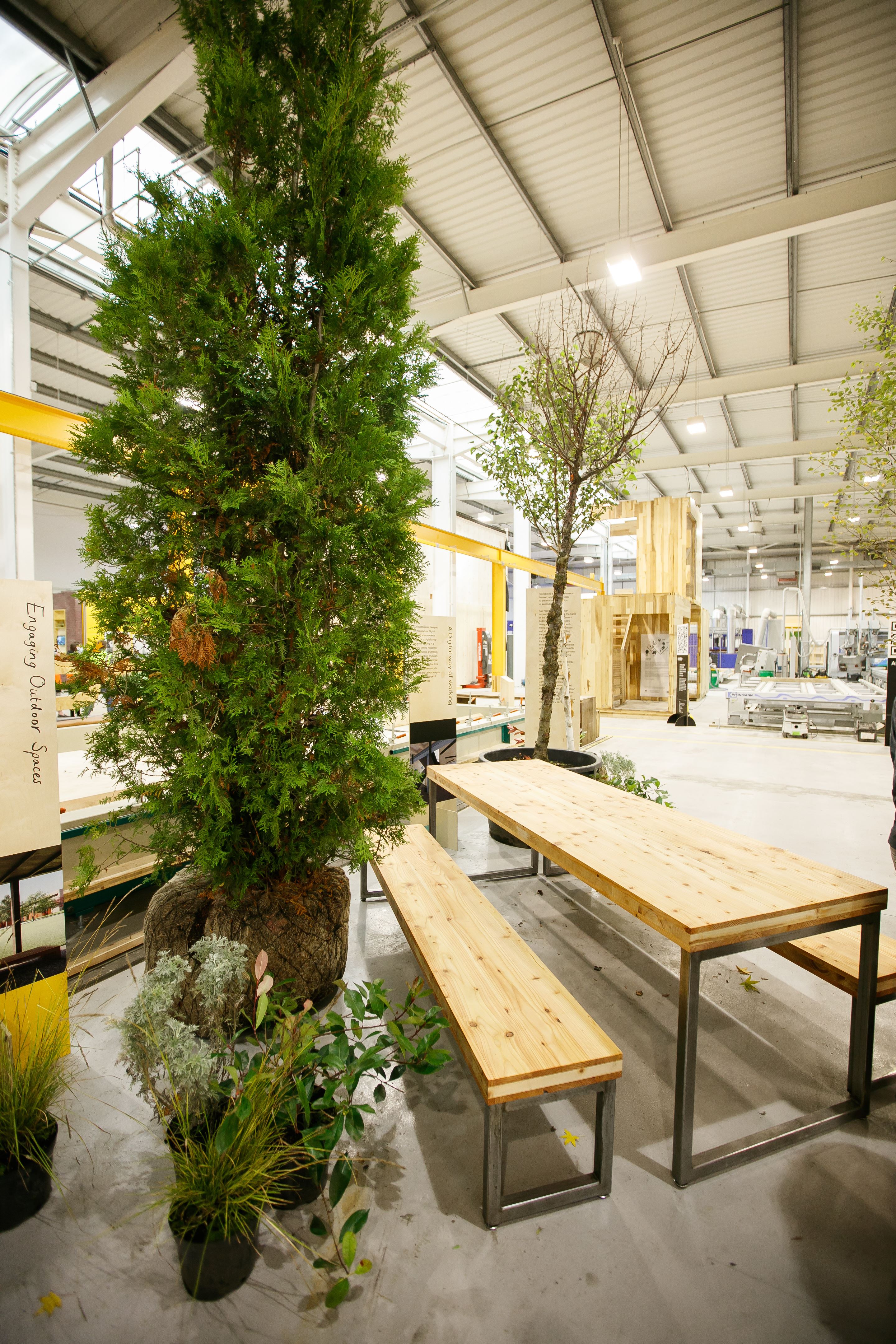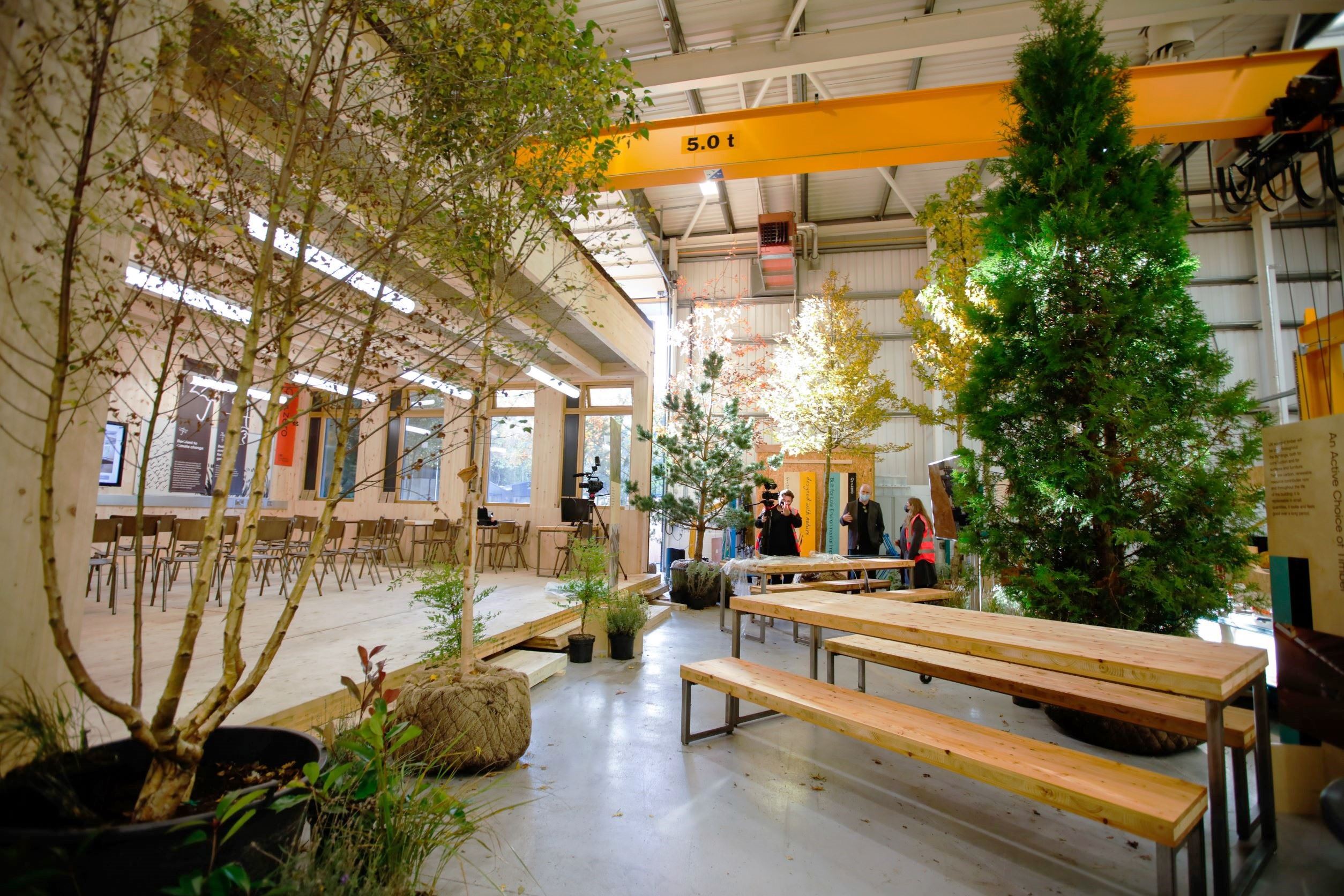 2. GenZero – for the sustainable construction of schools for the sustainable construction of schools
GenZero is creating new, improved design standards for school buildings with the aim of making them net zero carbon, primarily through utilising homegrown timber and a pre-defined kit of parts. A GenZero prototype was constructed at BE-ST using Cross Laminated Timber (CLT) and GluLam manufactured in our vacuum press and demonstrated during COP26.
The GenZero classroom prototype contains 10t (20m3) of timber
7t CO2e is stored within the prototype
Enough timber to manufacture the GenZero prototype is grown every 64 seconds in the UK.
The approach is also being explored as an option for existing schools as retrofit projects, according to Beverly Quinn, Design Advisor at Department for Education, UK.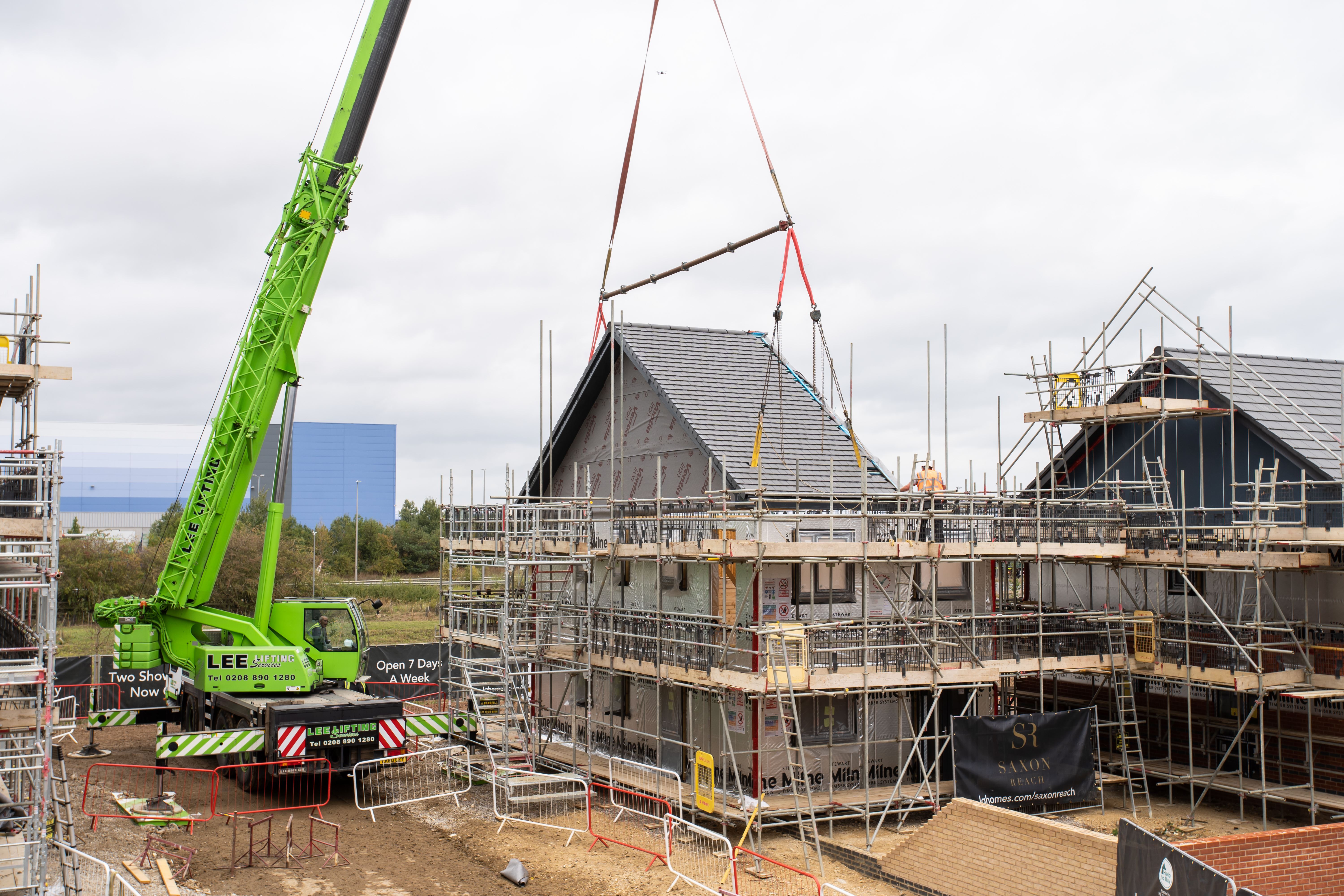 3. AIMCH – for housebuilders looking to make industrialised green homes
The Advanced Industrialised Methods for the Construction of Homes (AIMCH) project was a £6.5m collaborative R&D project promoting and developing industrialised off-site modern construction methods to build homes quickly and viably. Over its three years, the project delivered many transformative outputs in advanced industrialisation, including the zero carbon Zed House. Estimates expect the Zed House to reduce carbon emissions 100% compared to current new builds, which would make it the first home in the country built by a leading housebuilder to do so.
Zero carbon home: the Zed House
1 day to build a home shell without scaffolding using MMC
Resulted in the world's most advanced manufacturing system for MMC which includes MMC panelised solutions
5t CO2e per 4 bed dwelling, equivalent to 16,500 road miles, could be saved when using timber panelised MMC methods
Won Innovation of the Year (Transition to Net Zero) accolade at the Homes for Scotland Awards 2022
The AIMCH project acts as a measured case study for how UK housebuilders are able to take a collaborative approach to efficiency and sustainability, showing the business base for building homes in an industrial offsite factory environment.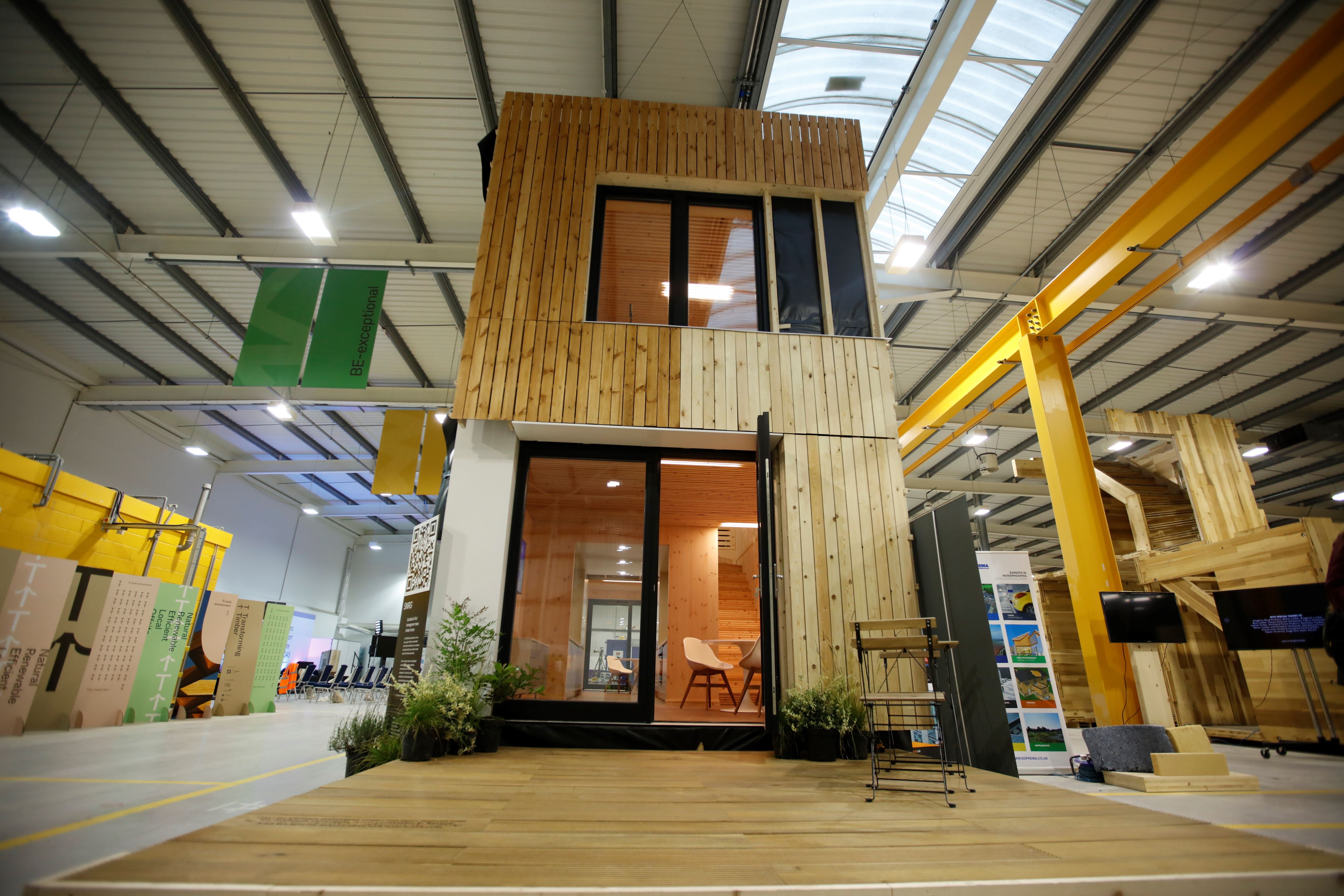 4. Transforming Timber – providing the business case for the whole sector
The Transforming Timber (TT) project is creating the business case for investment in the UK's first mass timber manufacturing facility. Its initial two phases has driven the delivery of new homegrown mass timber products and services to increase buyer confidence, and pump-prime the UK mass timber market with homegrown products. 
The primary strategic outcomes from the project relate to economic impact throughout the supply chains, particularly in the Highlands region, and the environmental benefits of increasing the use of sustainable, renewable, and natural materials in construction.
Long term outcomes are through the increased use of homegrown timber in engineered wood products manufactured in Scotland.
In the short term the project has identified the case for a modern bio-based manufacturing sub-sector delivering associated green jobs.
Technical outputs include structural testing, building performance data, life cycle analysis and DfMA catalogue.
The Scottish Government has directly engaged with the TT team through their Supply Chains Development Programme (SCDP - part of the Programme for Government 2021-22), committed to further support and develop the reshoring (returning production and manufacturing of goods back to the company's original country) opportunities for mass timber using homegrown raw material.
This highlights multiple outcomes from a governmental perspective, including:
Generate value-add for the forestry sector
Deliver growth through the manufacturing sector
Create high-value green jobs in rural locations
Develop local workforce skills
Improve economic growth in identified area of regeneration (Highland)
Create wealth throughout the supply chains
Increase tax receipts for the exchequer
Reduce reliance on imported products and associated global price fluctuations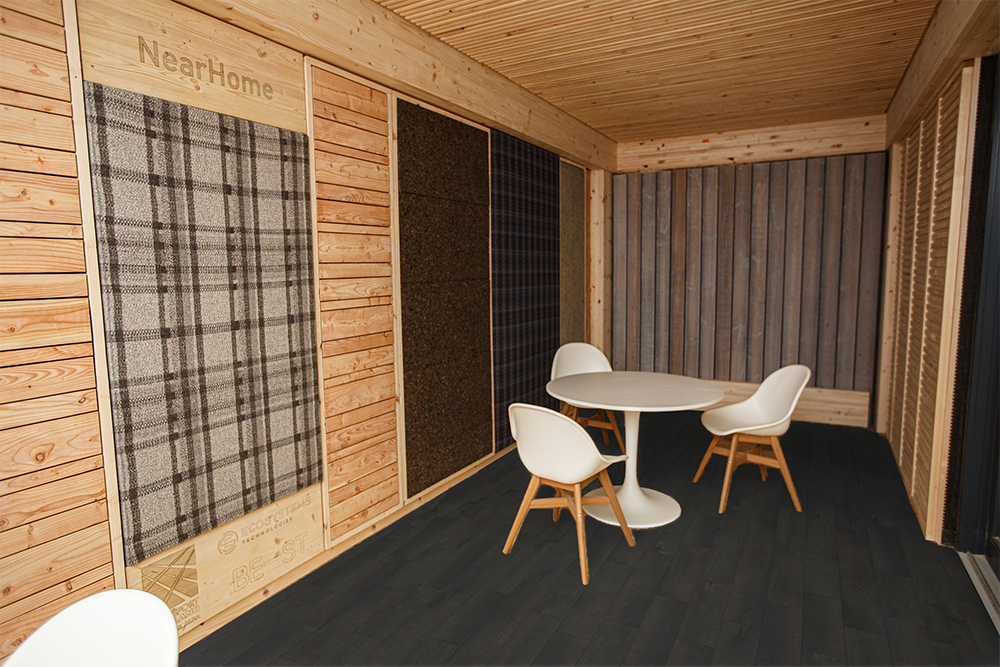 5. NearHome – for those creating and retrofitting better workspaces 
NearHome is a project funded by Transport Scotland under the Work Local Challenge Programme, to create local work hubs. The programme established an open-source toolkit which could be used to retrofit existing spaces to create work hubs. It champions the use of offsite manufacturing, digital design and sustainability, in particular the use of Scottish timber.
Development of open-source toolkit to assist with retrofit of existing spaces
Creation of supporting best practise guides and reports
Construction of demonstrator hub model which is available to view at BE-ST Development of report examining the implications of Geographic Information Systems (GIS) data in relation to the positioning of work local hubs
The project has now reached independent commercialisation and is demonstrating the possibilities of sustainable construction techniques
You can read more about NearHome in the most recent report here, or get in touch the team to see how can apply it to your own retrofit or new build project.  
BE-ST works in different ways with different types of organisations.  Explore our website to get a full picture of all our different areas of work. 
Accelerate your mission
Talk to us about scalable zero carbon construction solutions that can be used to decarbonise the built environment