BE better: an equity and inclusion spotlight #1
For the past three years, the DIveIN team at BE-ST has been working to support and accelerate the construction and built environment sector's equity and inclusion journey. DIveIN's programme of activities offers the sector the tools and skills it needs to enhance diversity and inclusion, through workshops, discussion forums and events focusing on raising awareness and sharing best practice from organisations large and small.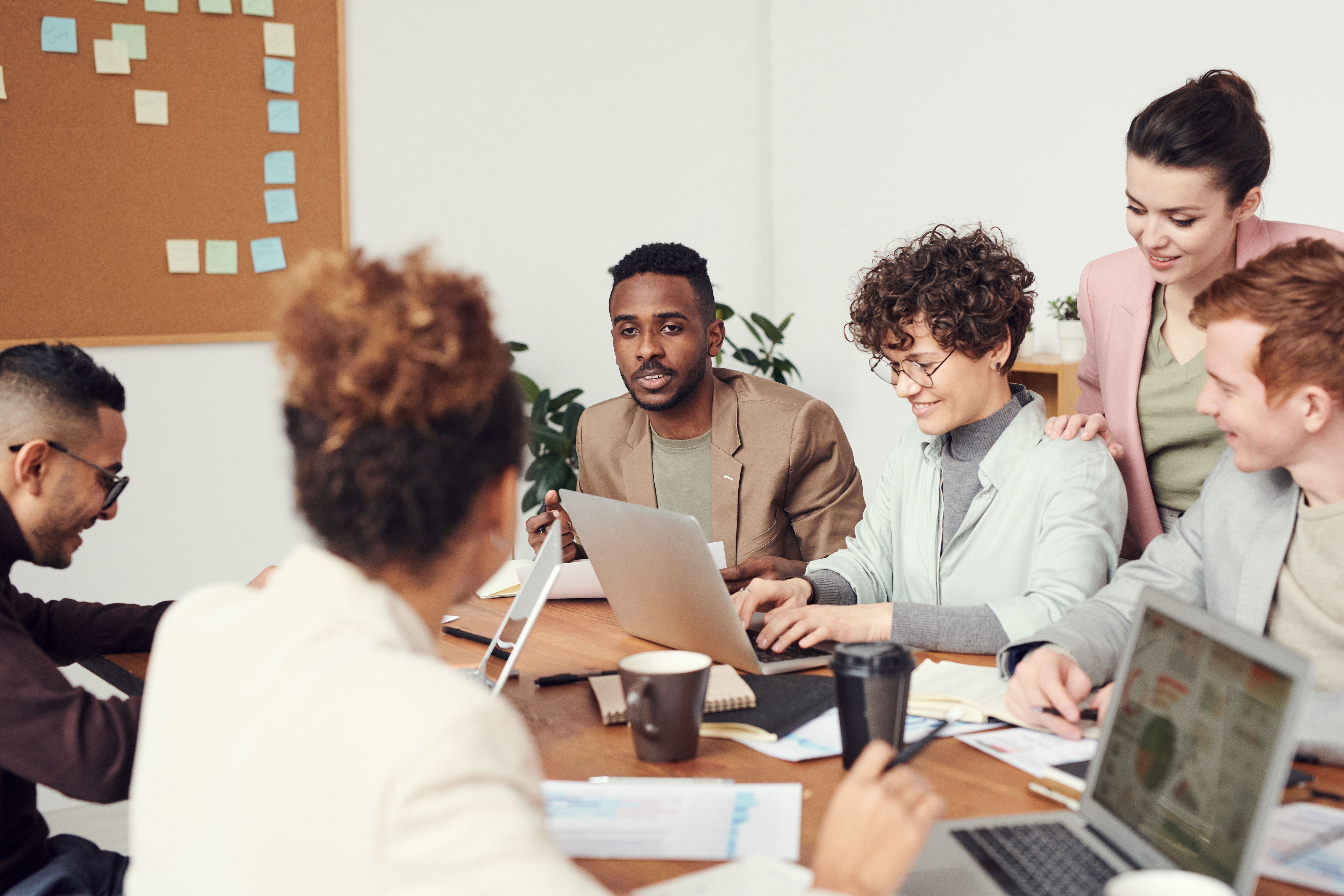 A more diverse, accessible, and inclusive construction sector 
The construction sector has a diversity problem. Only a small fraction of its workforce are women or from an ethnic minority background, and there are barriers that continue to limit access to the sector for many. 
DIveIN's mission is to actively support the construction sector to be more inclusive, culturally diverse and accessible to all at a faster pace. It also wants the sector to recognise the benefits of an inclusive and diverse workforce, that range from attracting and retaining talent, to improved innovation and ideas generation.   
By offering an approach that prioritises training and learning at a leadership level, DIveIN hopes to influence and equip business decision makers to implement widescale positive change.  
One example of this is a five-week training programme DIveIN ran with Balfour Beatty, one of Scotland's largest infrastructure and construction companies, to help educate around ethnic minorities in the workplace. Its leadership team took part in the programme, which culminated in a webinar demonstrating the key takeaways and next steps for the company.  
In addition to its training programme, DIveIN also provides the sector with free resources, such as its Toolbox Talks series that support SME construction companies to create safe spaces to have discussions about diversity, equity and inclusion on site as part of their daily toolbox talk. 
Want to get involved?  
The next phase of the DIveIN programme is being delivered in partnership with Radiant and Brighter, a community interest group that promotes diversity through education. This phase will focus on widening access to people from ethnic minority backgrounds.  
To find out more about the DIveIN programme and its upcoming events, workshops and more, visit: https://www.be-st.build/equity-and-inclusion/divein/  
DIveIN isn't about saying that one company is the best, it's about collaborating so that the sector as a whole can improve, and everyone can achieve. DEI is about recognising that not everyone starts from the same place. And a diverse workforce is central to meeting our net zero carbon goals. Without it, without changing the way we do things at every level, we are destined to fall behind.

Kirsty Duncan

Impact Manager and DIveIN Lead