Zero carbon building solutions to explore now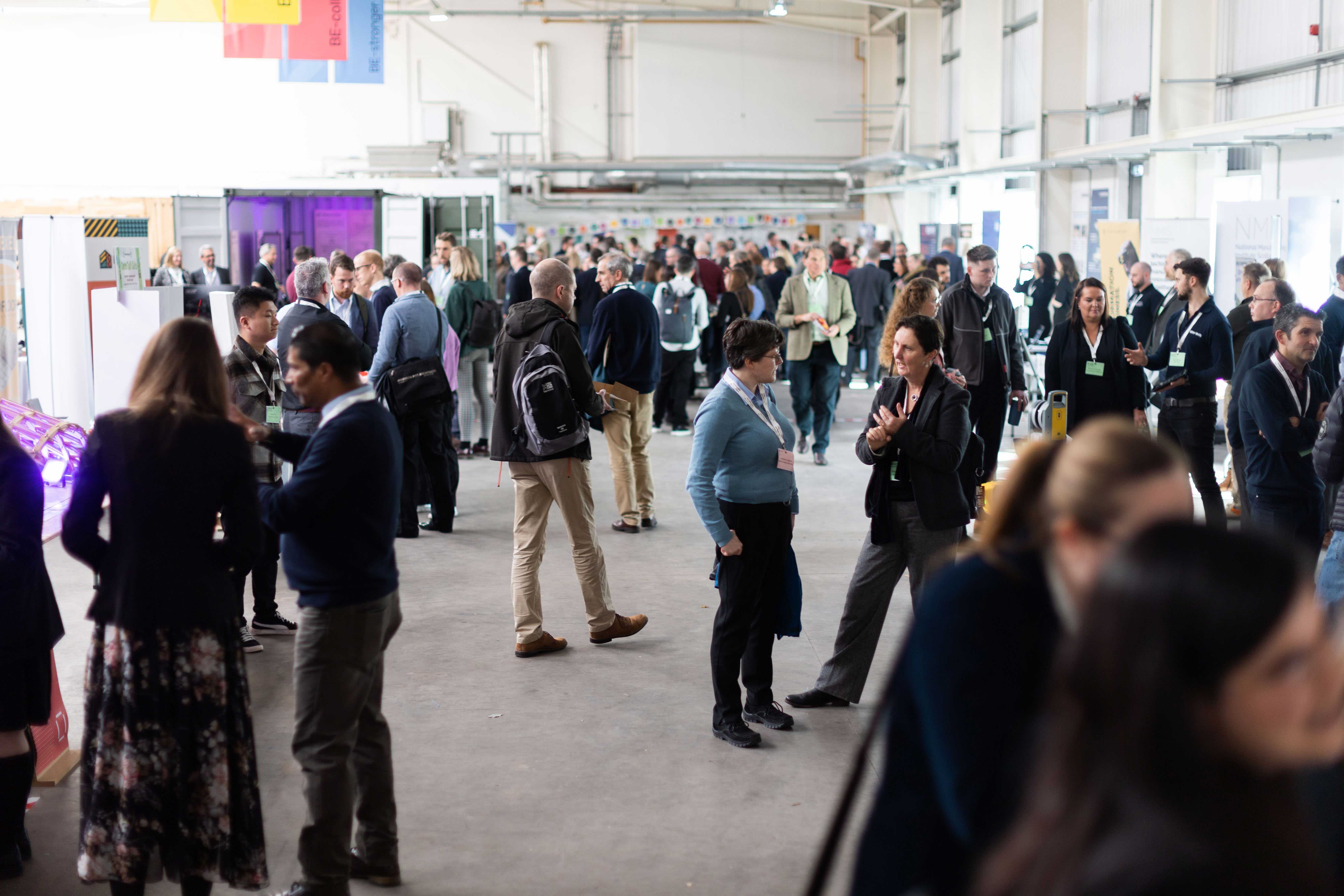 The BE-ST Fest 2022 Summit showcased zero carbon solutions for the built environment – 400+ people came together to help accelerate their sustainability.
With temperatures having broken 40 degrees Celsius for the first time in the UK's recorded history, not far behind fossil fuel bottlenecks, drastic energy caps and bill increases, the built environment has a mammoth task at hand.
The effects of climate change are pressing into everyday life and our current practices are making us all feel the squeeze.
Rising energy costs, made worse by leaky buildings and inefficient heating infrastructures, are hurting UK businesses. Following the energy crisis, 53% of small companies expect to stagnate, downsize or cease to exist in the next year.[1]
Climate change and inefficient building is really a problem for individuals and businesses alike. The good news, alternative materials, practices and technologies exist.
We can decarbonise all 30.4 million of UK buildings by focusing on:
Low carbon heating systems
Digital technologies and platforms
Local, sustainable and circular materials
Modern methods of construction
Wide-scale retrofit and fabric first approaches
And much more
Adopting better practices in these areas will help us move towards zero carbon but these areas aren't just ideas. Technologies, products, and solutions that help decarbonise are real and usable and you can start adopting them right now.
30+ organisations showcased at the BE-ST Fest 2022 Summit, including Glasgow School of Art, Balfour Beatty, Edinburgh Napier, National Manufacturing Institute Scotland (NMIS) and more to show you some of the solutions themselves. See the full list here.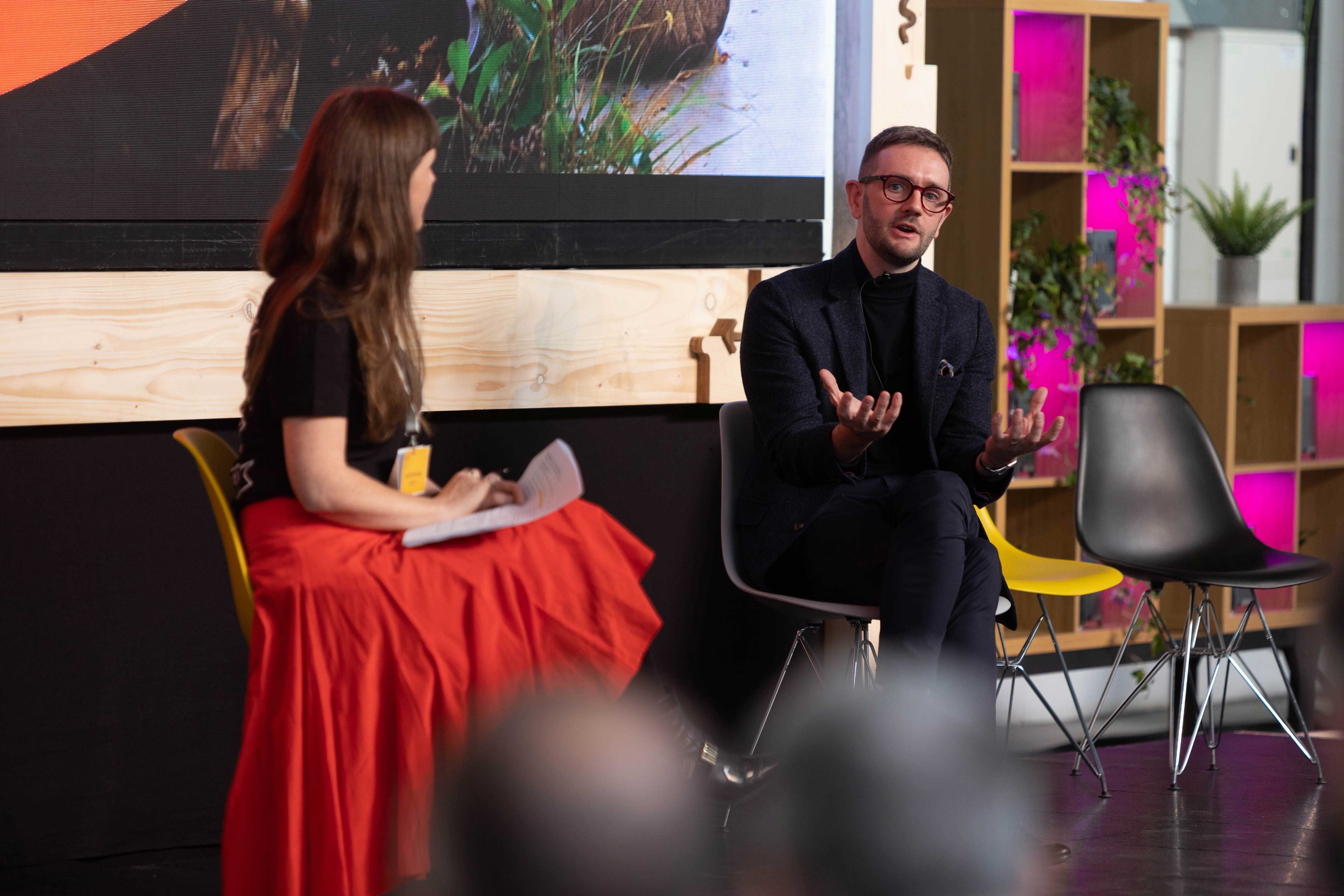 Heat
With winter approaching in the UK, and concerns over huge increases in heating bills, there is a renewed focus on low carbon heating for homes.
Decarbonising heat is about reducing our reliance on fossil fuels. Efficient technologies and systems do exist as alternatives to the gas boilers and other traditional heating systems that are used in the vast majority of homes in the UK. Some solutions are:
Heat Pumps
Heat pumps capture heat from outside a building and move it inside, using heat from the ground, water or the air. Heat pumps run on electricity, making heat pumps a much more climate friendly option.
Heat Networks
Heat networks, which are sometimes called district heating, take heat from a central source and distribute through insulated pipework to a number of buildings.
Solar Thermal
Solar thermal technology can provide hot water by using the sun to warm up liquid in tubes on a collector panel which is mounted on the roof of buildings.
Organisations such as Sunamp and Flexel who work in the low carbon heat space were present at BE-ST Fest showcasing their alterative technologies to traditional gas boiler systems. Getting involved in the heating sector can also make sense from a business perspective, as it's set to grow, and initiatives like Nesta, Scottish Enterprise and HeatSource are working to support companies who want to take advantage of that.
Really using digital
You might not look towards digital first for lowering emissions but that would be a mistake.
In fact, the largest digital player in world – Microsoft – is moving fast into this space and offering approaches and solutions that are helping businesses align their growth with their sustainability. Microsoft believes that helping companies grow is the best way for everyone to grow. Microsoft itself has been carbon neutral since 2012 and has a carbon negative target of 2030. By making the most of digital solutions in your journey to sustainability, they argue that you can improve shareholder value through innovating, making efficiency savings, and improving your brand. Some of the ways digital can help you are:
Carbon reporting and accounting on your operations
Smart buildings and energy management and improvement
Enhancing the value you get from your supply chain with data and other insights
Supporting Design for Manufacture and Assembly (DfMA) through automations and digital workflows
Productivity gains through robotics and AI 
You can even stabilise energy consumption and reduce the price of energy with digital solutions, says Quam Temidayo Adewale, Industry Strategy Leader for Built Environment at Microsoft UK.
Making the most of data and using it in a tangible way, whether that be through waste or energy management, is a great way to take your efficiency and company to the next level.
Quam spoke about insights like this and more during his part of our conference in the morning at BE-ST Fest.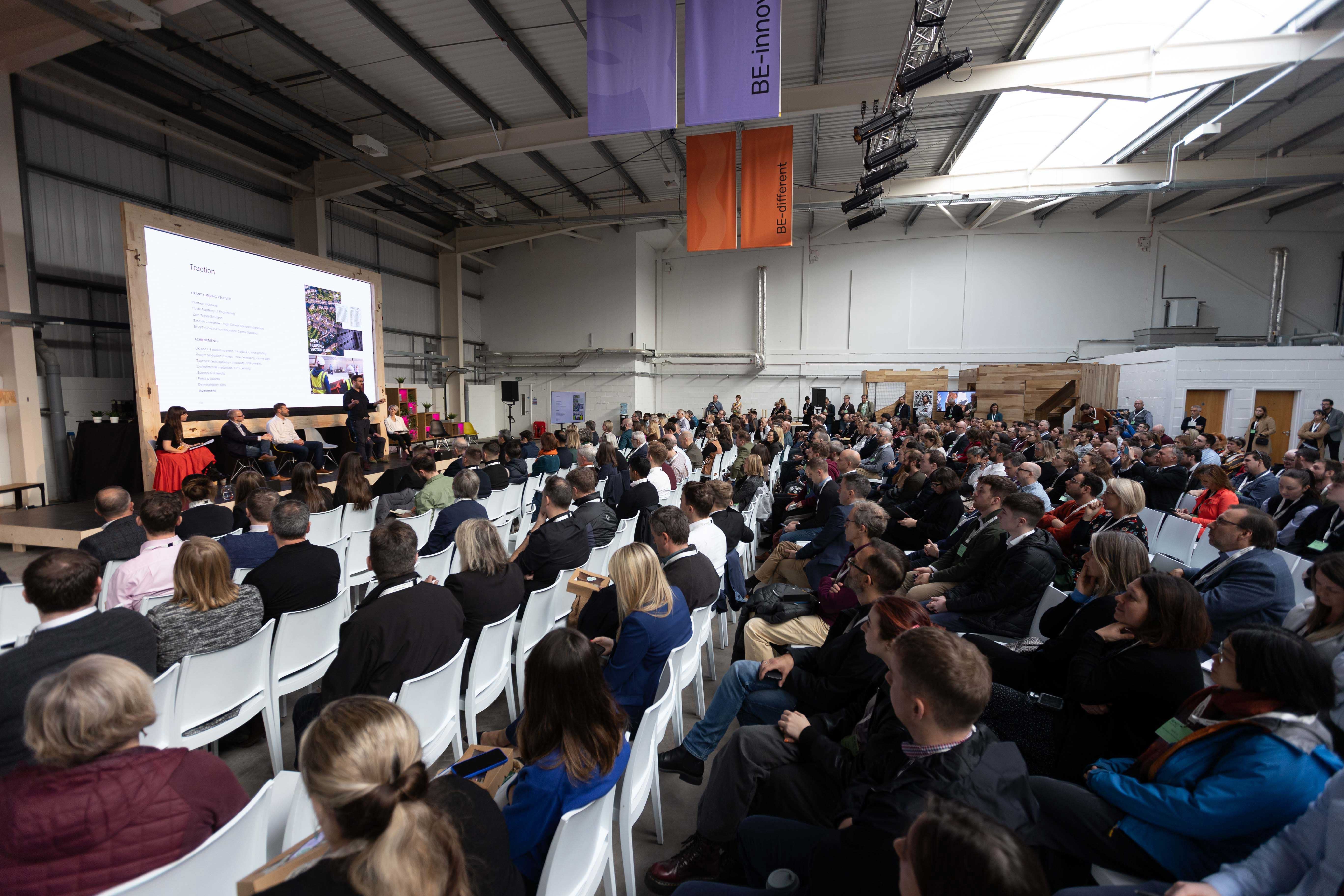 Making the most of materials
As we decarbonise the grid and switch to lower carbon energy solutions, the focus is shifting to other ways of reducing the carbon impact of the built environment. One way to do this is to look at the materials we use in construction. Embodied carbon is the overall emissions it takes to build, make, grow and transport a material or building before it is made operational. Lowering embodied carbon is essential to really achieving zero carbon by 2045.
Materials innovators such as Kenoteq, Levenseat and Scott Parnell Ltd were all present at BE-ST Fest to showcase significantly lower carbon high quality alternatives to traditional building products without costing the earth - environmentally or financially.  
Modern methods for modern construction
Materials and MMC go hand-in-hand, according to a recent article from our head of MMC Sam Hart.
At BE-ST Fest the construction industry was able to see the outputs of Scotland's leading MMC projects, including MultiPly, GenZero, Transforming Timber and NearHome. Attendees also saw the vacuum press behind all these projects in the flesh, which ECOSystems Technologies have used to help support and grow their business.
Machinery like this, and offsite equipment such as Homag's offsite manufacturing cell, can help lower emissions and productivity, as shown by the outputs of the AIMCH project.
A group of delegates at the BE-ST Fest Summit explored these projects and others currently making an impact, such as the Edinburgh Home Demonstrator at the afternoon MMC seminar.  
Retrofit and fabric first
Cold homes mean leaky homes – and heat loss in homes is often because of insufficient insulation in the fabric of the building.
Passivhaus is a great standard to follow to stop this in new builds but what about the buildings already built? And how do you approach different retrofit solutions that you aren't familiar with?
A big area of focus for us has been upskilling and awareness raising around this area. Knowing how to build fabric first and improve airtightness and insulation standards in homes are among the first steps to the industry's transformation. We have found that once contractors and designers start to learn more about fabric first principles, they do start adopting these practices in their work after training with us.
We gave everyone the opportunity to try out a taster session on the day of our BE-ST Fest Summit during the afternoon, as part of our Low Carbon Learning programme. We also recently held a retrofit for social housing training event and a commercial retrofit session with UK Green Building Council.
BE-ST Fest 
This event aimed to be your launchpad to a zero carbon built environment.
We don't endorse particular products or services but we wanted to give the industry a platform to showcase their innovations, discuss opportunities and find solutions.
First Minister Nicola Sturgeon joined us at our centre a week before our BE-ST Fest Summit took place. Next year's event, BE-ST Fest 2023, was also announced, which will again be the place to be for anyone interested in building a zero carbon built environment. In the meantime, remember to follow us on social media and get in touch to explore sustainable construction and built environment solutions. We're here to help.
References
[1] fsb.org.uk/resources-page/south-east-small-business-index-q2-2022