First Minister visits BE-ST
Yesterday we welcomed Scotland's First Minister Nicola Sturgeon to the Built Environment – Smarter Transformation innovation campus, along with Minister for Zero Carbon Buildings, Patrick Harvie.
Our CEO Stephen Good led a tour of the facility, showcasing some of Scotland's most exciting developments and prototypes that will accelerate the built environment and construction sector's transition to zero carbon.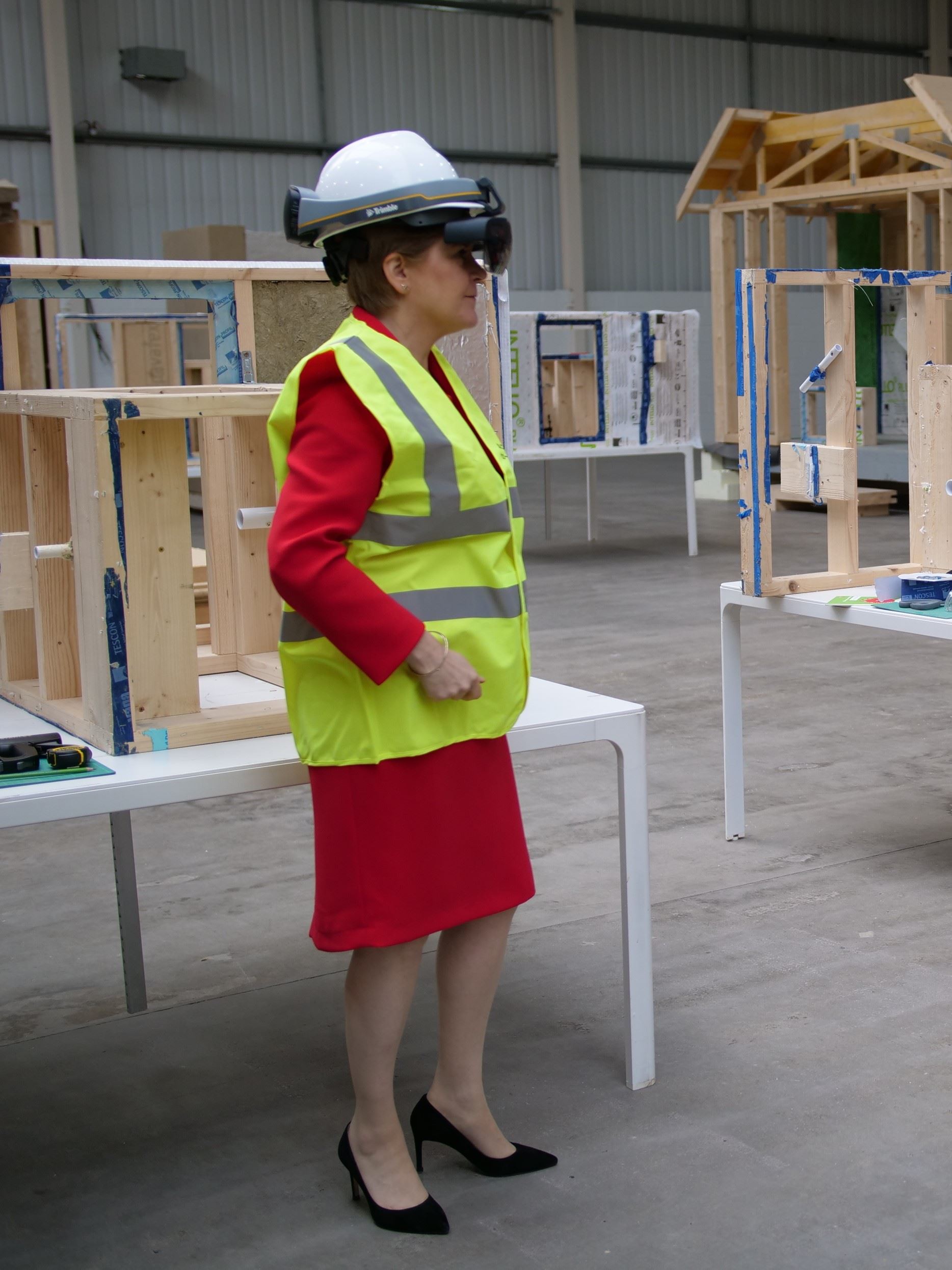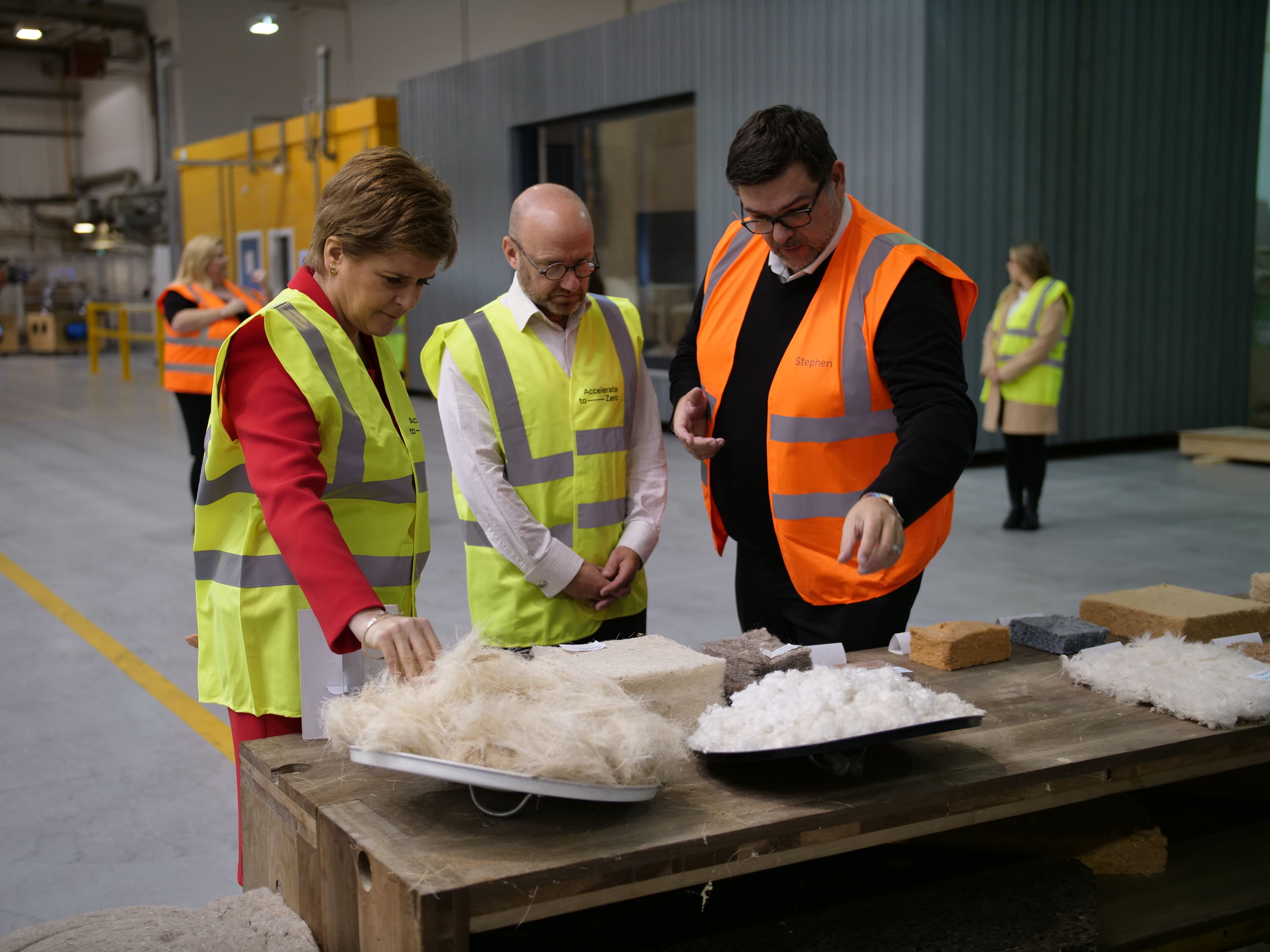 The overview included our Low Carbon Learning training tools, which are helping to retrain and upskill sector professionals with future, green skills; our state-of-the-art insulation line, which is used for trialling and testing new natural materials; SNRG Transforming Timber and NearHome prototypes, showcasing how homegrown engineered timber could be used at scale; and our industrial scale robotic arm.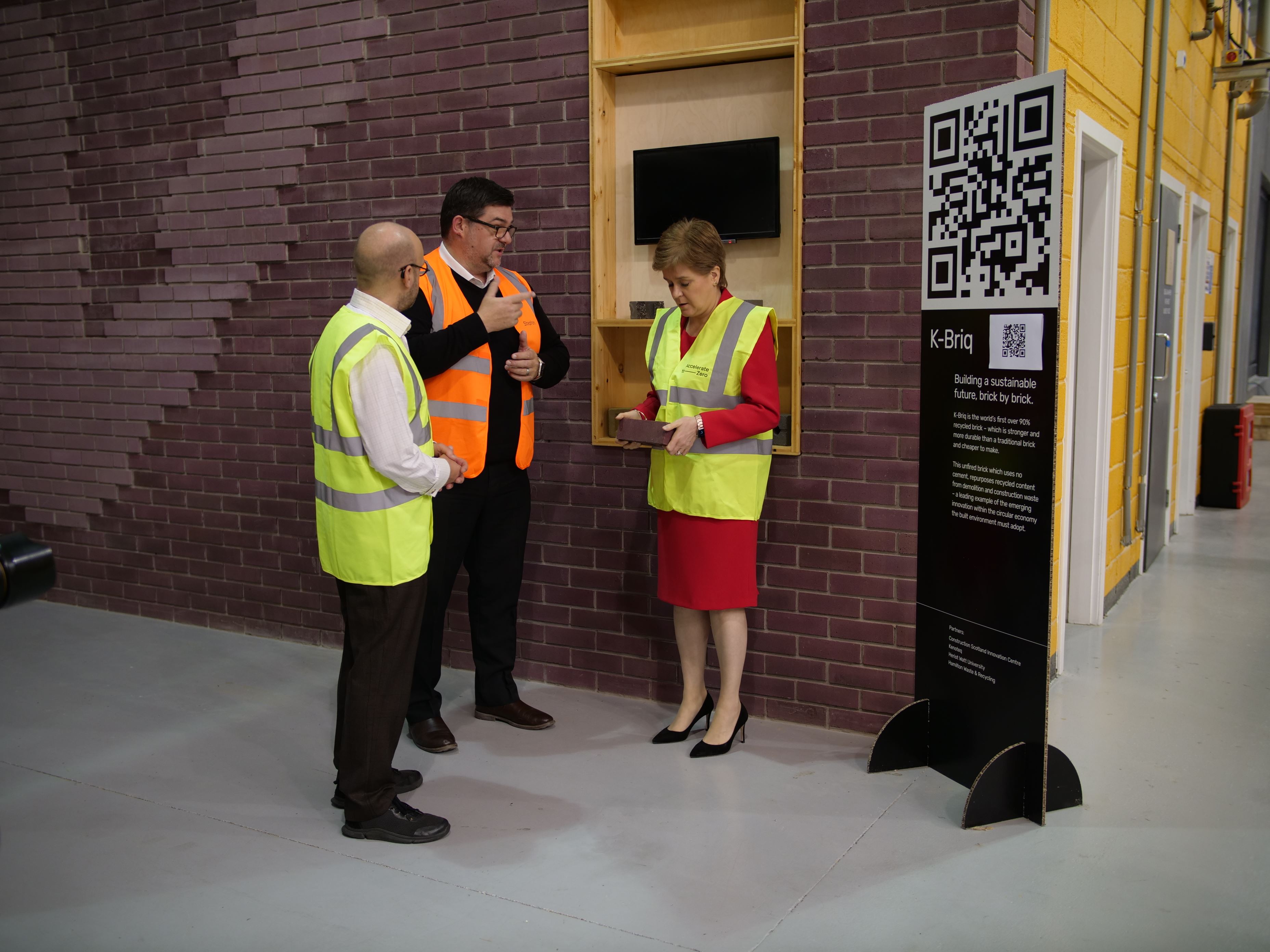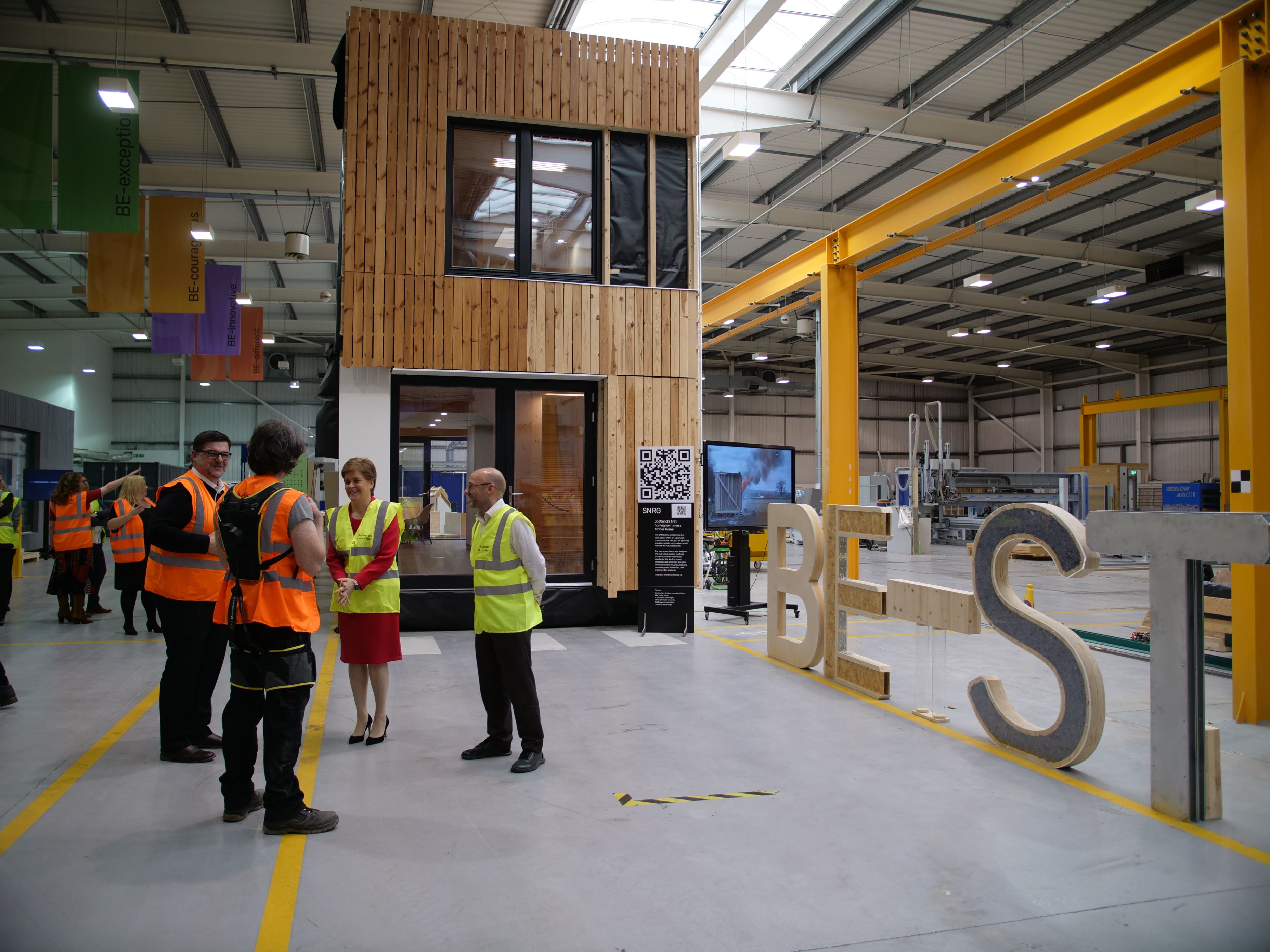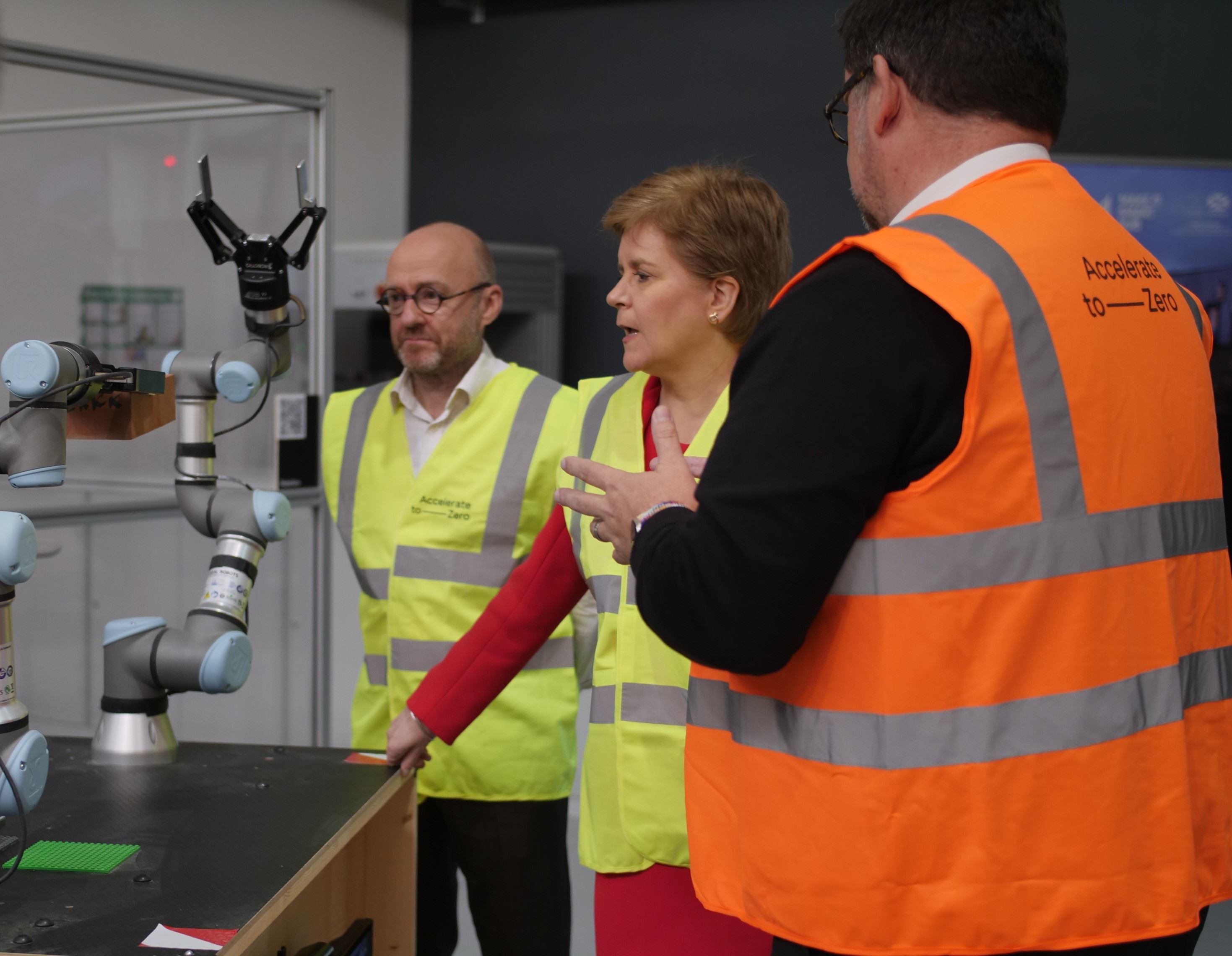 Later this month the innovation factory opens its doors to the public during BE-ST Fest, a programme of events showcasing best practice, new solutions, hands-on training, emerging opportunities and much more. The headline summit takes place on 25th October with conference sessions between 10am – 1pm followed by workshops and factory tours.