BE better: an equity and inclusion spotlight #2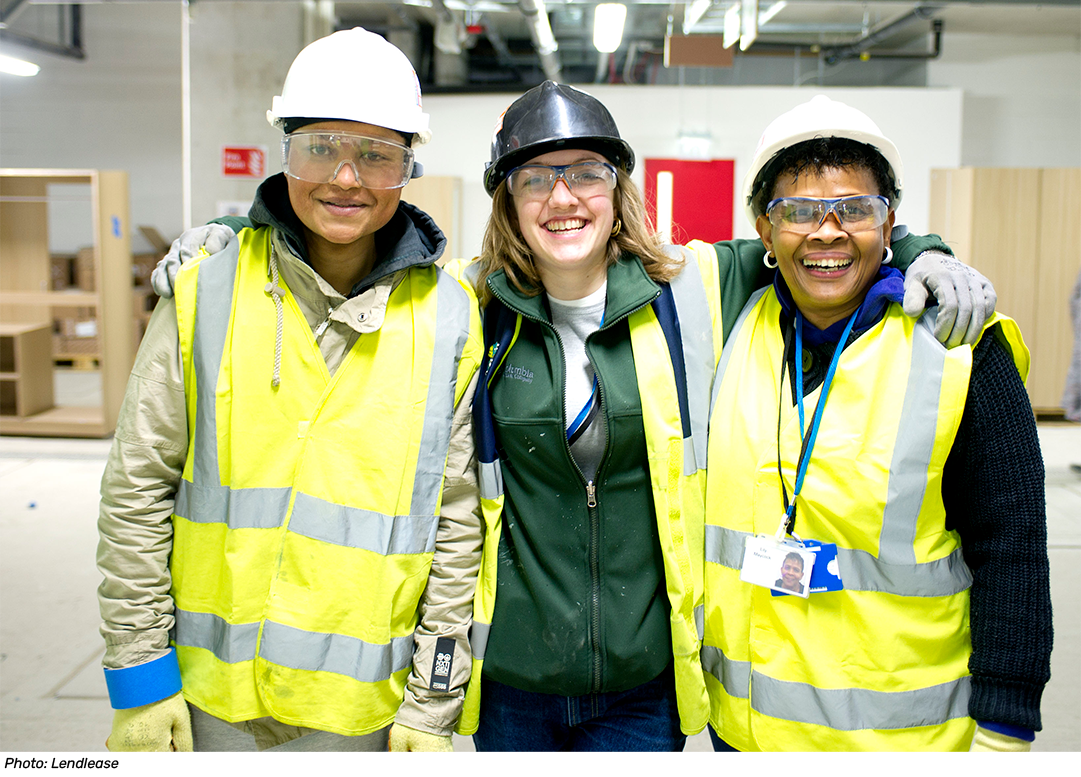 Fairness, Inclusion and Respect Programme – Supply Chain Sustainability School 
The Fairness, Inclusion and Respect Programme, FIR for short, is an industry-led initiative aiming to make workplaces in construction and the built environment better for everyone. Over the past eight years, the programme has supported businesses to be more innovative and profitable by addressing workplace culture challenges and helping them to build inclusive and respectful environments – though free resources, training, tools and guidance. 
The link between innovation and profit, diversity and inclusion  
FIR's mission is to make the construction sector more diverse and inclusive. Propelled by the knowledge that profit and innovation are intrinsically connected to diversity and inclusion, the programme aims to help the sector discover that prioritising fairness, inclusion and respect (FIR) benefits our wider communities as well as making a huge amount of business sense.  
As the programme is funded by industry partners, it's not only free to access but is testament to the industry members who are committed to seeing change.  
Diverse thinkers are going to be key to meeting the challenges the sector faces now and those that lie ahead. Without a workforce that reflects FIR's principles, we won't be able to deliver against our sustainability goals. Fairness, inclusion and respect is about more than diversity. It's about safety, innovation, collaboration, attracting and retaining talent as well as improving proactivity, meeting customer expectations, providing financial returns and making sure you keep your social licence to operate.  
The programme's success 
The FIR programme has extensive reach. Over the past year, the programme has trained over 7700 individuals and over 2500 companies - 71% of which are SMEs which may not otherwise have had access to these types of resources and learning. It also holds a library of over 400 different online resources.  
As a result, 95% of individuals who have participated in the programme feel it helped them understand the business case for EDI, 82% agree they now have the confidence to challenge poor behaviours in the workplace and 72% of leaders say they understand what they need to do to change the workplace culture in their business. Participation in the programme is also proven to lead to improved business impacts in the form of winning new business and improving productivity. 
Want to get involved?  
To get started on understanding the FIR programme, check out the FIR Toolkit full of free online resources. For businesses, the free Growth Assessment offers employers a structured way to develop and embed FIR principles in their company. Signing up (for free) as a member of the School gives you access to all resources. 
The FIR Inspiring Change Conference and Awards will also be taking place on 27th June in London, where best practice and innovation by organisations and individuals across the UK construction and built environment sector will be showcased. 
The FIR Programme meets people where they are on their journey to fairness, inclusion and respect. We champion best practice throughout the industry to be sure we are making change happen right across the supply chain.

Cathryn Greville

Head of Fairness, Inclusion & Respect (FIR) Programme