Employee ownership in construction – four lessons learned  
What does employee ownership mean for a business in the built environment and construction sectors? Co-operative Development Scotland (CDS) and Built Environment – Smarter Transformation (BE-ST) brought together three firms who have 'been there, done that' to talk about what their experiences have taught them.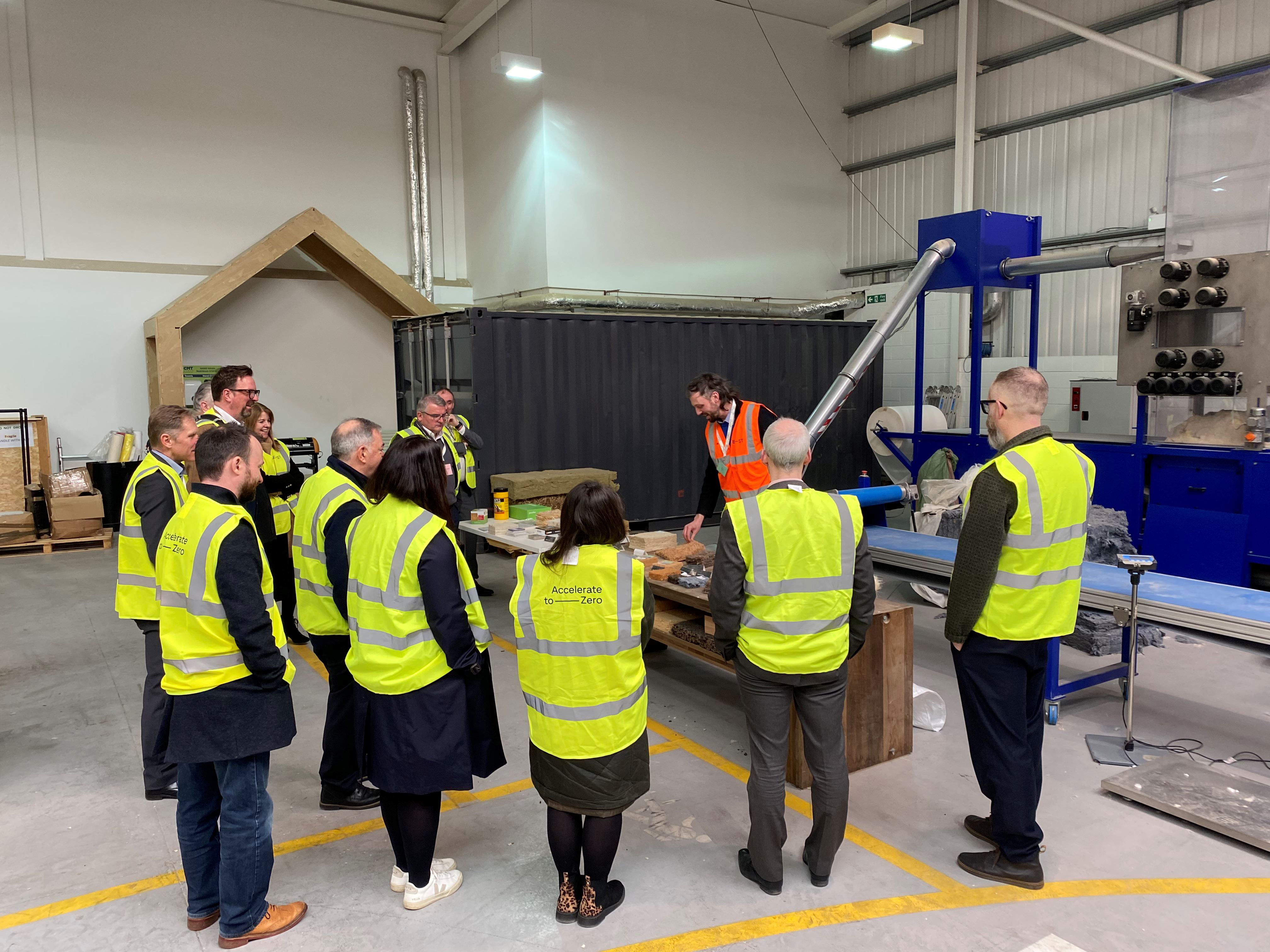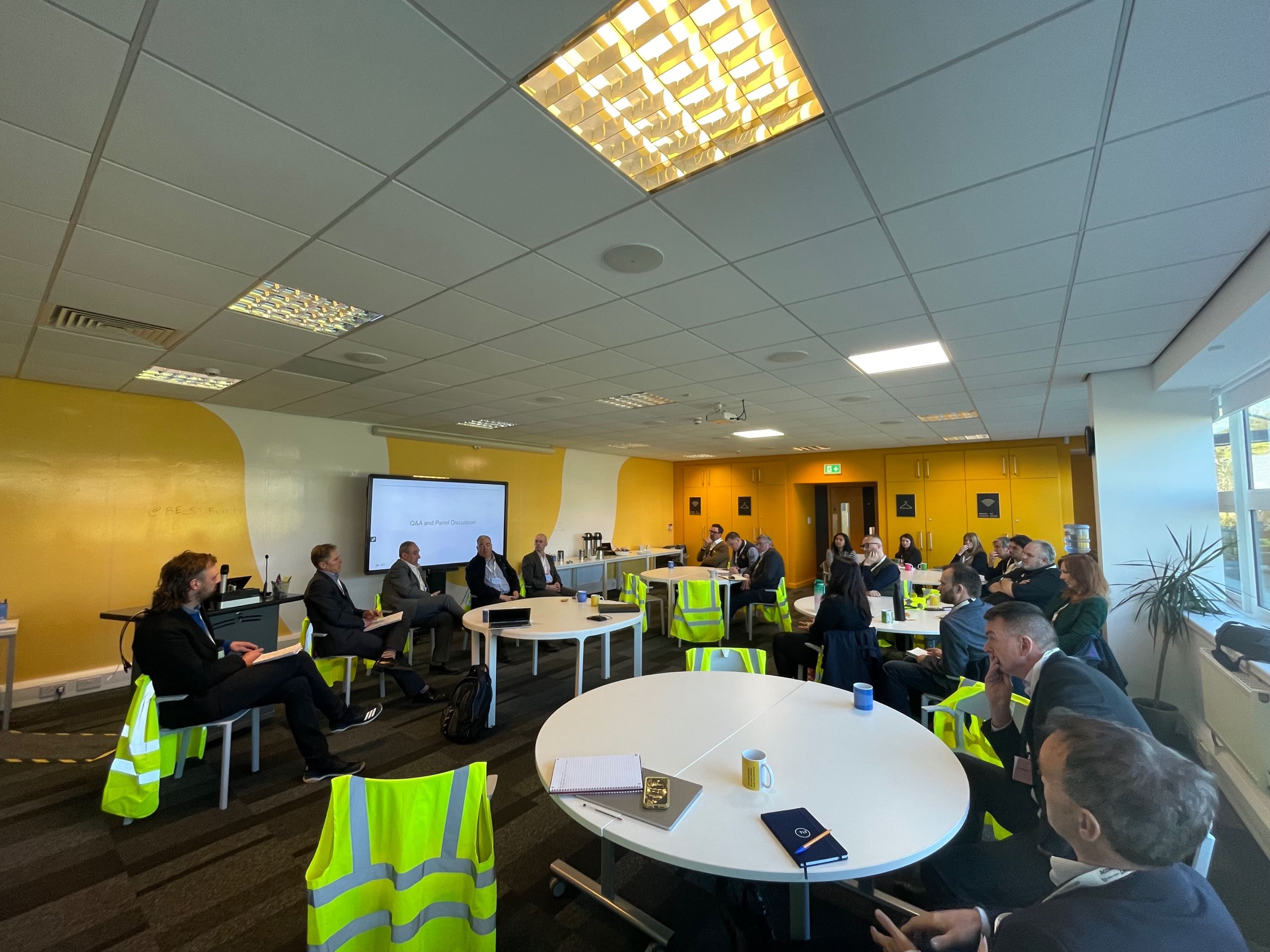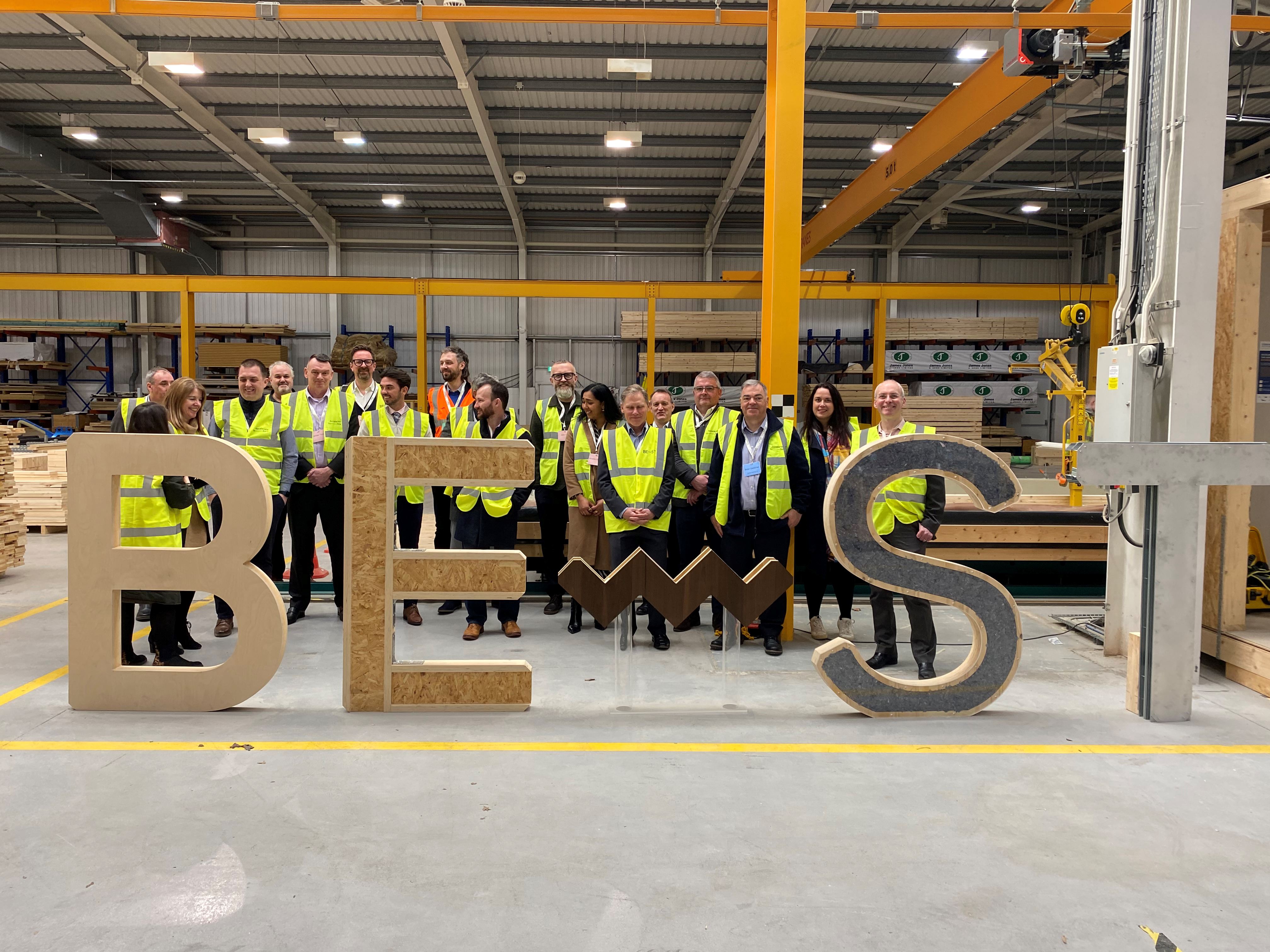 What is employee ownership?  
In an employee-owned business, the employees hold a significant share in the company, rather than external shareholders. Although this might not be the most common business model, when it comes to business succession planning, roughly one in five companies in the construction sector are choosing to transition to employee ownership.  
Employee-owned businesses (EOBs) can take on many shapes: employees can either own individual shares directly or hold shares indirectly through an Employee Ownership Trust (EOT). In this case, the EOT purchases the shares from the owner and the Trust holds the shares on behalf of the employees, while the management team continue to run the business.  
It's been proven to be a successful model, with a number of benefits including employees receiving tax-free dividends and bonuses. Nevertheless, when it comes to succession planning in the construction sector, it's still not as commonplace as a trade sale or management buy-out.  
To find out more about what an EOB looks like in construction and the built environment, BE-ST and CDS invited three firms who have taken the employee ownership route to talk about what has worked well and what they might have done differently. 
During the event, we heard from: Brian Gallacher, former owner of Pacific Building, till he transitioned the business to an EOT in 2019 when he retired; Ben Adam, Managing Director of Narro Associates which became an EOT in 2014 when its owner retired; and Hector Munro, Managing Director of Grossart Associates which shifted its ownership to EOT four years ago.  
Employee ownership is not one size fits all, there's no drag and drop model. You have to dig into what you're trying to achieve by transitioning to an EOT and then build the model around that.

Ben Adam

Managing Director – Narro  
Four lessons learned 
Lesson #1
One size does not fit all  
Perhaps the most prominent message that emerged throughout discussions was that there's no model for employee ownership. It's a flexible route to succession that can be adapted to suit a great deal of business sizes, structures and disciplines.  
Brian Gallacher tells us that when he was looking to succeed ownership of his company, he considered many other options – family succession, trade sale, management buyout – but they all felt too risky. He wanted to prioritise his two most important stakeholders: his employees, and his clients.  
He felt that selling his shares to his employees and transitioning the company to an EOT would be a soft sale, causing the least disruption to his two key stakeholders.  
There are many ways that EOBs can vary: the way the business is run, how shares are sold and divided, and how bonuses and dividends are paid out too.  
In the case of Pacific Building and Grossart Associates, 100% of the shares were transferred to the trustees, while Narro took a hybrid approach. 20% of its shares are owned by the employees, while 80% are managed by the trustees. This means that no one person owns more than 2% of the business.  
And when it came to dividends and bonuses, the businesses differed too. Although Pacific Building has yet to paid off its debts to the previous owner, they have at increments paid small, equal bonuses to its employees, while Grossart Associates is focusing on paying off its purchase price before it pays any money out to its employees.  
Lesson #2
Don't overlook education and communication  
Education and communication are key to an EOB, during transition as well as operation.  
Your employees and your clients will have questions, apprehensions and misunderstandings about what an EOB is. And in order to gain buy-in and create the level of engagement that allows a business to benefit from the advantages of an EOT, you need to communicate your intentions and make sure everyone has the information they need to understand what it will mean for them.  
Grossart Associates' journey to becoming an EOT began with the senior management educating themselves through a meeting with CDS to learn about EOTs. They also attended CDS ran workshops to meet like-minded businesspeople, ask questions and access all the support that CDS has on offer.  
Communication and education were critical for Pacific Building throughout the transition, particularly with its clients, who they met with directly to explain the process and answer any questions. 
Throughout the operation of an EOT, transparency in communication is also important. Ben Adam from Narro explained that he sees this as one of the advantages of the model – that the company's employees know the financial state of the business – as this means everyone is more engaged in maintaining and improving the business's financial health.  
"We see EOTs as a more socially just way of doing business. It's a model that mitigates the 'us and them' mentality that so often persists between management and employees." 

Brian Gallacher

Former owner, Chairman and Development Director – Pacific Building  
Lesson #3: EOBs are about so much more than bonuses  
Although there are financial benefits for employees in EOBs - they're more likely to have equal pay and to be able to build assets through profit pay-out schemes, retirement savings and sharing in the ownership of the business.  
The panel was keen to stress that EOBs are about so much more than financial gains for employees. It came up time and time again throughout the event that EOBs are a fairer business model.  
In an EOT, employees have a voice in company decision-making that many in traditional businesses they might not have. This model also means people working in EOTs have increased job security and stability and as a result they tend to report higher well-being and psychological safety.  
This more democratic approach to business ownership and operation can manifest in a number of ways. One example at Narro is its approach to the tenure of a managing director. Ben, the current MD, explained that after six years in the role, he will have to resign and reapply for the role. He could also be voted out by the employee trust at any time.  
Combined with the financial advantages, EOTs are seen to reduce the discrepancies between business owners and employees in terms of wealth and influence.  
Lesson #4  
EOTs are good for business  
Each of our speakers at some point during the event referred to the fact that transitioning to an EOT model had enabled their business to achieve organic and sustainable growth. Ben from Narro said that since becoming an EOT in 2014, they had grown from a business with two offices in Scotland, to hiring over 95 employees organically and expanding into six offices across the UK. 
The EOT model is proven to increase productivity and efficiency as employees are more invested in the success of the company. In a poll of the team at Grossart Associates, Hector shared with us that employees had said that one of the advantages of working in an EOT was that you felt you were rewarded for the extra effort you put in.  
The panellists also attributed their ability to endure the Pandemic to the resilience and levels of engagement that the EOT structure lent the businesses.  
On top of this, being an employee-owned business is a valuable tool when it comes to recruiting talent in a busy marketplace where there is less skilled talent than jobs available. The representatives each found that in conversations with prospective employees, the EOB model was a useful differentiator and a positive factor for people making a career move.  
If you're thinking about transitioning to an employee ownership business model, Co-operative Development Scotland are here to help through one-to-one sessions with a specialist advisor, events, workshops and a whole host of information, advice and services to help you along the way.  
Find out more here.