4 sustainable Scottish constructions
Scotland placed leading examples of Scottish architecture, design and innovation front and centre during COP26.
With Scotland's national day St Andrews now here – and every new day another closer to 2045 – let's not stop there and keep the conversation going with some of the sustainable Scottish developments leading the way. From eco-friendly new build housing to renewable and efficient retrofits, this article showcases innovative designs and practices that reduce environmental impact.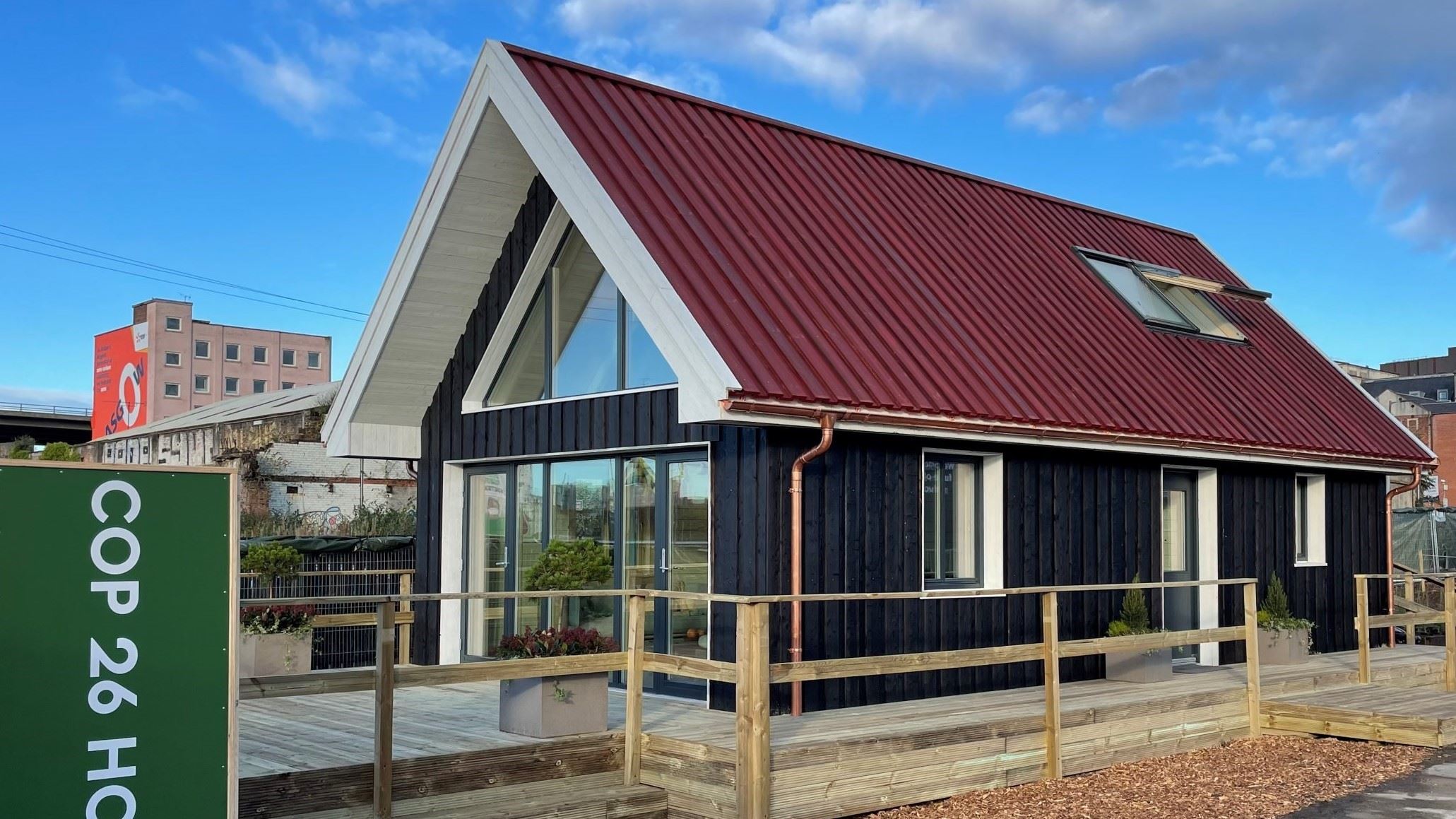 1. Beyond Zero Homes  
The Beyond Zero Homes COP26 House sat at the waterfront of Glasgow over the United Nation's Conference of the Parties as an example of homegrown timber housing. Designed by Roderick James Architects, and developed by members of Beyond Zero Homes, the house was constructed using homegrown c16 spruce. The house was built on a grid system suitable for panelised and prefabricated construction, allowing the house to be constructed on site by just two people. The COP26 House showcases zero carbon, circular solutions in building using standard materials and skills available to Scotland. And true to its name, it has ambitions of going beyond zero with its carbon footprint: the House beats RIBA's 2030 Challenge in whole life embodied carbon by 22%.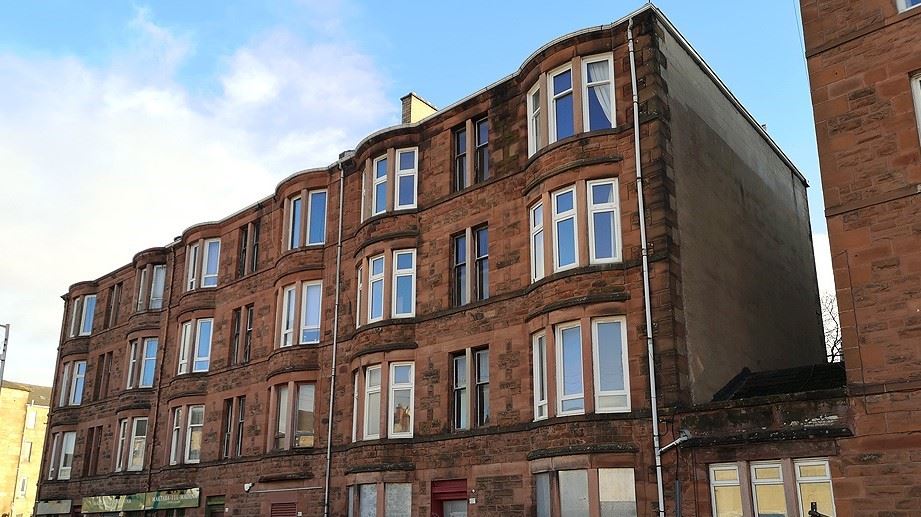 2. 107 Niddrie Road   
A local home brought to international standards – the 107 Niddrie recently featured on the UK Green Building Council's Virtual Pavilion as part of the exhibition. The Glasgow tenement undertook a full internal and external retrofit to EnerPHit standard as part a collaborative project between Scottish based built environment, construction and Government organisations. Renovation works including loft instulation, triple glazed windows, wastewater heat recovery and air source heat pumps, resulting in a reduction in energy between 70 and 90%.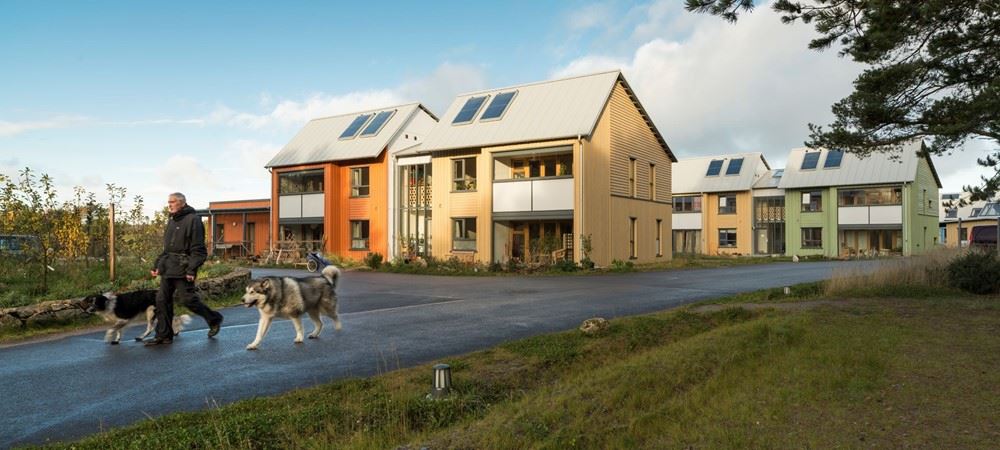 3. East Whins Eco Village   
From airbase to ecovillage: the development of East Whins Eco-village in Findhorn, Forres which was once an airbase was transformed into one of Scotland's landmark sustainable developments way ahead of its time. The village was constructed using locally sourced materials were to be used wherever possible, and the sensitive ecology of the largely dune and gorse site had to be protected over the project's development. The development's key feature is the passive solar design. All houses and flats have sunspaces to maximise natural light and heat. The whole community's heating system is designed to use solar thermal panels in the first instance, backed by underfloor heating powered by air source heat pumps - a highly efficient method of using electricity as a primary energy source.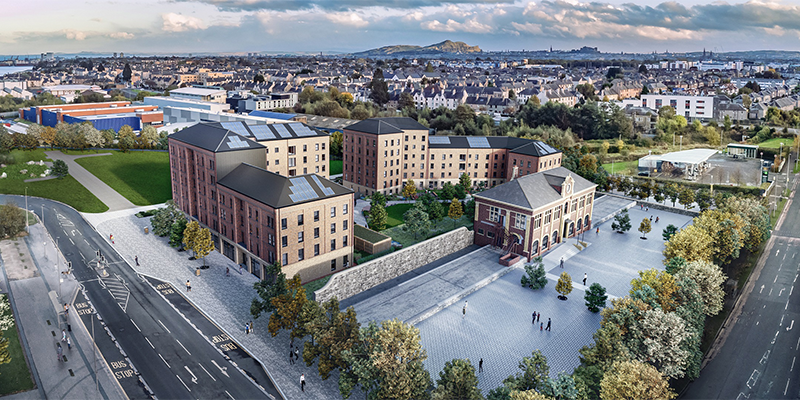 4. Scotland's Largest Net Zero Development - Western Villages - and Edinburgh Homes Demonstrator
City of Edinburgh Council are developing a 444-home project to be Scotland's largest net zero development – Western Villages. The development will use CCG's Net Zero Home housebuilding standard to reduce operation emissions to zero per year. The project is being development in parallel to another part of the Granton Waterfront regeneration – the Edinburgh Homes Demonstrator project – which is aiming to deliver a model for the design, procurement and delivery of net zero homes. The research gathered by Edinburgh Napier from the pilot project will be used to understand the impact that electric heating systems have on energy demand and to refine the design of future homes constructed using the Net Zero Approach.