Homegrown homes: the way forward to a zero-carbon future
Proptech innovator SNRG, empowered by investment from Centrica, is on a mission: to create the future of housing and the future of energy based on one simple idea - all-electric, fossil-fuel-free communities that interlace shared and private places, designed and built using modern methods of construction (MMC) to Passivhaus standards.
The background
SNRG founder and CEO Shane Hussain conceived the idea in response to the changing energy and mobility landscape within the UK's housing market. He brought together a team of like-minded people with complementary sets of skills with the aim of taking his idea to the marketplace. The team is now building a demonstrator project using the UK's only mass timber vacuum press at the BE-ST factory in Hamilton.
Re-engineering the future of the UK construction industry
Project partners include BE-ST, Edinburgh Napier University's Centre for Offsite Construction and Innovative Structures (COCIS), Scottish Forestry and the Confederation of Forest Industries (Confor).
In collaboration with those partners, SNRG is manufacturing the first cross-laminated, nail-laminated, and glue-laminated timber housing unit using materials grown and harvested in Scotland. The finished structure was demonstrated at BE@COP26.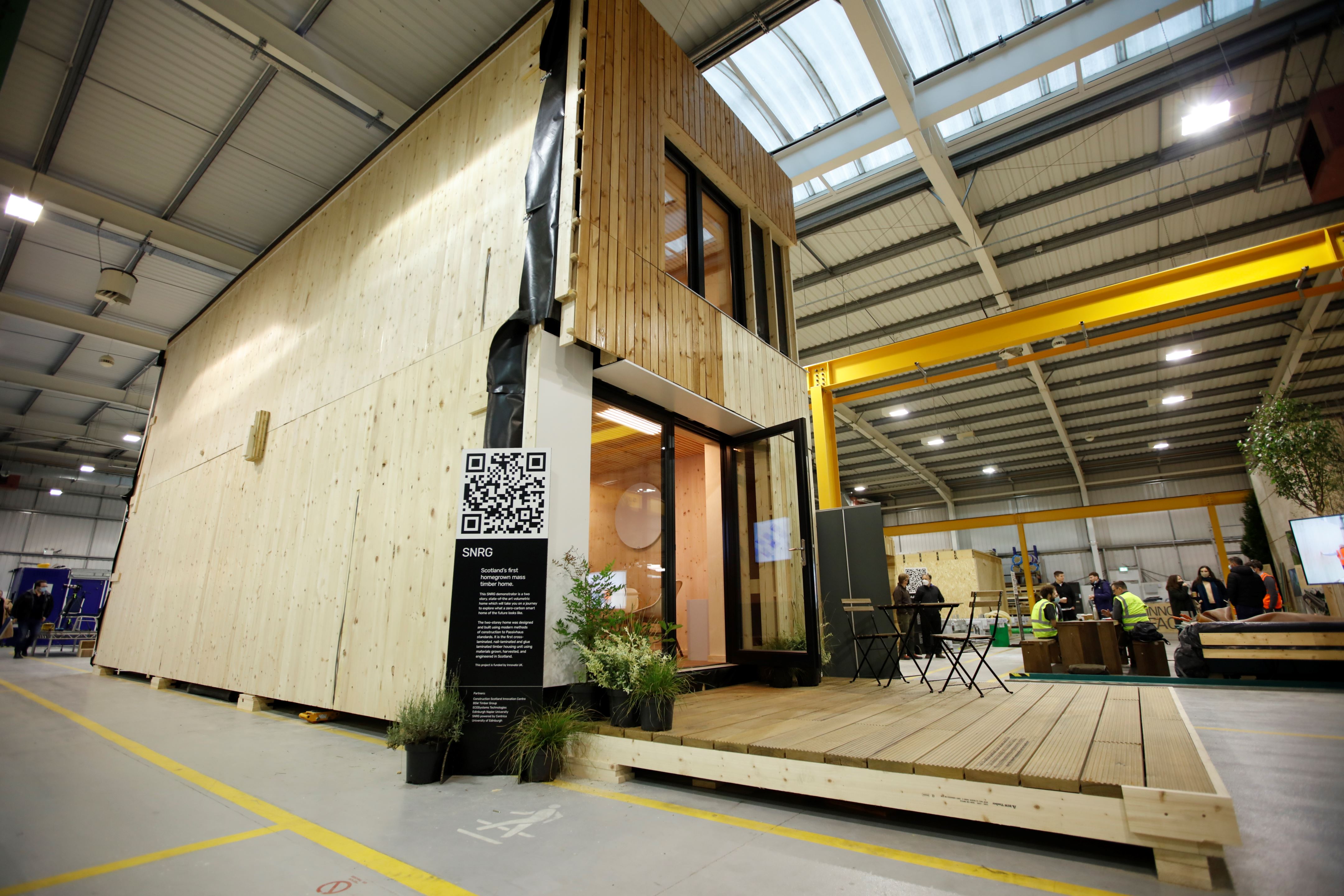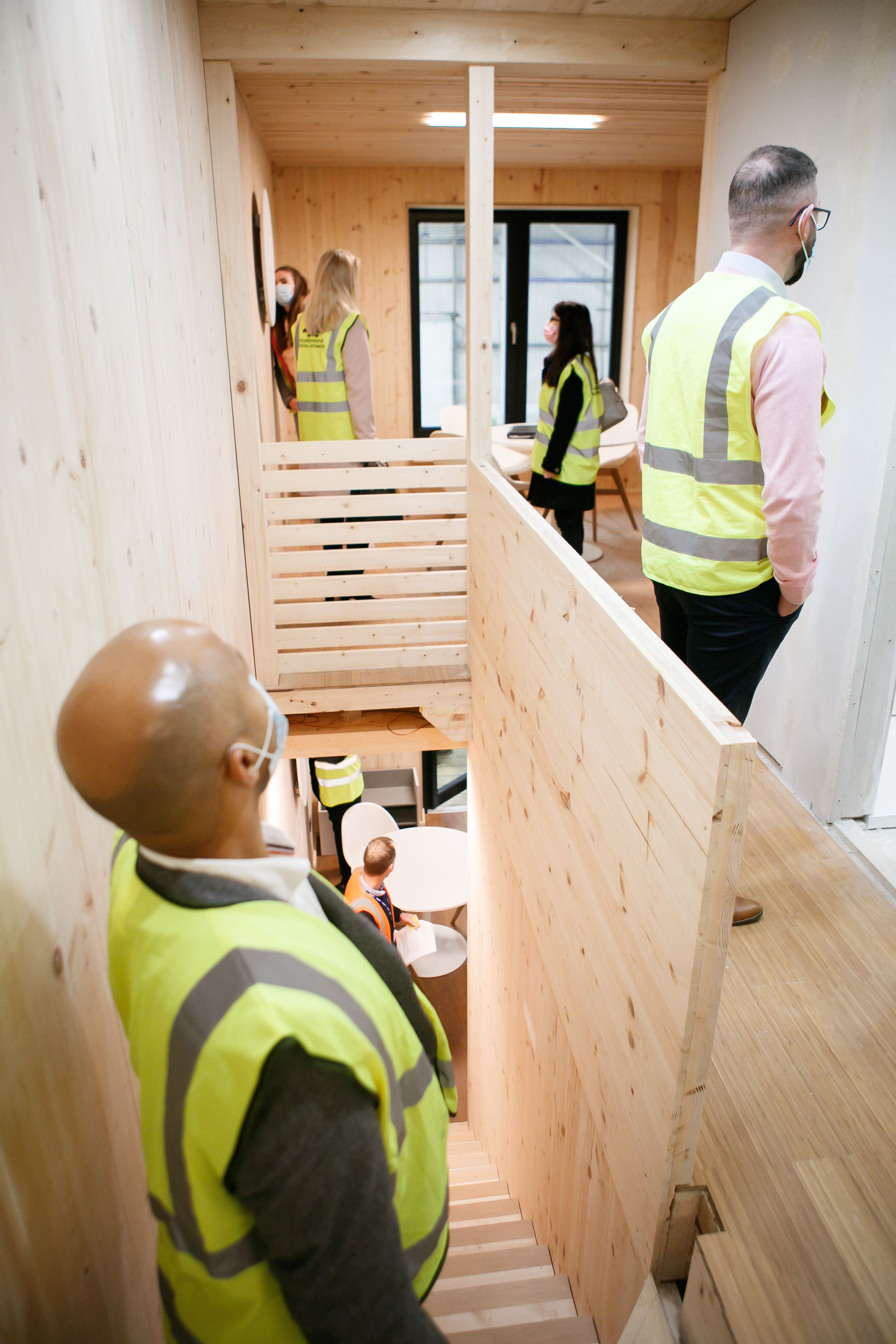 The net zero goal
It's hoped the project will not only demonstrate the feasibility of using UK-sourced materials, but also lead to the development of the industry and skills to support their use in mainstream construction. 
The completed building will show that it's both possible and commercially feasible to create the components of energy-efficient, low-carbon homes using homegrown timber, and that there is a far wider variety of uses for UK timber than is currently being explored. What's more, it will highlight the opportunity for skills and industry development - new processes demand new facilities, which in turn lead to new jobs - and the potential for increased revenue streams within Scotland and the UK. 
Finished buildings created to the SNRG model will not only be exceptionally low carbon, they'll also achieve net zero carbon in operation - and are specifically designed so that, at the end of their original lifespan, they can be disassembled and the materials repurposed and reused.