AIMCH - Advanced Industrialised Methods for the Construction of Homes
The three-year AIMCH project aims to transform the way the construction industry builds homes.
Background
In 2019 the annual UK housebuilding target was missed by 138,978. The UK Government wants 300,000 new homes built a year – a number not hit in 50 years. From this, traditional methods of construction fall short on delivering the required volume of homes.
In order to more build homes, modern methods of construction (MMC) need to be embraced. Offsite manufacturing, advanced crane systems and digitalisation all promise to make housebuilding more efficient, faster and reduce costs. However, housebuilders have been slow to take up industrialisation – citing negative perception, scarce published guidance and lack of accurate cost data. AIMCH aims to solve this. With hard data on MMC, housebuilders can be more confident in adopting new methods.
Aims & objectives
The AIMCH project aimed to study the impact modern methods of construction (MMC) & offsite manufacture (OSM) has on housebuilding and deliver methods that are cost neutral, higher quality, faster, safer, robust and more productive than traditional masonry methods of construction. 
Working with the UK's biggest housebuilders, contractors and R&D centres, the project was a national meta-study that compared new and old manufacturing methods on actual building sites. From this it produced data for the industry's own insight – data that will be used to build a persuasive case for increasing MMC over traditional block and brick.
The project collected findings across different sub-studies: on-site monitoring, productivity, cost and digital and industrial innovation. Using new offsite processes and technology, homes are being made wind and watertight in a single day.
Additionally, the three-year Advanced Industrialised Methods for the Construction of Homes (AIMCH) project aimed to tackle all the challenges the housing sector currently faces including skills shortages, an ageing workforce, poor productivity, low output and low affordability while also becoming a major player in the housing sector by identifying and developing industrialised offsite solutions needed to meet current and future house building demands. 
Impact
AIMCH resulted in new digital design tools, manufacturing advancements, improved near-to-market offsite systems, lean site processes, and new guidance, which are all freely available to read about on the AIMCH site.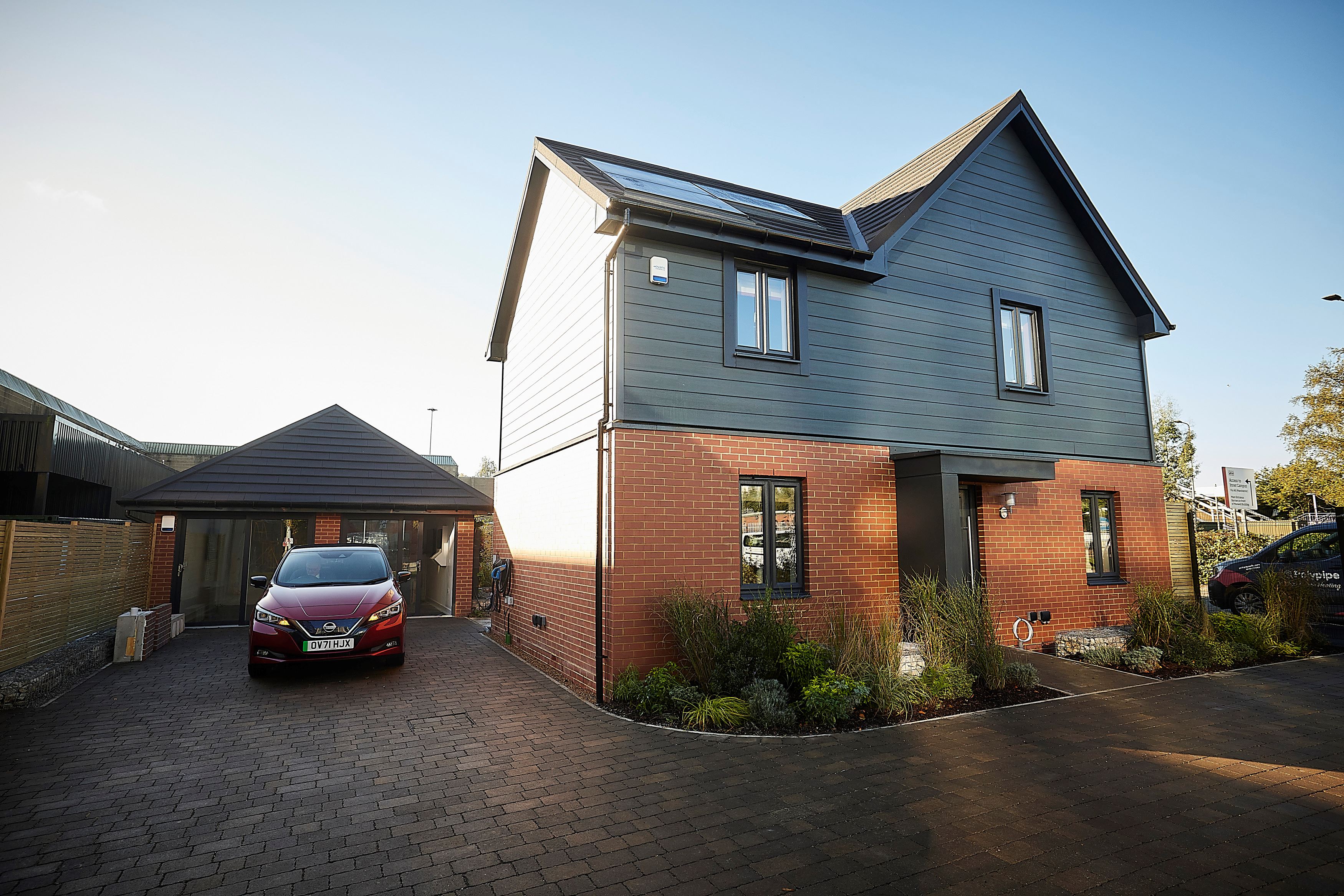 without scaffolding using MMC
per 4 bed dwelling using timber panelised MMC