Inspiring the next generation into green construction
The latest expansion of BE-ST's Low Carbon Learning – Next Gen – is a programme of workshops designed to get young people from across Scotland hands-on with and inspired by the potential of low carbon and sustainable construction.
The construction sector is facing a skills gap at the same time as gearing up to play a critical role in ensuring the built environment and the UK meets its goal to be net zero carbon by 2050. Encouraging young people into the sector is key to addressing this dual challenge.
Low Carbon Learning: Next Gen's mission is to inspire the young people who will make up the next generation of the construction industry's workforce. By encouraging young people from groups that are underrepresented in construction to gain an insight into what a career in low carbon, sustainable construction could look like we hope to support the development of an inclusive and diverse future workforce.
Covering digital construction, retrofit and Passivhaus training, these free-to-attend workshops funded by Young Person's Guarantee are delivered by BE-ST's team and industry experts and give participants first-hand experience of the state-of-the-art equipment and expertise that BE-ST has to offer.
So far, over 200 young people between the ages of 13 and 24 have taken part in the free-to-attend sessions at its 35,000 square feet Accelerator Lab in Hamilton. And another 300 are set to take part in the coming months across Scotland as the Next Gen team hits the road to hold workshops in HIE regions, from Lochgilphead to Shetland.
What does Next Gen mean to those involved?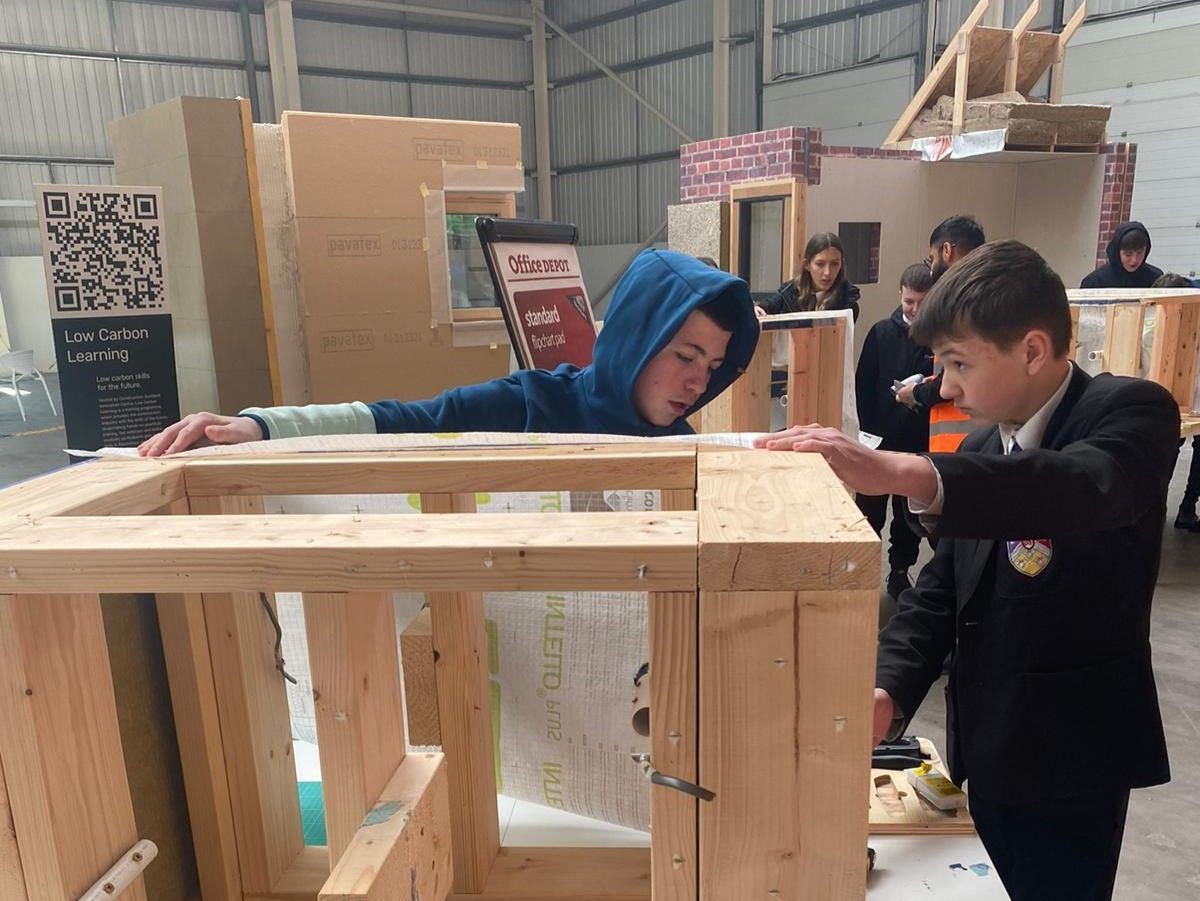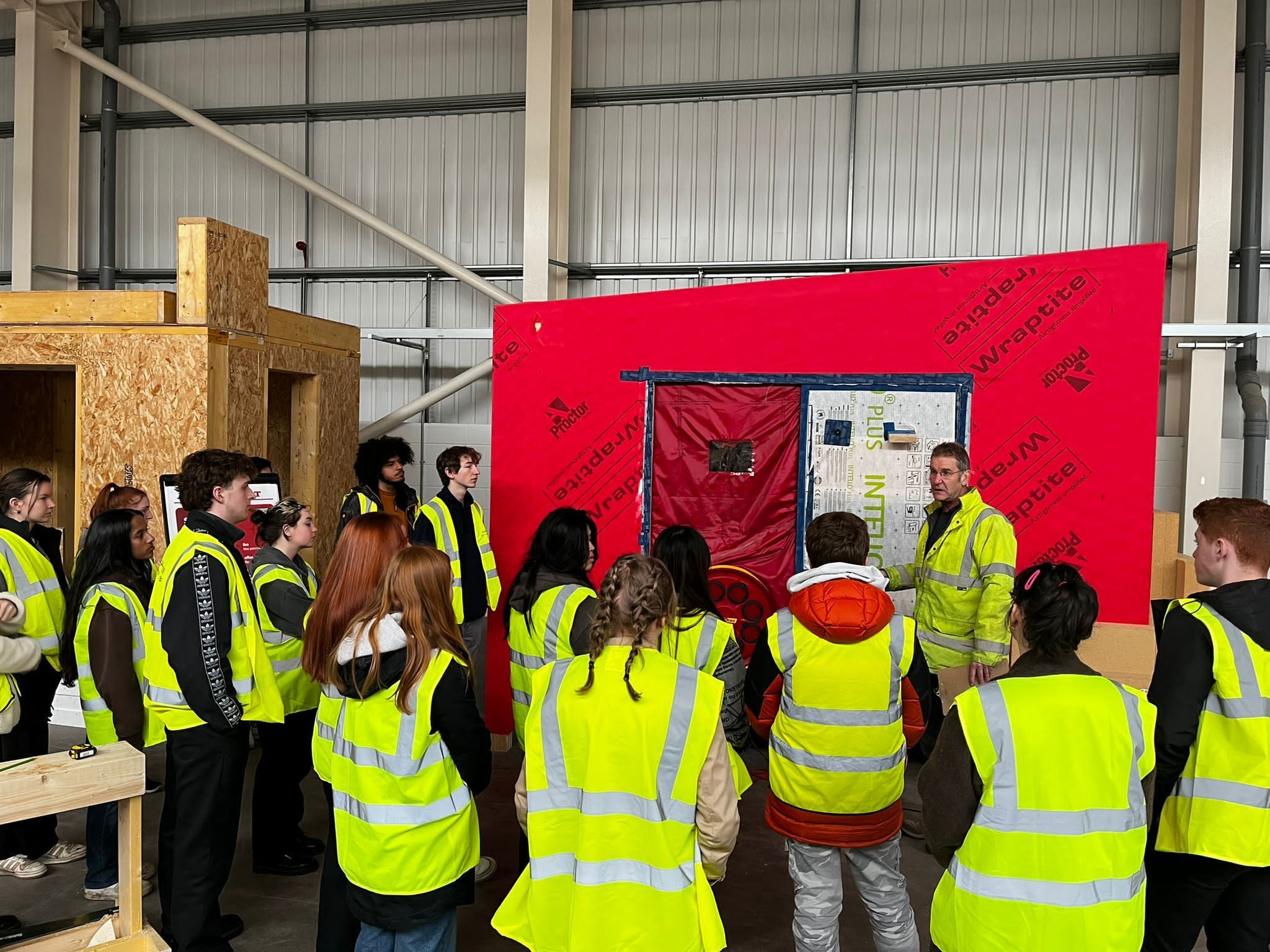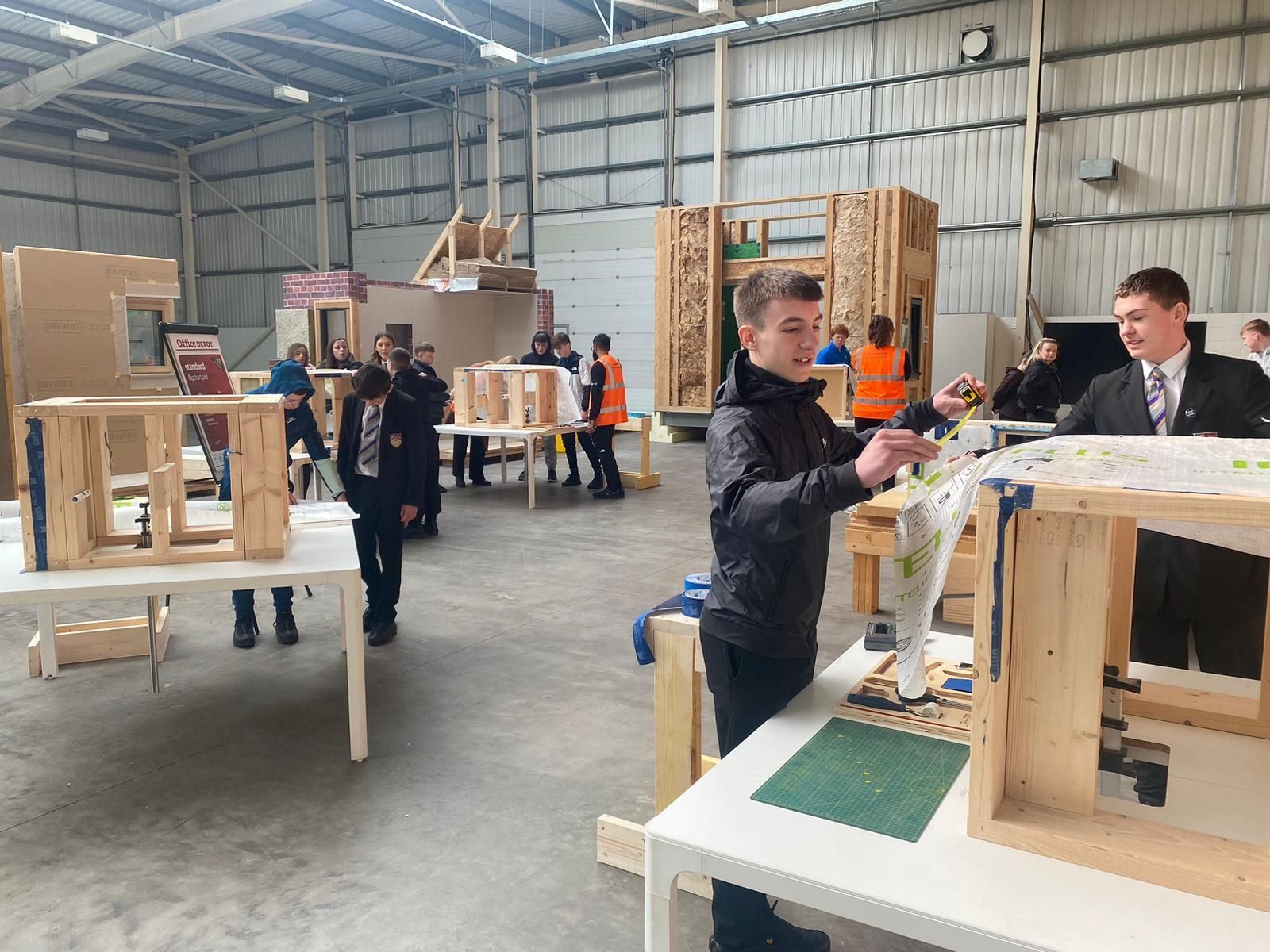 The young people
Speaking to the young people taking part in the workshops, it becomes clear that there is a lack of opportunities that are open to young people who want to be a part of supporting the built environment accelerate to net zero carbon emissions, regardless of their experience level.
One group of students highlighted the value of getting a more practical point of view on Passivhaus and sustainability that goes beyond academia.
It's great to get hands-on interactions with materials and start to understand their actual applications and the number of details that go into in designing sustainable buildings.

University of Strathclyde Architecture Student
While a group of high school pupils were excited to have the opportunity to get an insight into what modern construction and innovation looks like.
I learned about robotic tools and Scottish wood

S4 pupils, Grangemouth High School
The young people taking part in the workshops also mentioned the future importance of low carbon, sustainable construction as something that piqued their interests. As the next generation to enter the sector, young people are keen to learn so that they can play a part in raising awareness and incorporate the most up-to-date sustainable practices in their work.
The educators
Echoing the students they teach, the educators also acknowledged that Next Gen bridges a gap between education and industry by increasing young people's knowledge of the need for and practical experience in green construction, which helps encourage them into the sector.
A large number of our pupils leave school annually to follow a construction-based pathway. This was an opportunity to show our pupils what innovation within the construction industry looks like and that there are more career options within it than the more traditional ones they might be familiar with.

Scott Cockburn, PT Pupil Support, Grangemouth High School
There's also hope that workshops like Next Gen will scale across the country and help support a talent pipeline of young people to enter the sector with an awareness of what's coming down the line in the industry - including CLT, Passivhaus and robotics - and experience of practically applying their knowledge.
The programme helps young people to see where the industry is currently and where it should go. Without hands-on experiences like this we won't change our students' mindsets and understanding of what they're drawing and importantly, the implications of what they're designing.

Lori McElroy, Professor in Architecture, University of Strathclyde
One of Low Carbon Learning: Next Gen's key focus areas is improving the diversity of talent entering the workforce. It is doing this both by recruiting groups to attend the workshops that are from underrepresented groups in the sector but also by leading by example.
We particularly enjoyed that the day was run and delivered by a female team, all of whom were great role models for all our students. This representation means they can begin to see that the construction industry can be diverse, and hopefully means it will be even more so in the future.

Katherine Li, Stage 1 Leader Glasgow School of Art
The delivery team
Next Gen was launched following financial support from Young Persons' Guarantee and the Scottish Funding Council, with a goal to widen access to meaningful and future-proof career opportunities in the construction sector.
We want to inspire young people to enter careers that they might otherwise not have considered and support underrepresented groups to access new pathways and opportunities. The sector will benefit from a more diverse and equal future workforce, which in turn will bring much-needed green skills.

James Dunphy, Director for Access, Learning and Outcomes, Scottish Funding Council