The K-Briq: The World's First 90% Recycled Brick
A sustainable brick for a sustainable future
Constructing and operating buildings and infrastructure is one of the biggest contributors to the UK's carbon emissions and produces around 60% of the UK's waste.
This highlights the industry's need to find new, more sustainable ways to build to achieve the goal of net zero carbon by 2045.
Along with the developmental support of BE-ST, Heriot-Watt University & Hamilton Waste and Recycling, Kenoteq have produced a brick that reuses waste materials from the built environment: the K-briq®.
This is a game changer for the construction sector giving a real low carbon alternative to traditional facing brick.
Made from 90% recycled building materials for 1/10 of the emissions
The K-briq® is made from 90% reused materials such as brick, stone and plasterboard. There is no equivalent to this on the market.
The brick itself is unfired and uses no cement, creating 1/10th of the emissions of a traditional fired brick. The brick is stronger, more durable and lighter than standard bricks as well as being cheaper to make.
It also can be manufactured in a range of colours giving it a versatility that standard bricks don't have.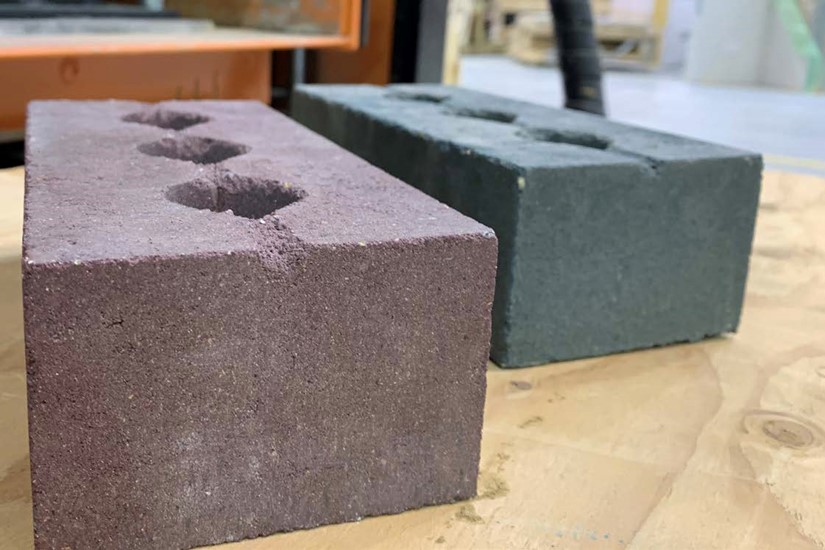 10+ years in development, 3+ awards and featured on the One Show
The K-briq®'s next step is scaling up production and mainstreaming its use. On the back of BE-ST's support, Kenoteq won nearly £1million of funding in May 2021 from the Circular Economy Investment Fund, administered by Zero Waste Scotland and funded through Scottish Government and the European Regional Investment Fund.  The first commercial production facility is under commission in East Lothian to deliver certified bricks by the end of 2022.  With over 2 billion bricks produced in the UK, the opportunity is significant to set up further production facilities across the country and internationally, close to the waste source to reduce carbon emissions.