Passivhaus in practice on new-build social housing  
Really putting Passivhaus into practice on one of Scotland's first Passivhaus social housing schemes.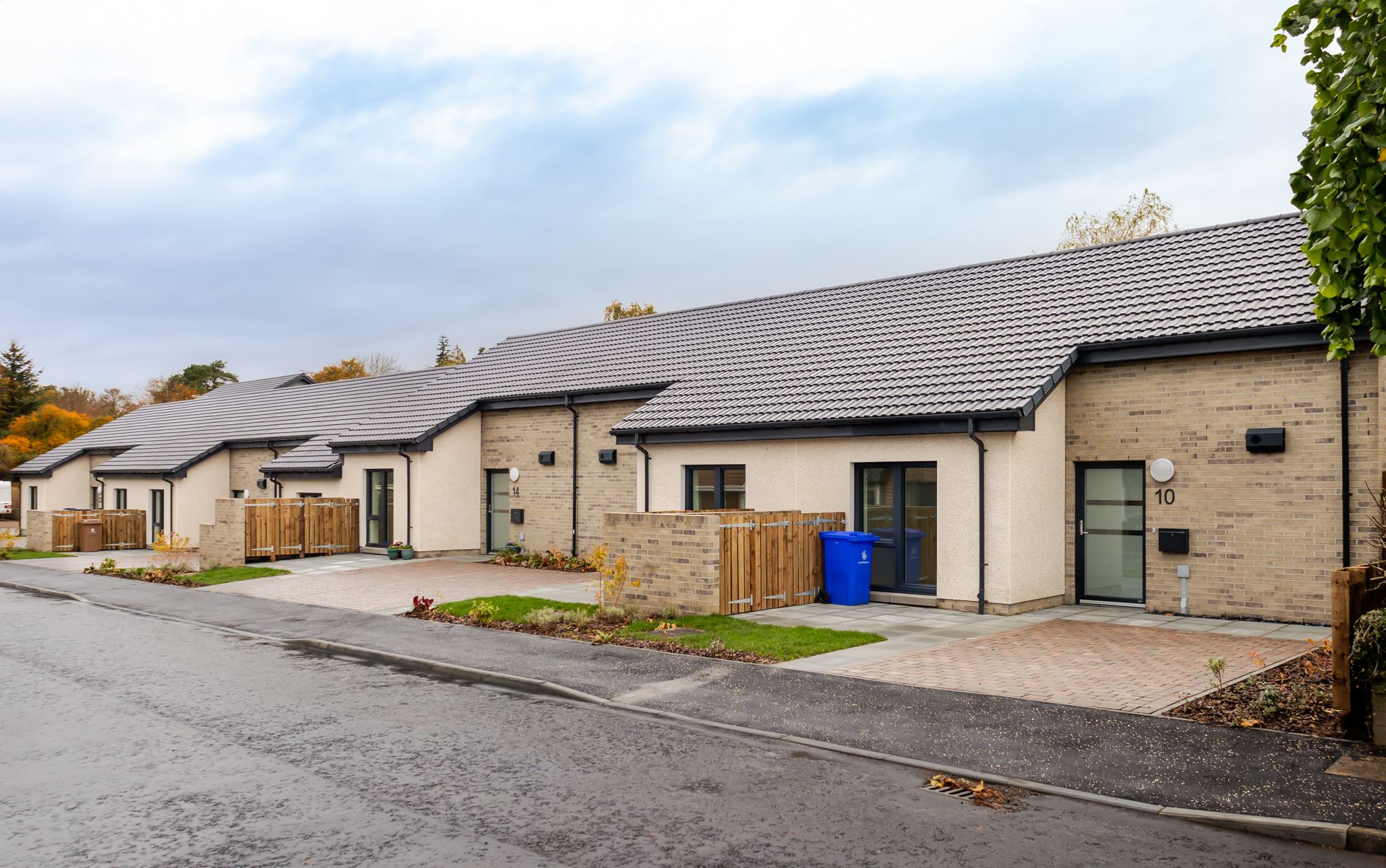 BE-ST trained a number of key players – the contractor and operatives – on the flagship Scottish development. The Architect/Passivhaus Designer also joined in with the site team for the practical aspects of BE-ST's training days.
Background 
Hanover (Scotland) Housing Association have been working with ECD Architects, Cruden Building and TCS Construction Consultants to build a new social housing Passivhaus scheme in Drymen. This housing is among the first of its kind for Scotland, Hanover having never built social housing to this ultra-low energy standard before. 
Hanover owned this land for their first scheme in 1979, but by 2021, the existing homes failed the modern-day energy efficiency standards required for social housing. Hanover first approached ECD Architects as experts in the retrofit and low-energy building space, who are now working with Cruden Building to deliver the eco-friendly development near Loch Lomond. The project is building 15 new homes for up to 44 residents.
In order to deliver this unprecedented project, Keith Barclay, Pre Construction Manager at Cruden Building identified the need to familiarise himself and his workforce with Passivhaus principles. 
Keith connected with BE-ST Impact Manager, Caitriona Jordan, who leads our Low Carbon Learning training programme, which upskills Scotland's workforce in Passivhaus, retrofit and fabric first. 
Building a new knowledge base 
Before taking on the development, it was clear that to build Passivhaus, they would need to see it and practice it for themselves. Since few Passivhaus developments exist, and Scottish operatives are not widely familiar with the standard, BE-ST's facilities were the best option to be able to upskill and prepare them for the development in a controlled and specialised learning environment.
Operatives and manager Keith Barclay and all trained with BE-ST to improve their knowledge and see what went into Passivhaus, and what it might look like on site.
I always had an interest in this type of construction and when we commenced working on a Passivhaus project I started to look for training.

Keith Barclay

Pre Construction Manager, Cruden Building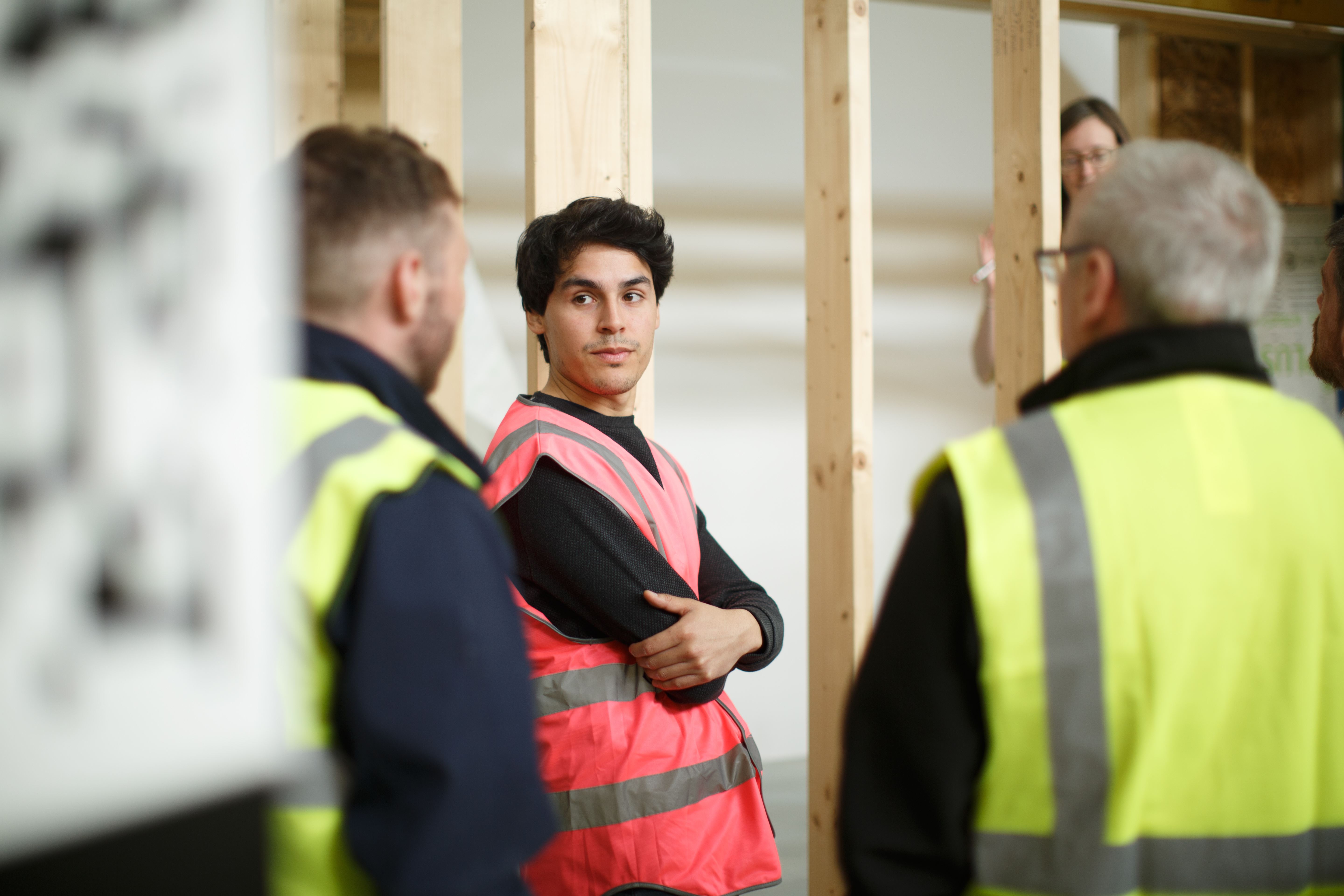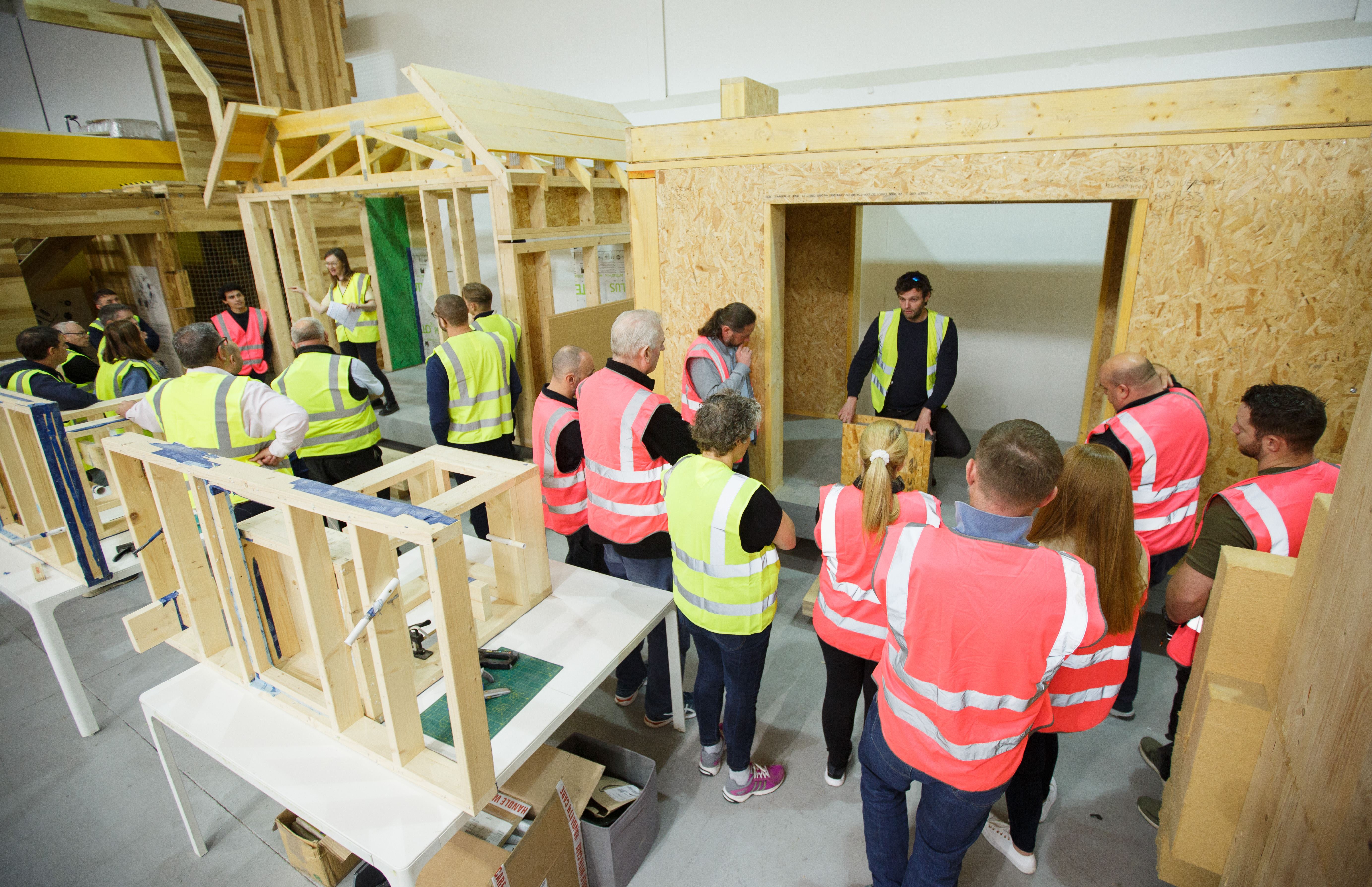 The training 
Passivhaus in Practice was the predecessor to Low Carbon Learning, and it upskilled almost 1000 people in the standard over 2021.   
Operatives working on the project worked with our practice rigs installing airtightness tapes and membranes and saw our 4 Passivhaus demo buildings. 
Keith, who took our AECB CarbonLite Contractor Passivhaus training, even went on to get certified in Passivhaus by taking the AECB tradesperson exam with us. 
The training was hands-on which I liked and it showed the difficulty in achieving the required airtightness in Passivhaus buildings.

Keith Barclay

Pre Construction Manager, Cruden Building 
Architect Jennifer Rooney, who had previously qualified as a Certified European Passivhaus (CEPH) Designer through the BRE in London before embarking on the project at Drymen, attended the Fabric First training with us and Cruden gaining valuable hands-on experience which was not offered as part of her previous CEPH Designer course. The training helped her and Keith anticipate problems or difficult details in advance, opening up conversations about how best to do things.
It was invaluable to work on the training rigs installing airtightness tapes and membranes. The experience gave me a real appreciation of the complexities of sealing around what on drawings look like fairly standard junctions. Now when I am designing and detailing I will have a heightened level of consideration for how the contractor works with things like airtightness tapes on site and I will use this hands-on experience to help to design out complexities wherever I can.

Jennifer Rooney

Architect, ECD Architects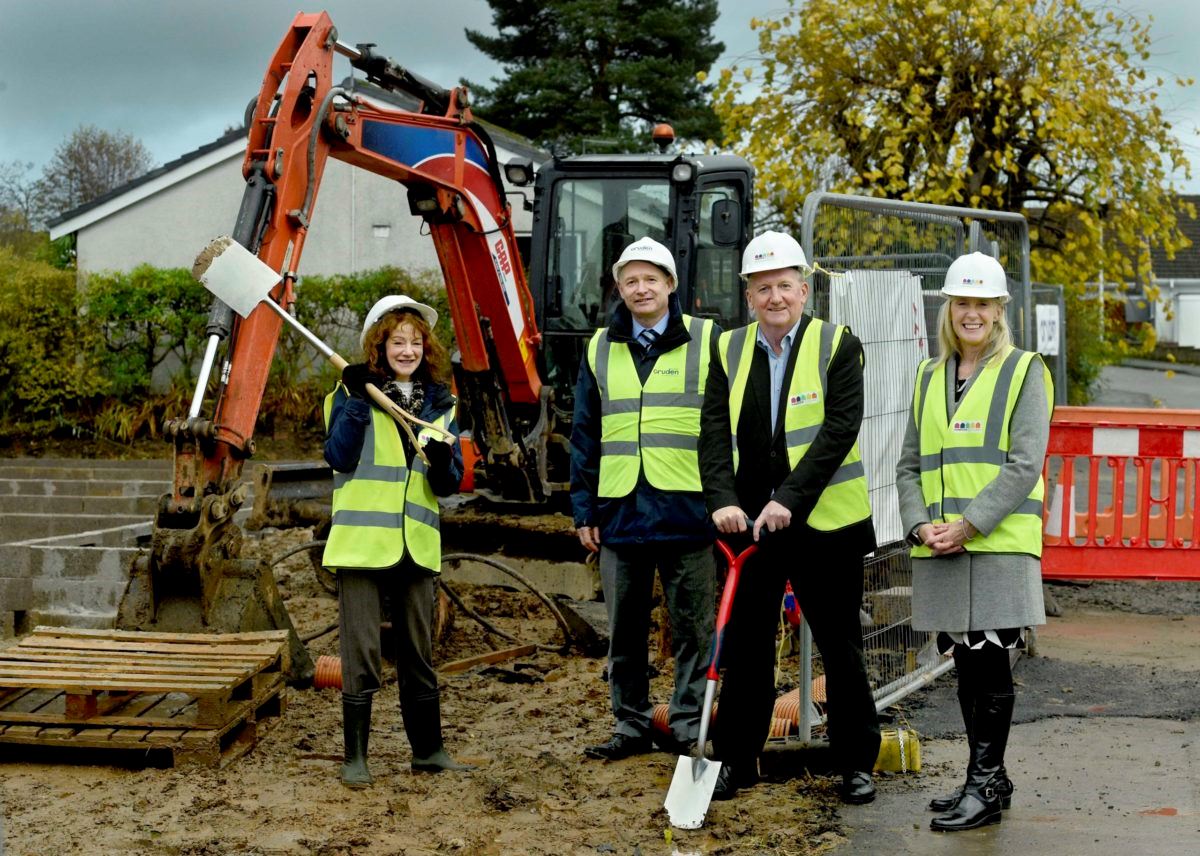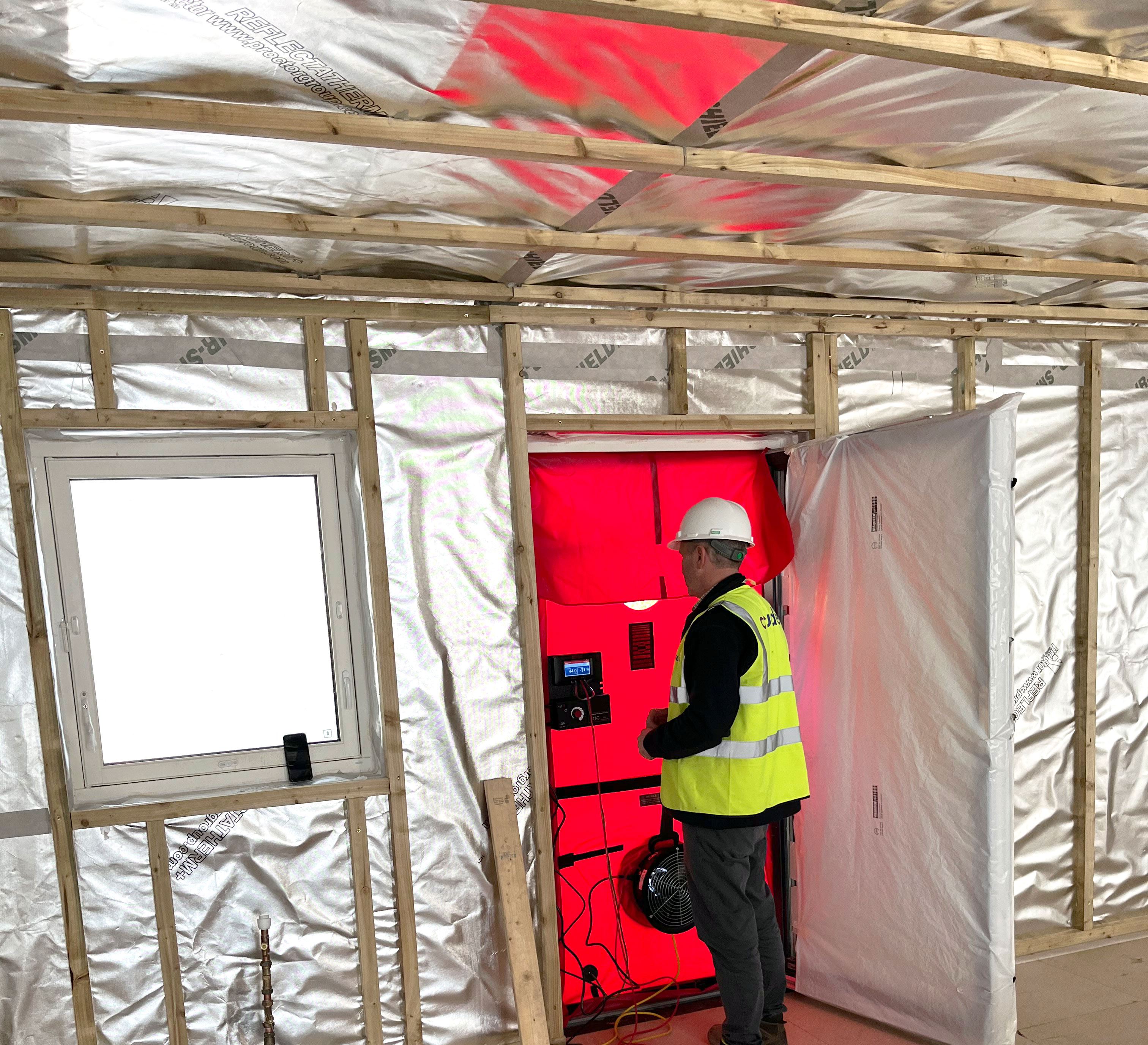 Behind the fabric 
Work commenced on the project in November 2021. 
ECD designed the scheme to sit towards light and maximise solar gains in the homes.
As airtightness is key in a Passivhaus build, the building fabric is well insulated for high thermal performance along with having triple-glazed low-E windows with high-performance frames.
For ventilation, the buildings use a Mechanical Ventilation with Heat Recovery (MVHR) system. This ensures efficient ventilation in the buildings, keeping indoor air quality high.  
As the training gave us an insight into some of the difficulties of Passivhaus, we approached the project with care and a huge amount of attention to detail which has paid off initially.

Keith Barclay

Pre Construction Manager, Cruden Building 
It is great that our clients are really getting on board and that Passivhaus and sustainability generally are becoming more and more mainstream - there is a real buzz about it and it is a really exciting time for the building industry in general.

Jennifer Rooney

Architect, ECD Architects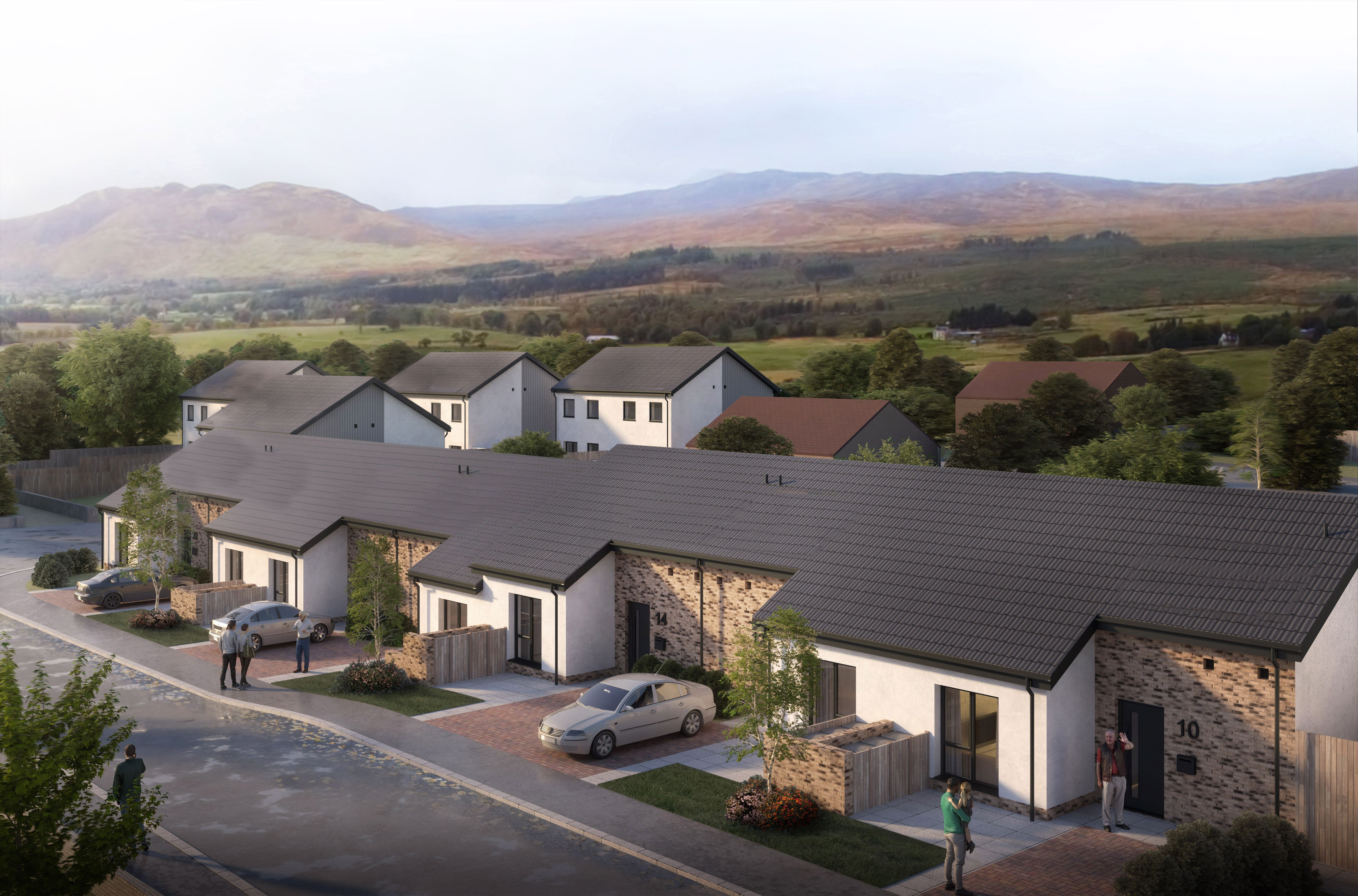 Making low-energy building a standard practice 
Scottish Member of Parliament Alex Rowley attended the official groundbreaking ceremony of the development. Alex Rowley, who champions sustainable new-builds, believes all new-build housing to Passivhaus standard. Rowley is launching a consultation on legislation to propose the introduction of this. 
Alex Rowley, Scottish Member of Parliament says: "The cheapest, and most sustainable, energy is the energy you do not use in the first place. That is why building to the Passivhaus standard is so important. I am delighted to see work starts on Hanover's first Passivhaus social housing development and hope that in future we see many more such projects until all new build housing is built to this standard." 
Jennifer Rooney, architect, ECD Architects says: "It has been fantastic to work with Hanover Housing Association who have really set the bar high here with their aspirations for the project, and as an Architect and certified Passivhaus Designer it is really exciting to see Passivhaus beginning to gain momentum in the social housing sector. By adopting the Passivhaus standard we are ensuring that we are protecting residents from rising fuel costs. In particular, it's great to know that a number of the new homes will offered up to returning residents who previously lived at this address. These residents will be returning to a brand-new house with very low energy bills yet excellent levels of thermal comfort. The project is currently on site and, as main contractor, Cruden's full team have really embraced the opportunity for learning and development at all levels and it has been a pleasure to work with them and to be a part of this journey as the build has progressed on site." 
Partners 
Hanover (Scotland) Housing Association 
ECD Architects 
Cruden Building 
TCS Construction Consultants 
saving on space heating demand