Forster Group Skills Academy
Forster Group's Skills Academy programme addresses skills shortages in Scotland's roofing industry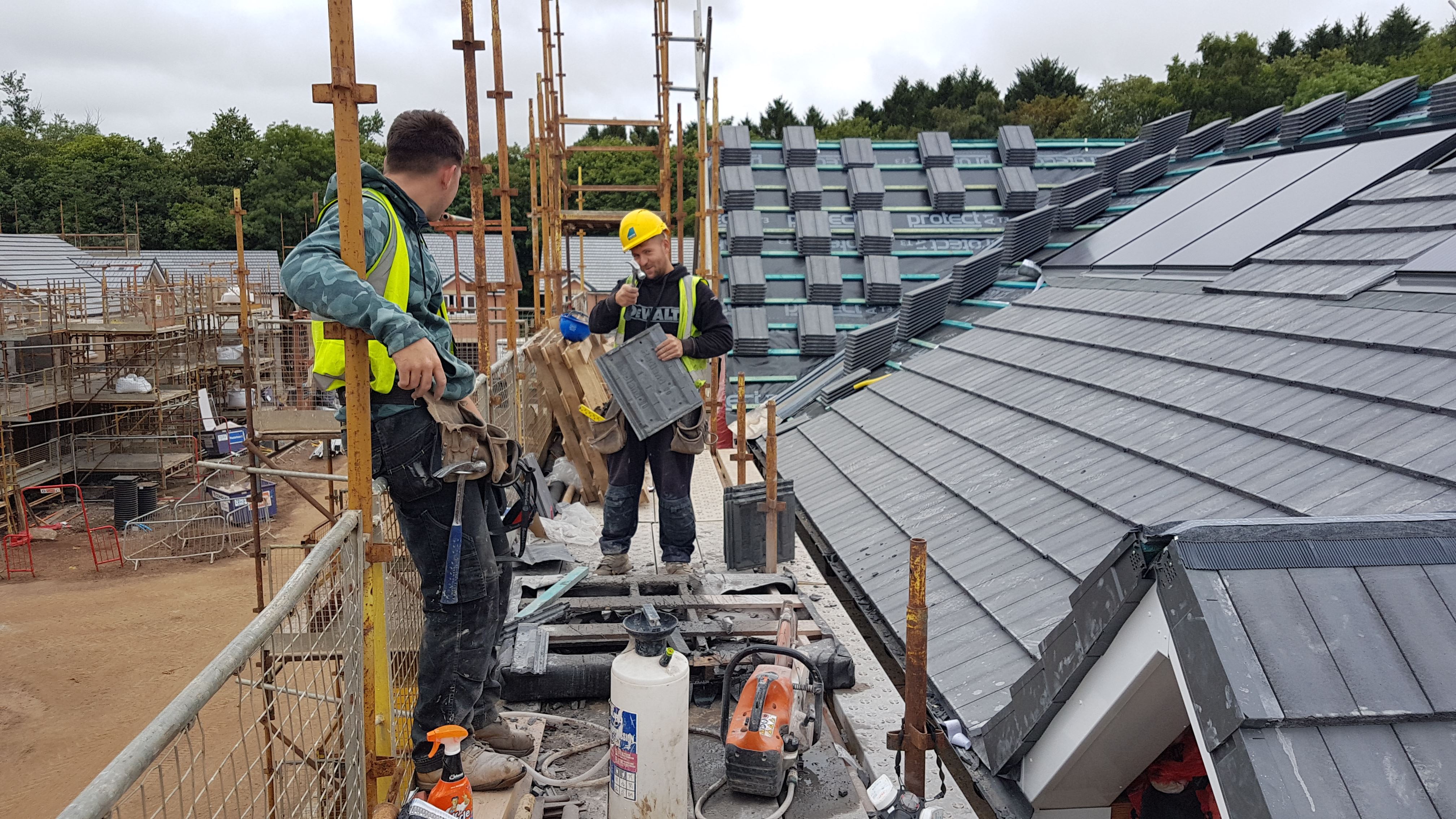 Scottish roofing and solar specialist Forster Group has always recognised the importance of nurturing talent in a high-performing organisation.
Throughout its 30 years in business it has continually invested in apprenticeships. In 2015 it launched the Forster Skills Academy, an innovative and impactful approach to skills development for the Scottish home building and roofing industry.
How does it add value locally?
Local main contractor
Creates local markets or services
Local FE, Colleges or Apprenticeships
Locally focused social impact
New apprentices under one roof
Prior to launching the Skills Academy, the Group had been trying for some time to contribute to the development of an apprenticeship model that answered the needs of both their company and the wider housebuilding sector in Scotland.
Having worked extensively but without success with training and educational institutions to try to address the gap, Forster Group decided to create its own inhouse training facility.
Based in Brechin, Angus, the Academy would deliver a Modern Apprenticeship (SQFL5) in Roofing Occupations, designed for newbuild housing.
Since its launch, the Skills Academy has taken on 50 apprentices and is now preparing to launch Skills Academy 2.0, which will create more opportunities for entrants of all ages and backgrounds to enter the industry.
The training program was designed to be visionary. It reached beyond the basic qualification, encompassing a broader understanding of the construction and build process. The offsite learning was completed on a residential basis and the program was designed to provide a diverse range of experiences and challenges which would mature, shape and help grow our learners, personally and professionally.

John Forster

Founder and Board Chairman, Forster Group