Accelerating the adoption of exoskeletons in construction and manufacturing
Musculoskeletal disorders cost the European economy €240 billion a year
As many as 44 million workers in the European Union (EU) are affected by workplace-related musculoskeletal disorders (MSDs), at a total annual cost in excess of €240 billion to the European economy – and that includes you.
Exoskeletons have the capacity to decrease the number of musculoskeletal injuries and increase quality of life at work, thereby reducing costs for a company in the long run.
The EXSKALLERATE project, funded by InterrReg North Sea Region, will increase the adoption of exoskeletons by the manufacturing and building industry. This will reduce occupational health issues and enhance SME competitiveness in the countries in the North Sea Region while creating a worldwide leading exoskeleton ecosystem.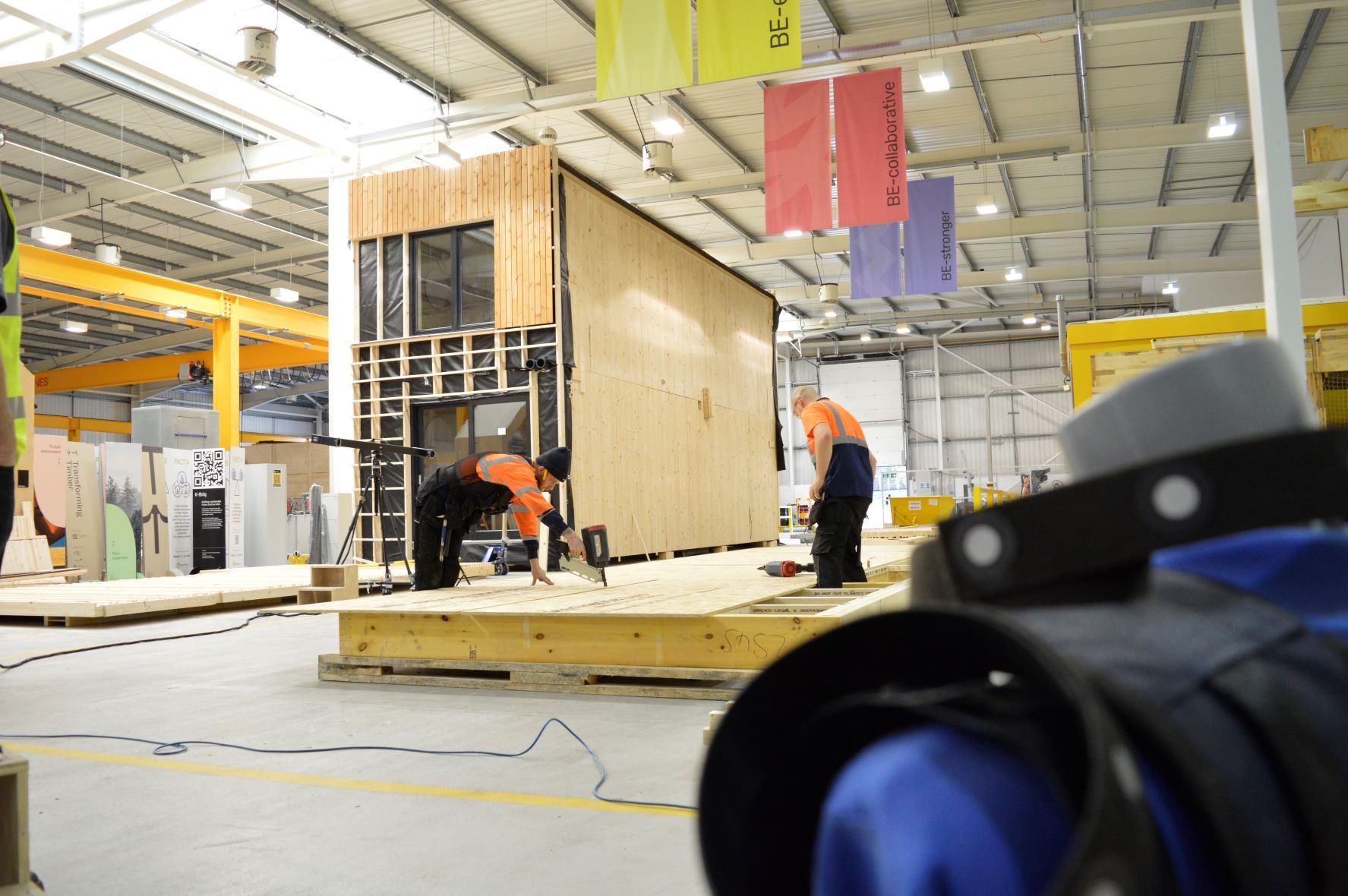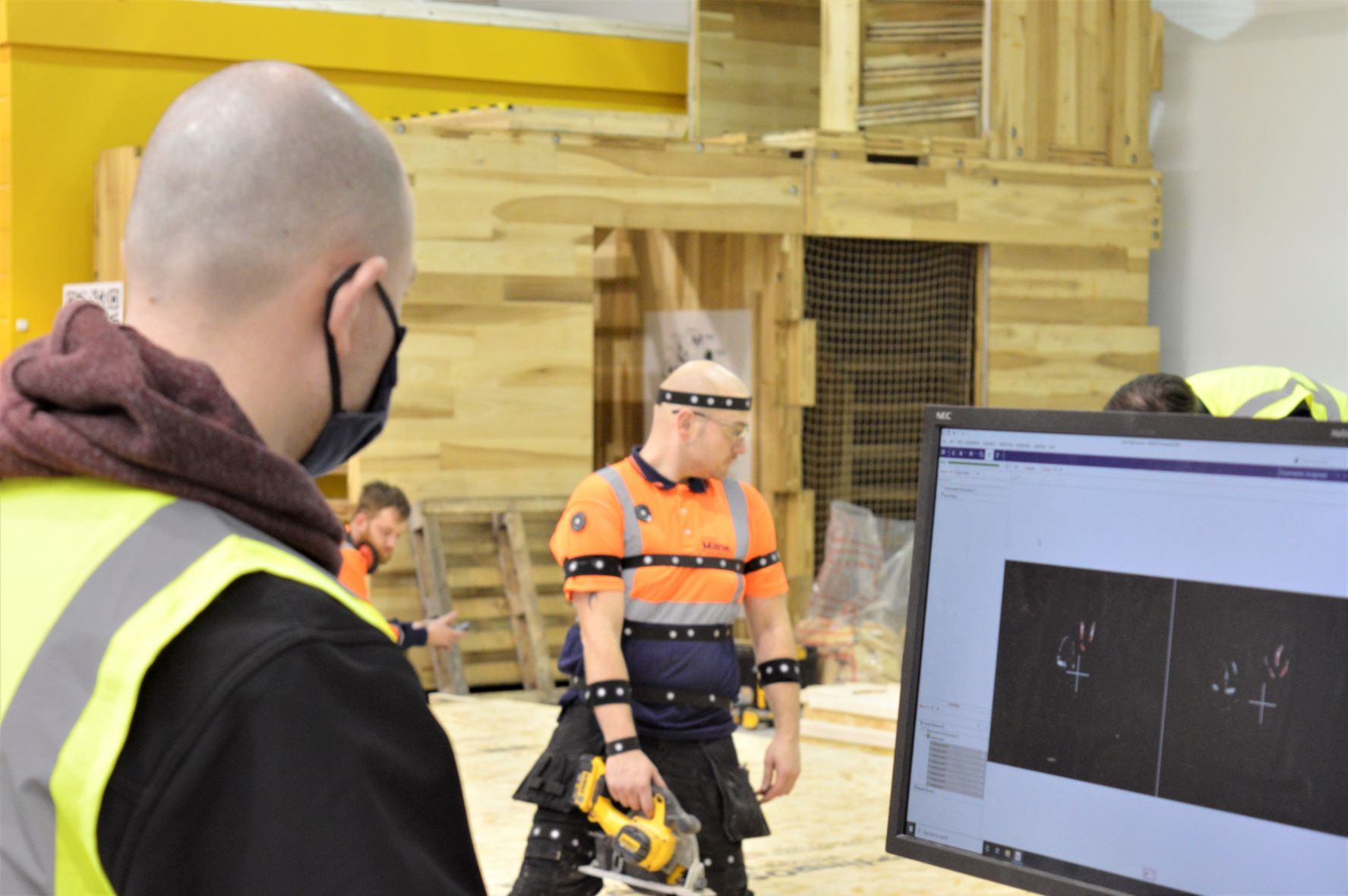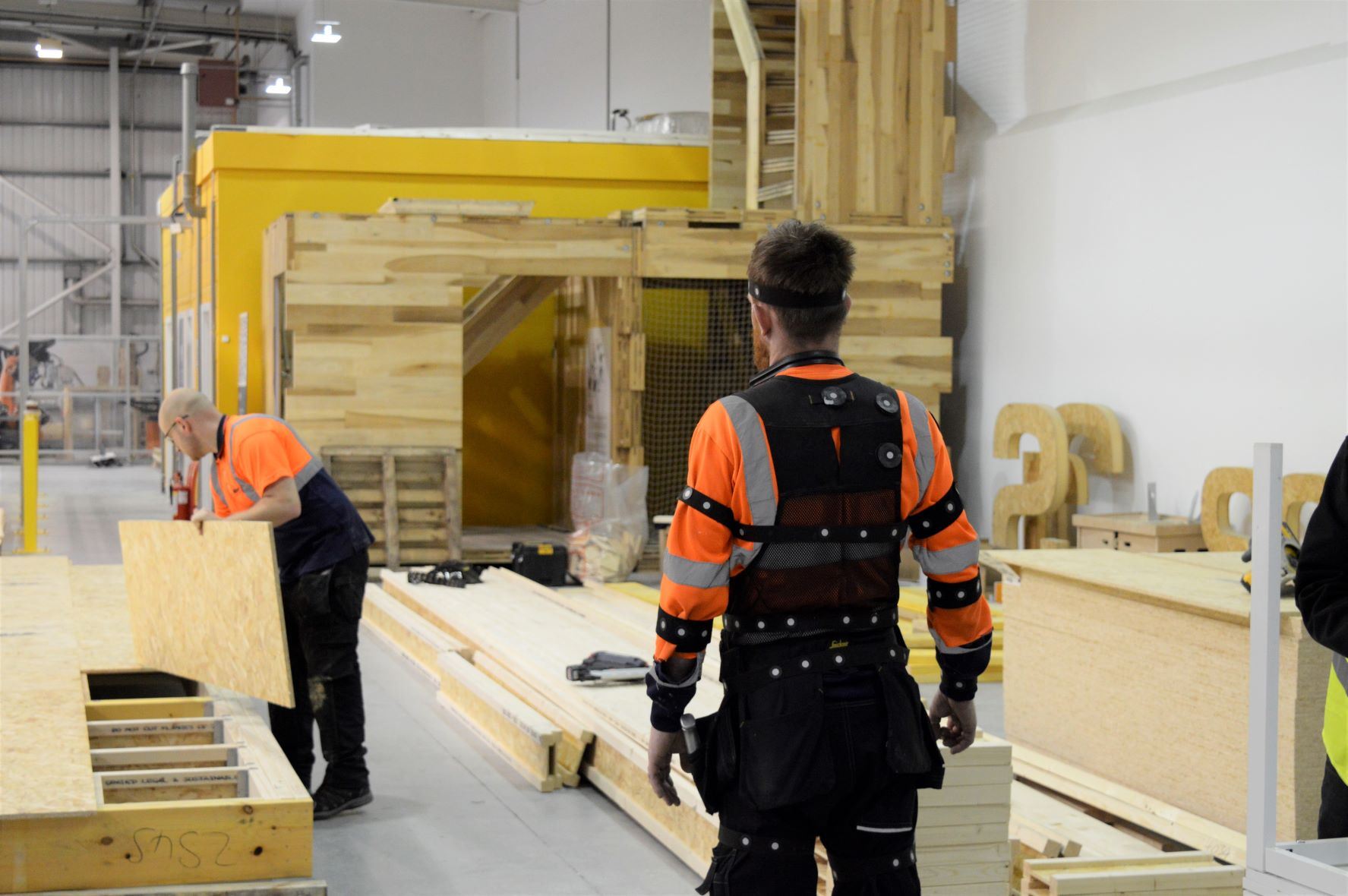 Explore exoskeletons in your company
Trial exoskeletons for free with us by taking part in the EXSKALLERATE project:
Work with passive exoskeletons
Increase your awareness of exoskeleton functionality, benefits, cost, ROI
Improve worker fatigue and reduce healthcare costs for your business
Shape the development of future exoskeletons to your needs
We are welcoming involvement from a range of companies in construction, manufacturing and the built environment to take part in the exoskeleton trials/pilot sites, demonstrations and workshops happening throughout 2022. Our exoskeleton trials can take place either at our Innovation Factory near Hamilton or at your place of work, where your company can try out the suits. We would particularly like to hear from SMEs interested in the Pilot Sites.
Pilot sites & workshops
Take part in the exoskeleton trials, demonstrations and workshops happening throughout 2022.