Accelerating the adoption of exoskeletons in construction and manufacturing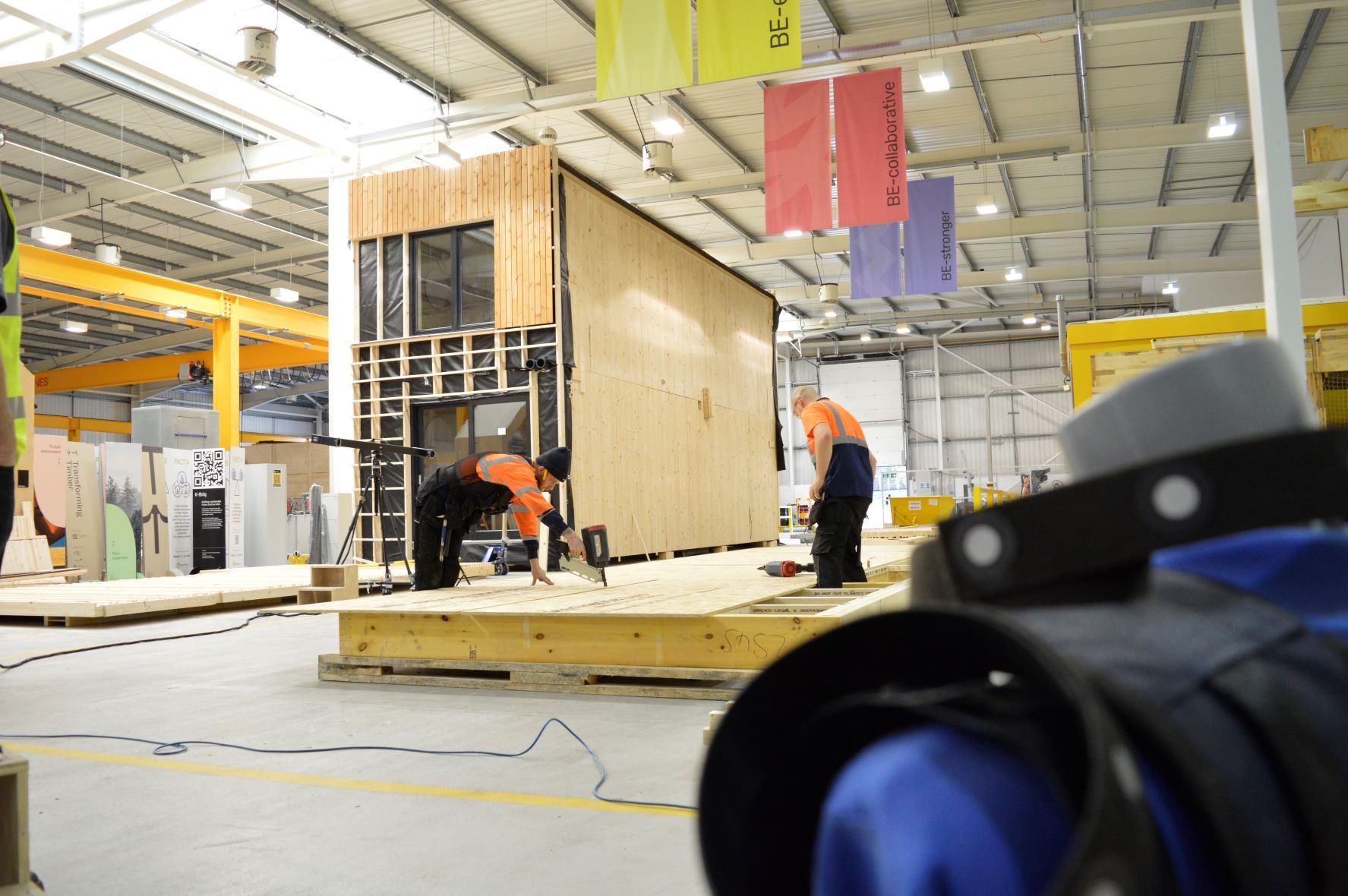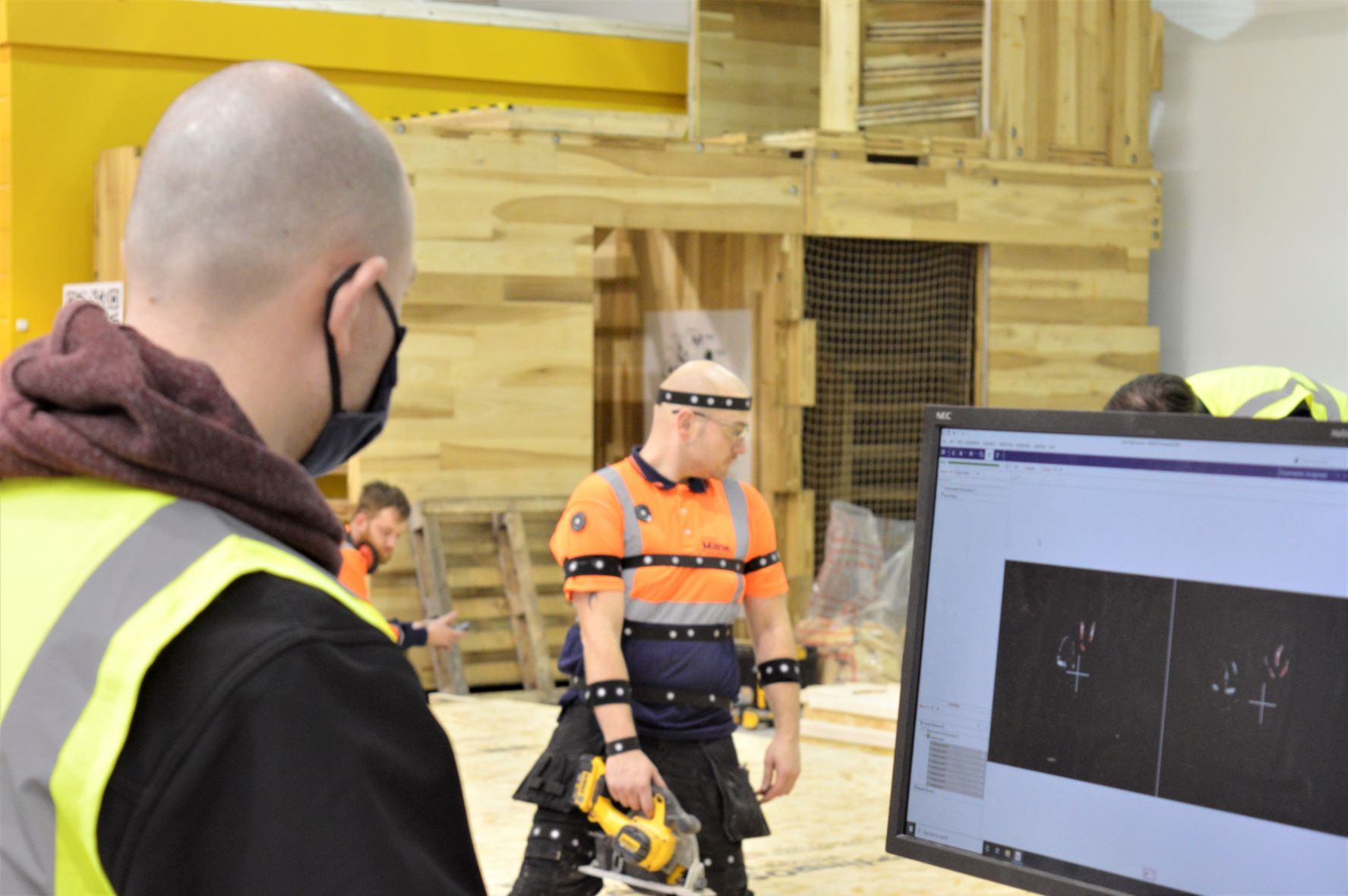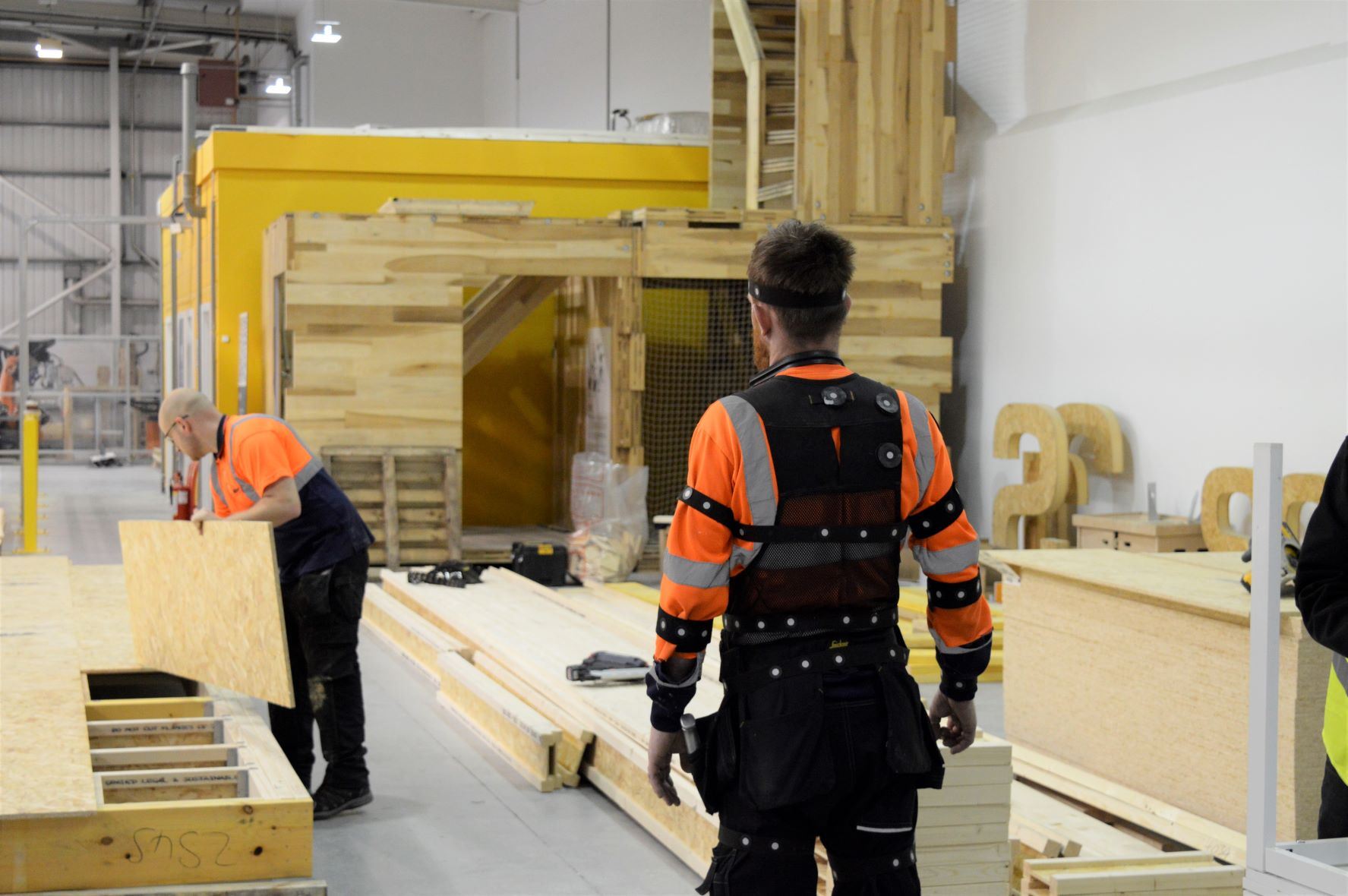 Musculoskeletal disorders cost the European economy €240 billion a year
As many as 44 million workers in the European Union (EU) are affected by workplace-related musculoskeletal disorders (MSDs), at a total annual cost in excess of €240 billion to the European economy – and that includes you.
Exoskeletons have the capacity to decrease the number of musculoskeletal injuries and increase quality of life at work, thereby reducing costs for a company in the long run.
The EXSKALLERATE project, funded by InterrReg North Sea Region, aimed to increase the adoption of exoskeletons by the manufacturing and building industry. This would reduce occupational health issues and enhance SME competitiveness. The project brought together 6 North Sea Region countries and 13 partners to create a worldwide leading exoskeleton ecosystem. 
Testing the suits - field labs
BE-ST, University of Strathclyde, and National Manufacturing Institute Scotland (NMIS) conducted a series of tests to gather information on the suits in use during live construction and manufacturing tasks. We welcomed a number of companies in construction and the built environment including Stewart Milne Timber Systems, Ecosystems Technologies, Morris and Spottiswood, A.C Whyte and Forster Roofing. Research partners University of Strathclyde and NMIS gathered data with advanced measuring equipment for different activities, including lifting, bending and carrying.
The companies trialled two different types of exoskeleton suits from the Exskallerate programme. The team used the Herowear Apex and Auxivo Liftsuit to support general manufacturing and loading activities. Both suits are designed to protect the upper body and back from the strain associated with manual labour.
Recent statistics from the UK Health and Safety Executive showed there were 470,000 workers suffering from work-related musculoskeletal disorders in 2020/21, with the figures for the construction sector much higher than any other industry at 1,830 cases per 100,000 workers.
The UK's first live onsite exoskeleton trials
After the testing phase, the project focused on taking suits out on site, the first known time that exoskeleton have been taken on live construction sites in the UK.
These trails aimed to gather more qualitative data on the suits, and gain insight into how the suits performed on operatives working in their day-to-day. Three companies took part - Kenoteq, Ecosystems Technologies and Indeglas - with operatives being given the opportunity to use the suits over the course of a week or more. Participants gave feedback at the end, with many feeling positive about the experience. 
The use of the suit has helped me to focus on my job while not worrying about undue strain or risks to my body. It has also made me think carefully about health and safety practice such as safe lifting and carrying heavy objects.

Paul Grant

Site technician at Kenoteq - used the passive exoskeleton suit for a fortnight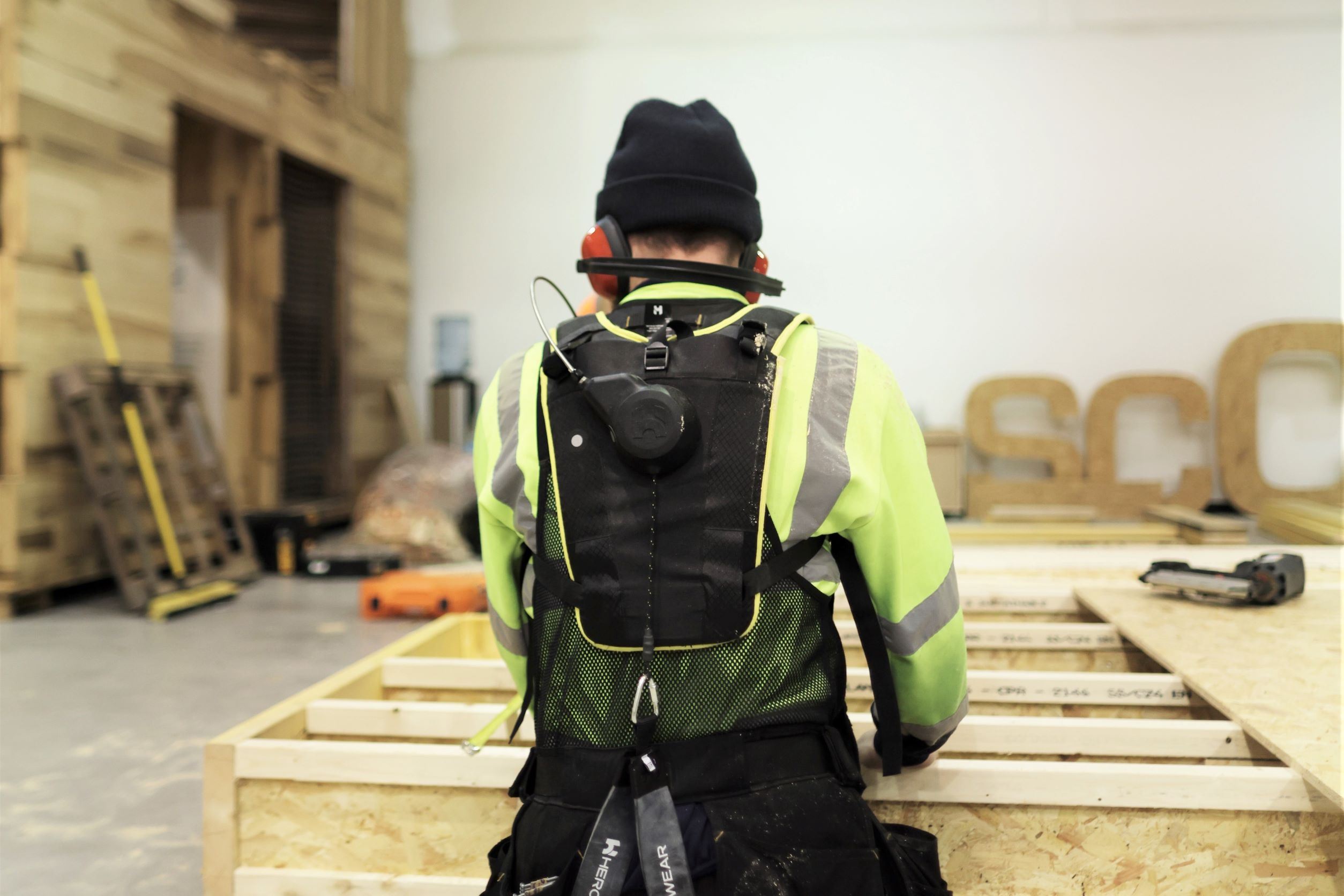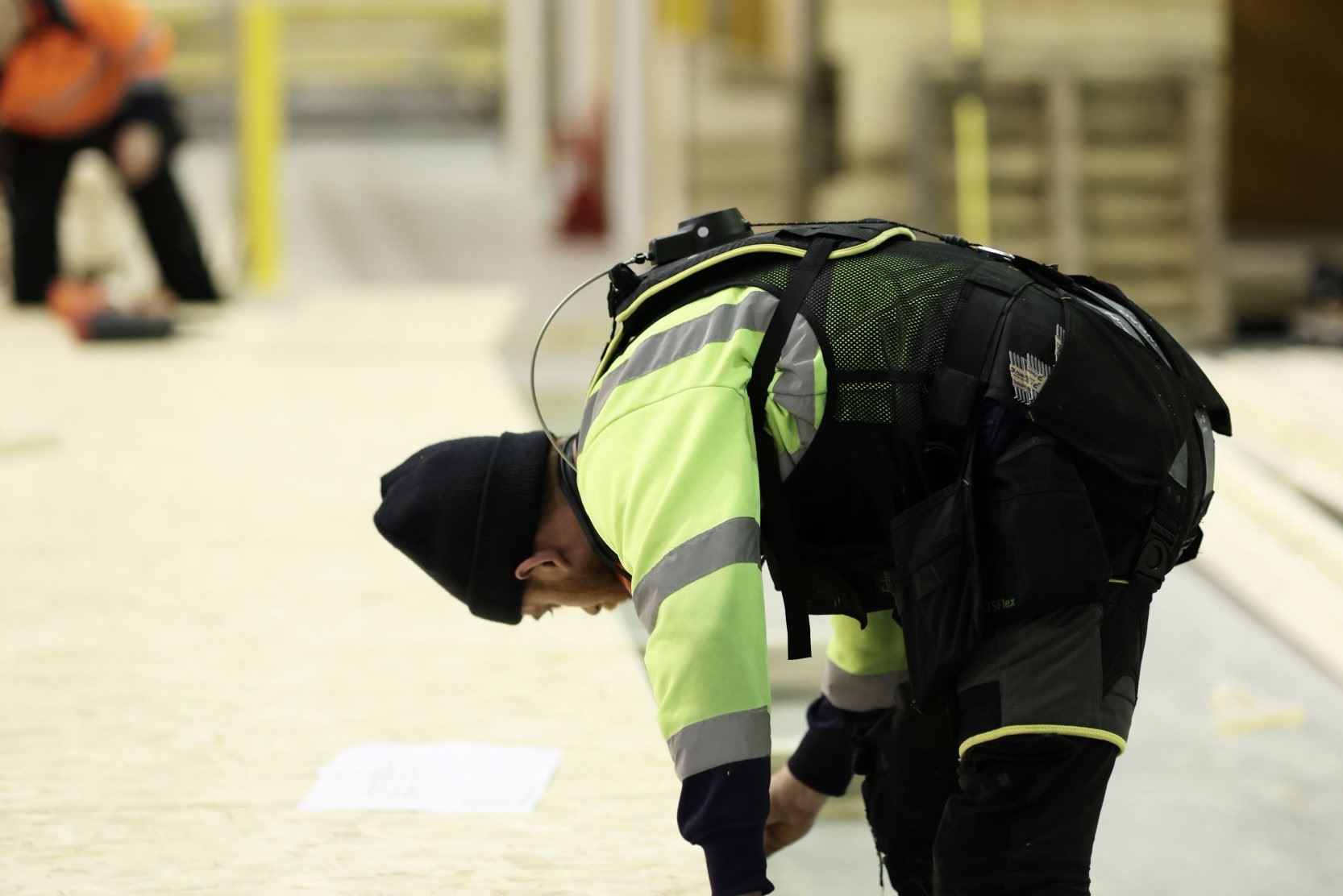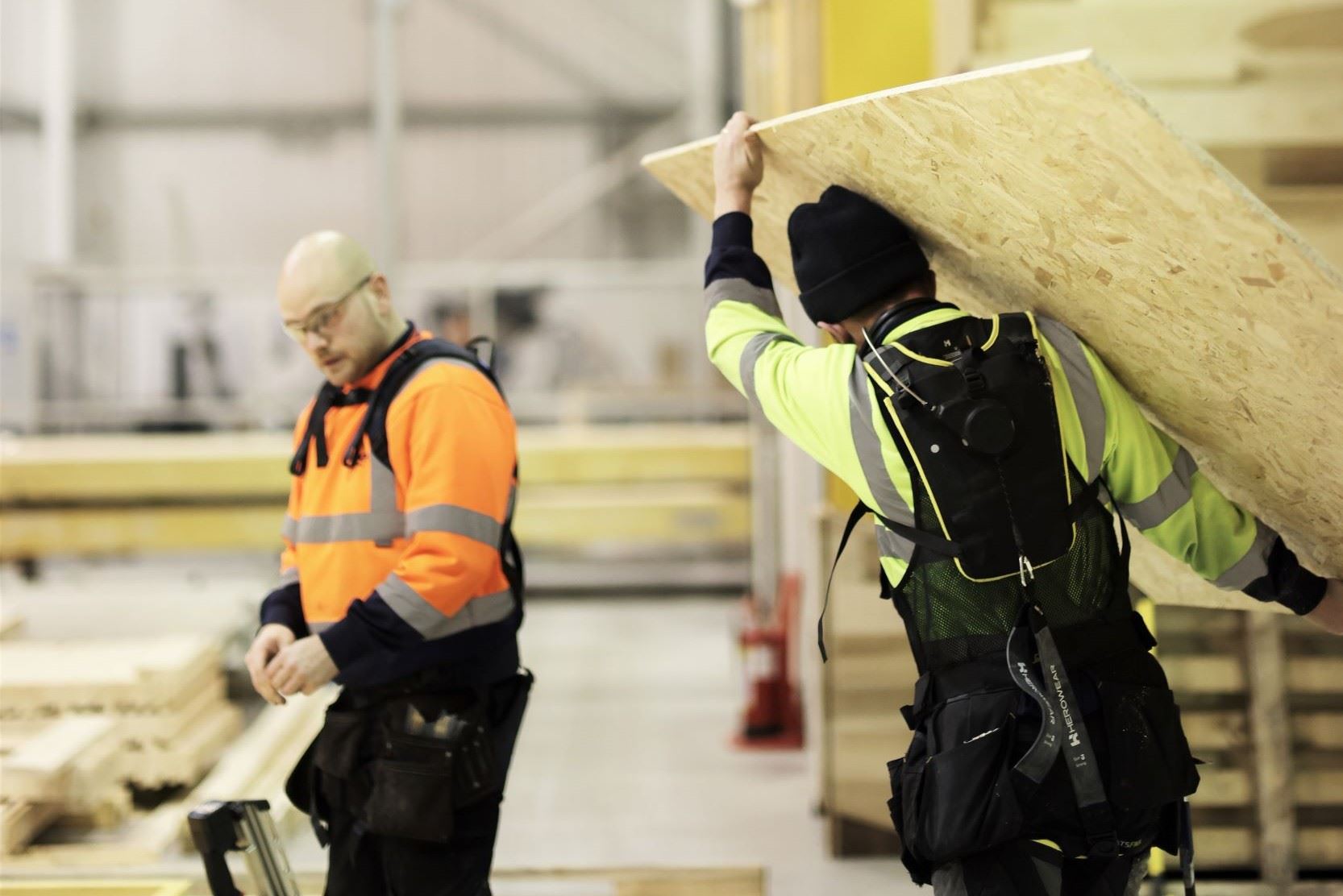 A free-to-access online hub has made by the EXSKALLERATE project with detailed information and guidance available to any SMEs considering investment in exoskeletons. You can find this resource here.