Building a zero carbon construction sector: five areas to focus on in 2022
The Covid-19 pandemic aside, the theme that best characterised 2021 could arguably be sustainability. The need to tackle climate change through energy efficiency and reduced carbon emissions was one of the most prominent talking points of the year, culminating in the United Nations' COP26 conference in Glasgow.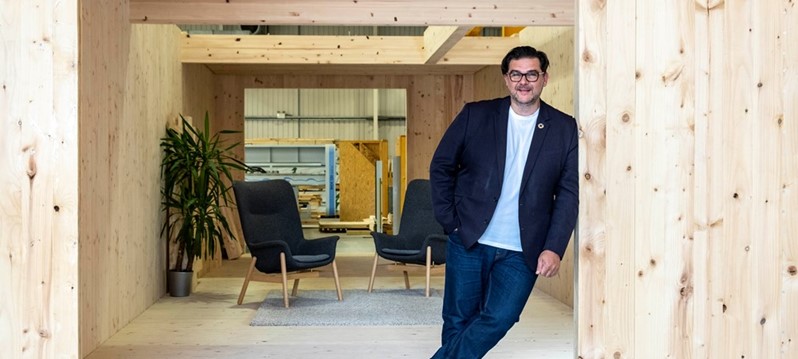 While there was inevitably political wrangling over the final content of the Glasgow Climate Pact, it has at the very least provided a direction of travel. The conference itself has also focussed minds on how individuals, businesses, sectors, and entire nations might play their part in the fight against the biggest challenge we're likely to face.
The key will be to create a legacy from COP26, turning good intentions and pledges into concrete action – and 2022 has to be the year that happens. As one construction industry expert put it to me recently: it is too late for more trials and prototypes, we need to start seeing more mainstream, commercial-scale applications of low and zero carbon construction processes and products.
We have the tools, know-how and expertise to make this happen – projects like NearHome, bringing workspaces closer to people's homes, and the homegrown timber housing unit displayed at COP26 demonstrate that. However, all of this needs to be accelerated, scaled-up, and mainstreamed to transform the industry and get to where we need to be.
To make all of this happen in 2022, five themes will need to play out: