Why is Tom Warren building a beach hut in Dunoon?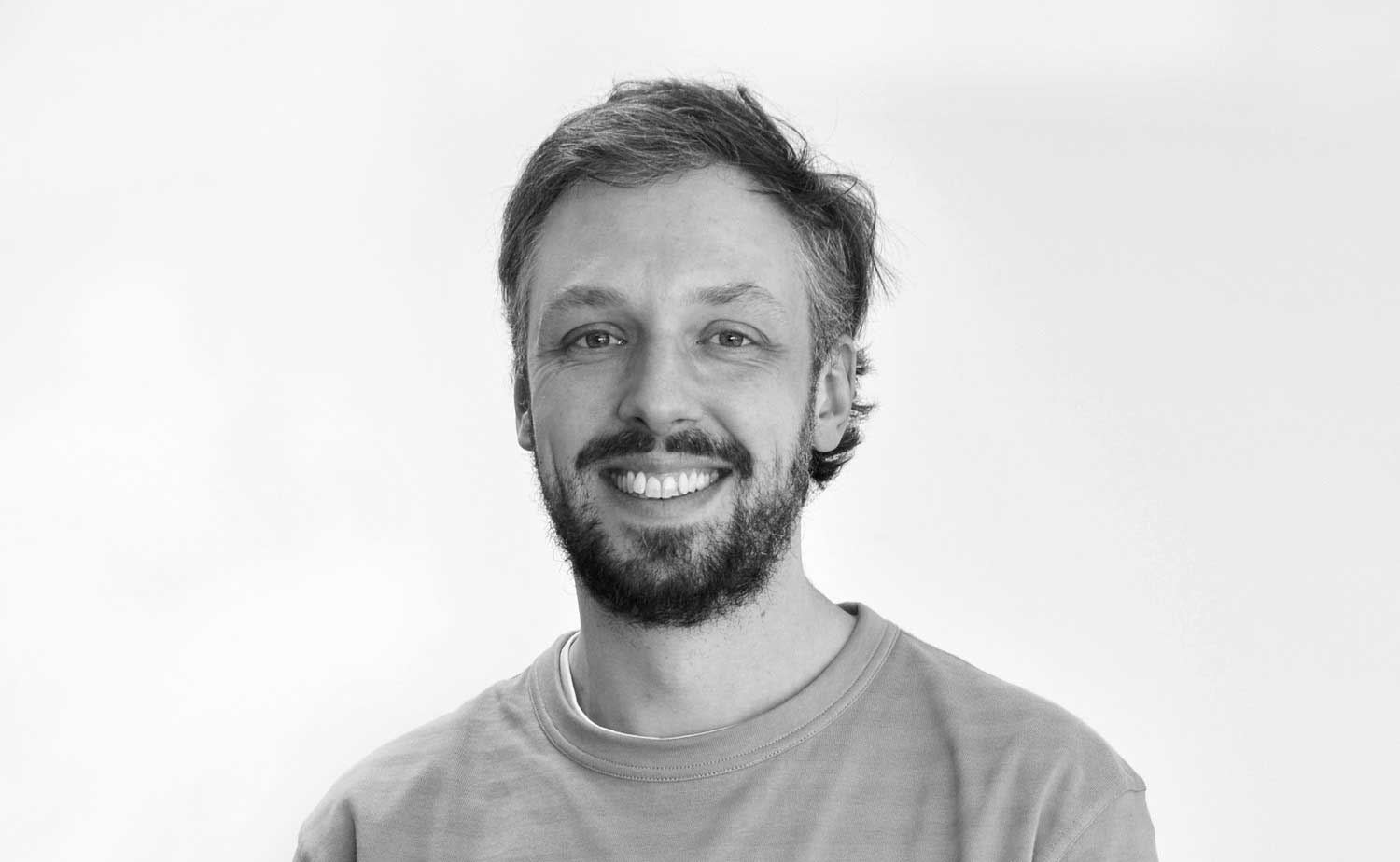 Our Highlands and Islands impact manager Tom Warren is building a beach hut in Dunoon as part of a locally led project.
Dunoon is a small town on the West Coast of Scotland. It is one of many coastal communities vulnerable to the effects of climate change, with rising sea levels, coastal erosion and extreme weather set to increase.
Our Highlands and Islands impact manager Tom Warren, based in Dunoon, has been working at a local level to share his knowledge of sustainable construction with new audiences through a place-based project called We Are Building A Beach Hut.
The project led by Dunoon design agency Tacit Tacit set out to explore the challenges and impacts of locating a beach hut on West Bay, a 1Km stretch of shingle beach in the town and Victorian promenade that sits within Dunoon's conservation area.
West Bay was once full of boat hirers beach huts, located on the shore over the long summer holiday season. The timber huts were used for shelter and storage and were a distinct feature of West Bay when the town was a thriving seaside resort.
Some of the boat hirers were also boat builders. Money made hiring boats during the busy summer season meant that these highly skilled crafts people could buy timber to make more boats over the winter months. Their knowledge of joinery and construction was a valuable part of the local economy, but as the holiday maker numbers declined in Dunoon, so did the boat builders and their beach huts.
A partnership with the Dunoon Conservation and Regeneration Scheme (or CARS project) and local development trust the Dunoon Area Alliance led to the development of the We Are Building A Beach Hut project.
The project kicked off in October 2021, during COP26 in Glasgow. The first task was to assess the tide line on West Bay to understand where a beach hut could be located. This was done with people through the installation of the RIAS Travelling Tidal Marker Scheme.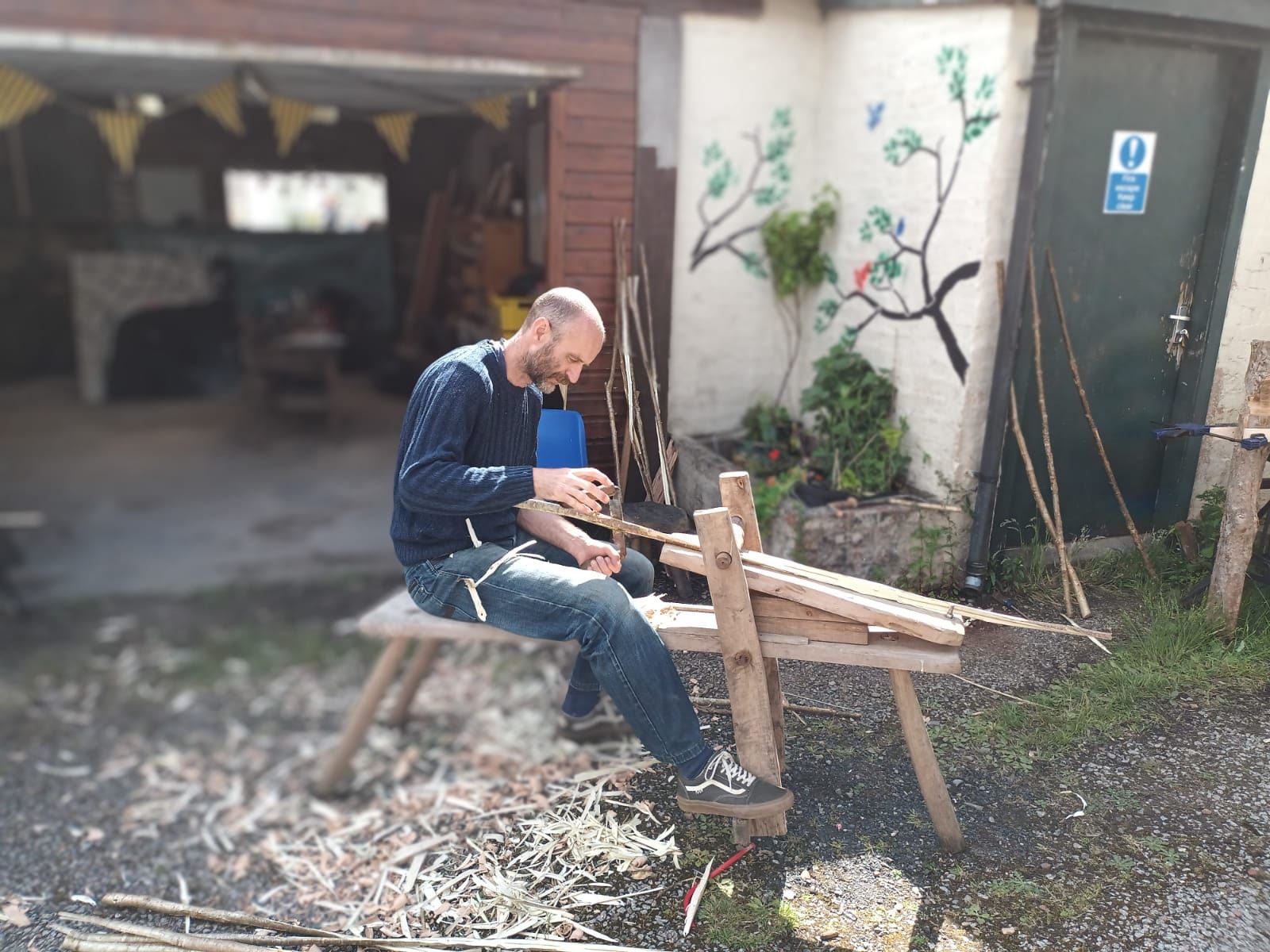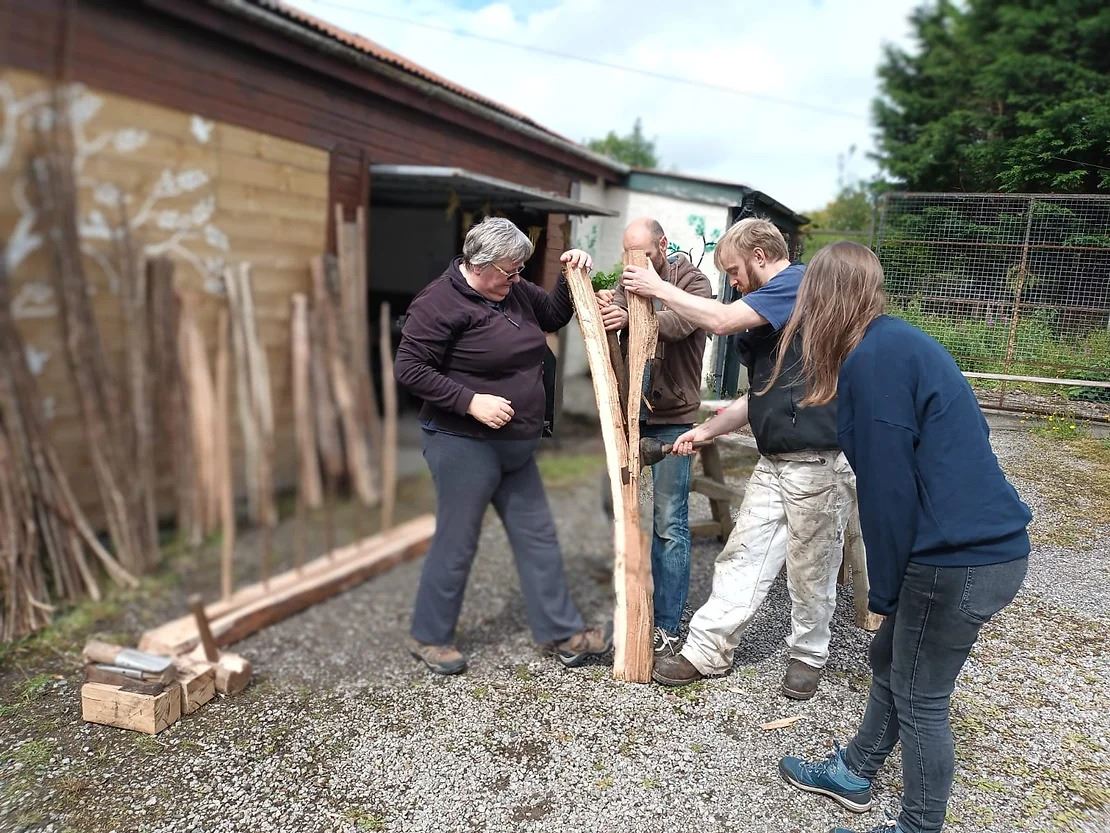 Using traditional skills and materials to engage people with sustainable construction
Traditional skills workshops, facilitated by Argyll based boat builder Ben Neville, provided 40+ young people from Dunoon Grammar School people and 35 members of the local community with practical opportunities to learn joinery skills.
The workshops engaged participants with making prototype parts of a beach hut including a roof, hooks and screening solutions using coppiced hazel.
In addition, the project commissioned local company Sure Shot Film to produce a series of films about West Bay exploring issues including heritage, water quality and climate change.
Each film explores a different topic linked to the project and feature local swimmers, residents and regeneration stakeholders including BE-ST's Tom Warren.
Tom's films articulate the design process and to talk through, step-by-step, how to consider the environmental impact of buildings, materials, location, construction concepts and community need in alignment with the RIBA stages of work.
Planning for climate change
The project engaged with multiple departments of Argyll and Bute Council to develop the idea including the planning department. The planning process is not always considered in small scale projects, but as Tom talks about in the Planning film the point of planning is to open up a conversation about our shared built environment at a local level.
Many of the requirements and processes for building a hut are the same for a much larger buildings, so there is valuable learning from looking at this process through the lens of a simple timber structure.
For Tom, the most important question for building something new is: "is it needed and is it wanted? The most sustainable thing to build is nothing."
The local environment
Making sure the environmental impact of the building is considered is a top priority for the project. According to Tom: "one of the most sustainable things we can do is to consider the existing built environment in a town like Dunoon. There's a lot of facilities that are under underused that are not used in the evenings, they're not used at weekends, and often cases where buildings are empty all the time"
"So when proposing a new building like a beach hut we need to ask: Is there an existing building that could be reused, retrofitted, or repurposed on West Bay?
"There is an underused building at the far West of the bay, but this structure is not where people need it and there is a history of an older Lido building falling in disuse because it was not in a place people wanted to swim.
"There aren't any structures on West Bay in a place that is useful, so it's reasonable to design and build something new."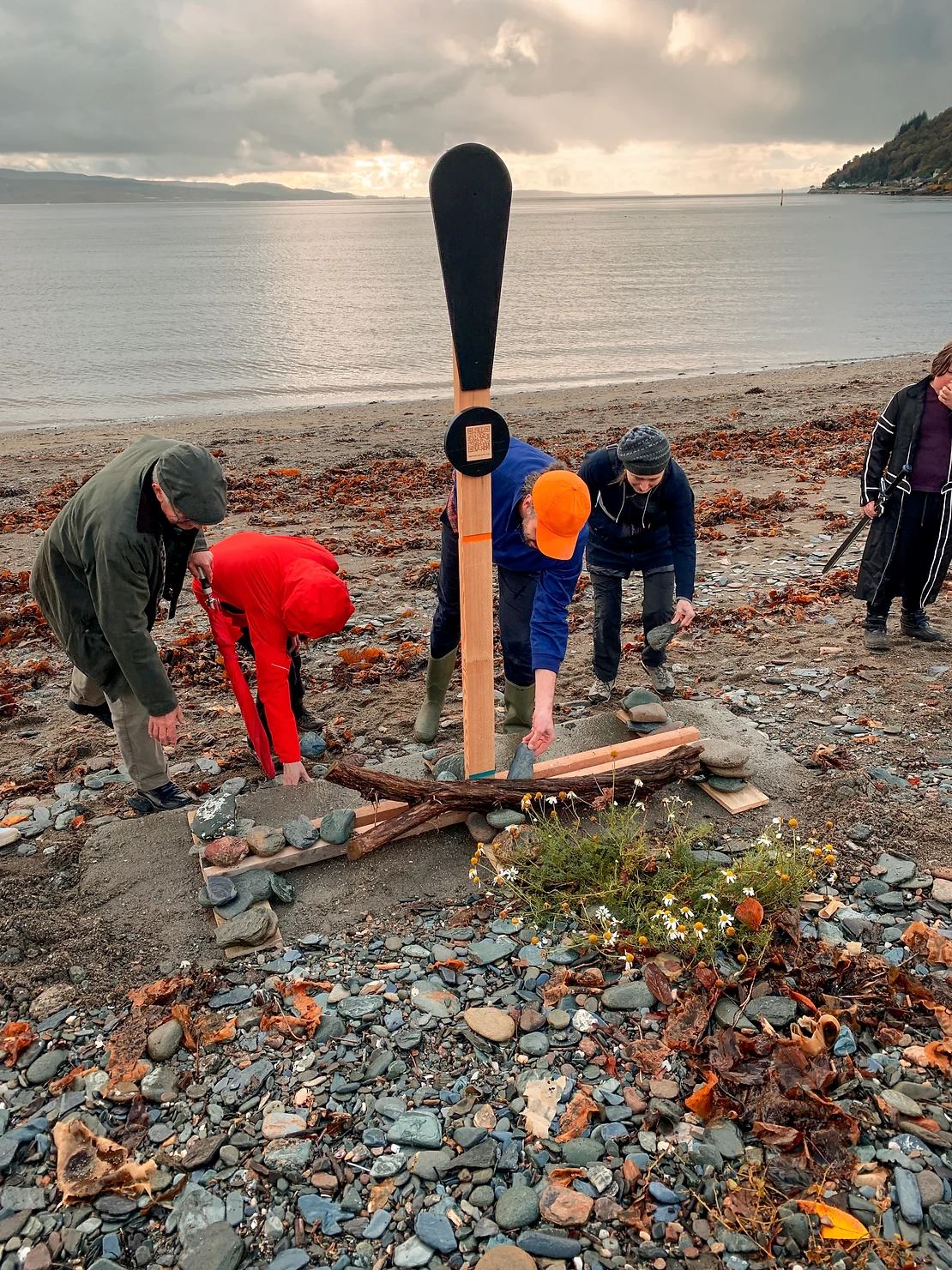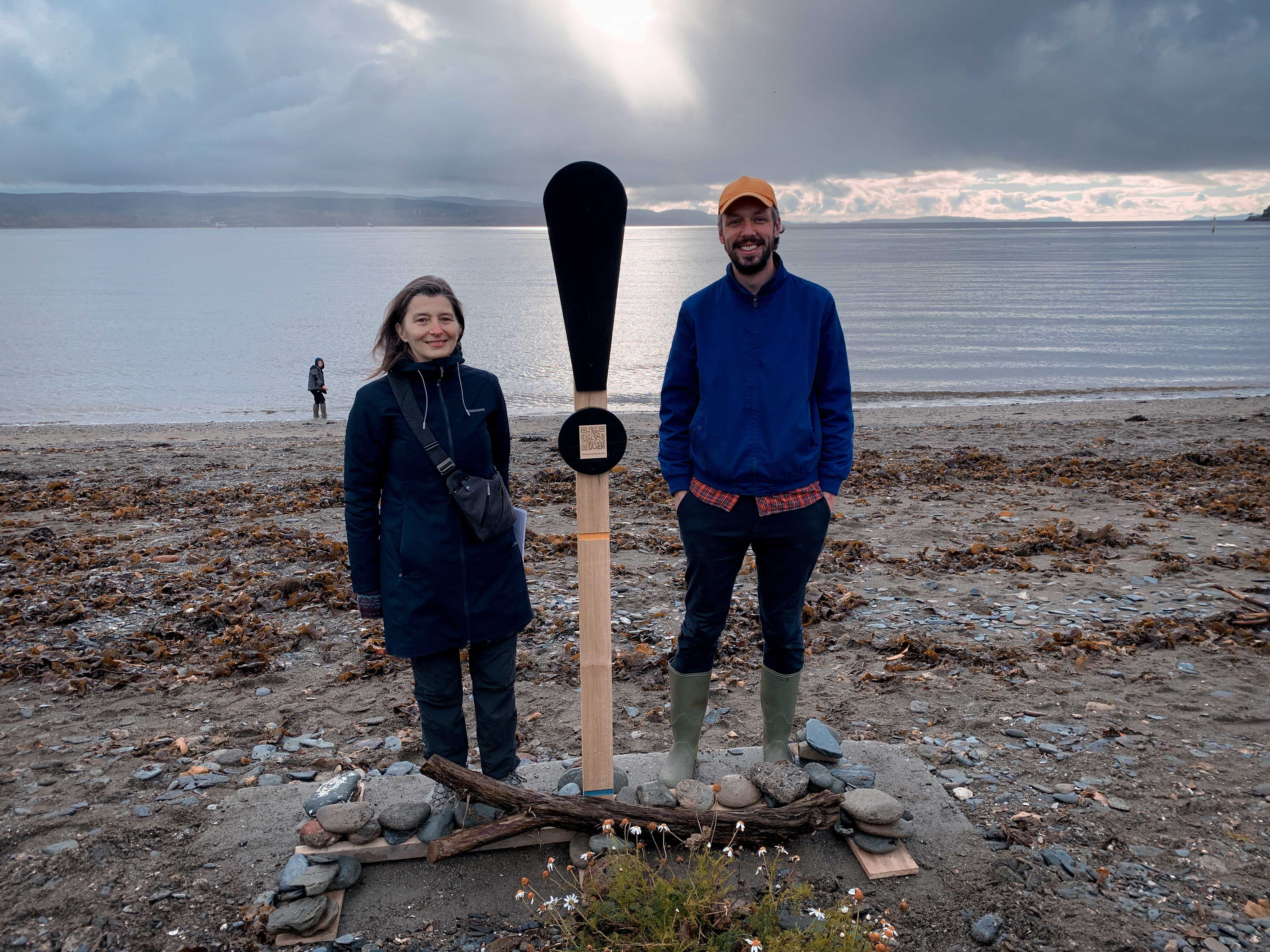 When building this new structure, it is important to consider the ecosystem and habitat that already lives there. The West Bay is home to ecologically important plants and seaweed.
A beach is where the land meets the sea and with so many people living nearby. It is also where the built environment meets a natural one. Buildings can disturb local ecosystems, so planners need to think carefully about the impact a beach hut has on this sensitive marine environment.
Supporting community participation in the planning and design processes is how the project has provided valuable learning opportunities in the community about these considerations.
Using natural heritage to inform the future thinking about protecting our built environment
One of the key goals of the project was to understand how cultural heritage can be used to prompt new conversations about climate change and improve the stewardship of the natural and built environment of the shore. West Bay is an area of high amenity in the town, as well as being a place vulnerable to the effects of flood risk.
The project has created some fascinating insights into the realities of place-based regeneration and how the management of our built and natural environment is being organised at a local level.
For starters planning policy discourages any new structures being put on the shore at West Bay. This is because of the risks posed by sea level rise. This means that a beach hut can no longer be placed on the shingle, but could be located in a different area above the beach.
To naturally protect shingle beaches from coastal erosion and to reduce flood risk, beach biodiversity should be left in place. However, during the course of the project Argyll and Bute Councils Amenities department removed a significant area of shingle at West Bay following complaints about the untidy nature of the bay and concerns about how this would affect the visitor experience of Dunoon. This was done without consultation across other departments of the council and as a consequence these actions caused delays to the beach hut project.
At the time interpretation about the role of beach biodiversity was being prepared for a public exhibition relating to the project.
​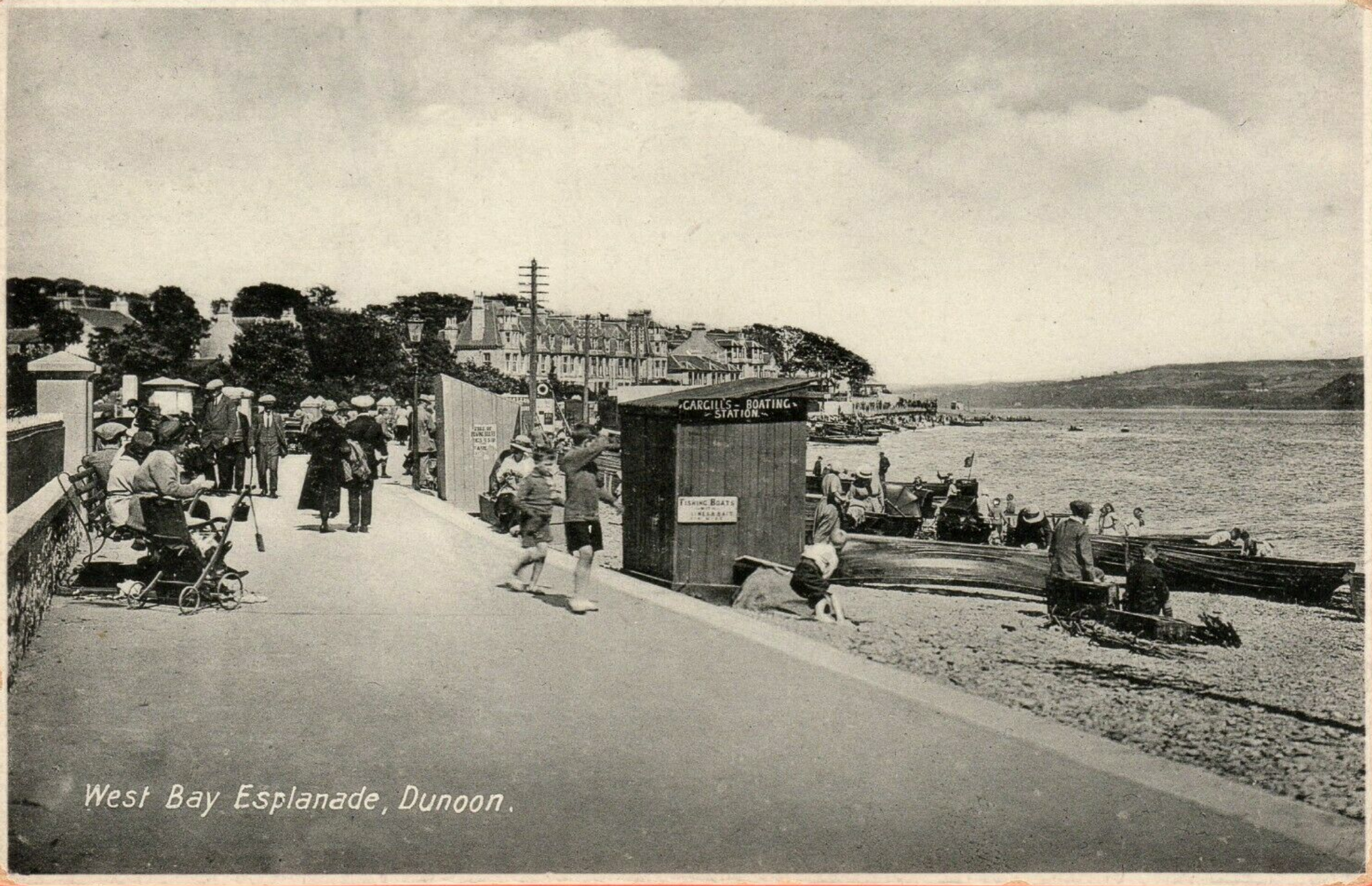 "None of these contradictions in policy and practice will surprise anyone who works in regeneration" says project co-ordinator and Creative Director at Tacit Tacit Hannah Clinch.
"It is really evident to me through doing this work that there is a long way to go to integrate thinking about climate change and adaptation into the practices of local authorities who have responsibility for our shared spaces.
"Place based regeneration requires all stakeholders to come together to share knowledge, work out solutions and maximise places for people and planet."
The beach hut project continues to explore these challenges and share learnings.
An exhibition of the work is scheduled to take place in March 2023. In the meantime small improvements to the built environment are being creatively implemented to encourage further dialogue in the community about changes to the built and natural environment.
For COP27 a broken bench and guttering at a pavilion on West Bay was creatively adapted and fixed to create a new work called "Without rain there wouldn't be rainbows".
Note: the We Are Building a Beach Hut Project is supported by Creative Scotland and the ScottishPower Foundation, made possible by the support of the CHARTS network, Evolve and Heritage Horizons projects. ​Dunoon CARS project, Scottish Towns Partnership and BE-ST.