Robots aren't here to take your jobs - Matthew Paton, insights from Digital Construction Week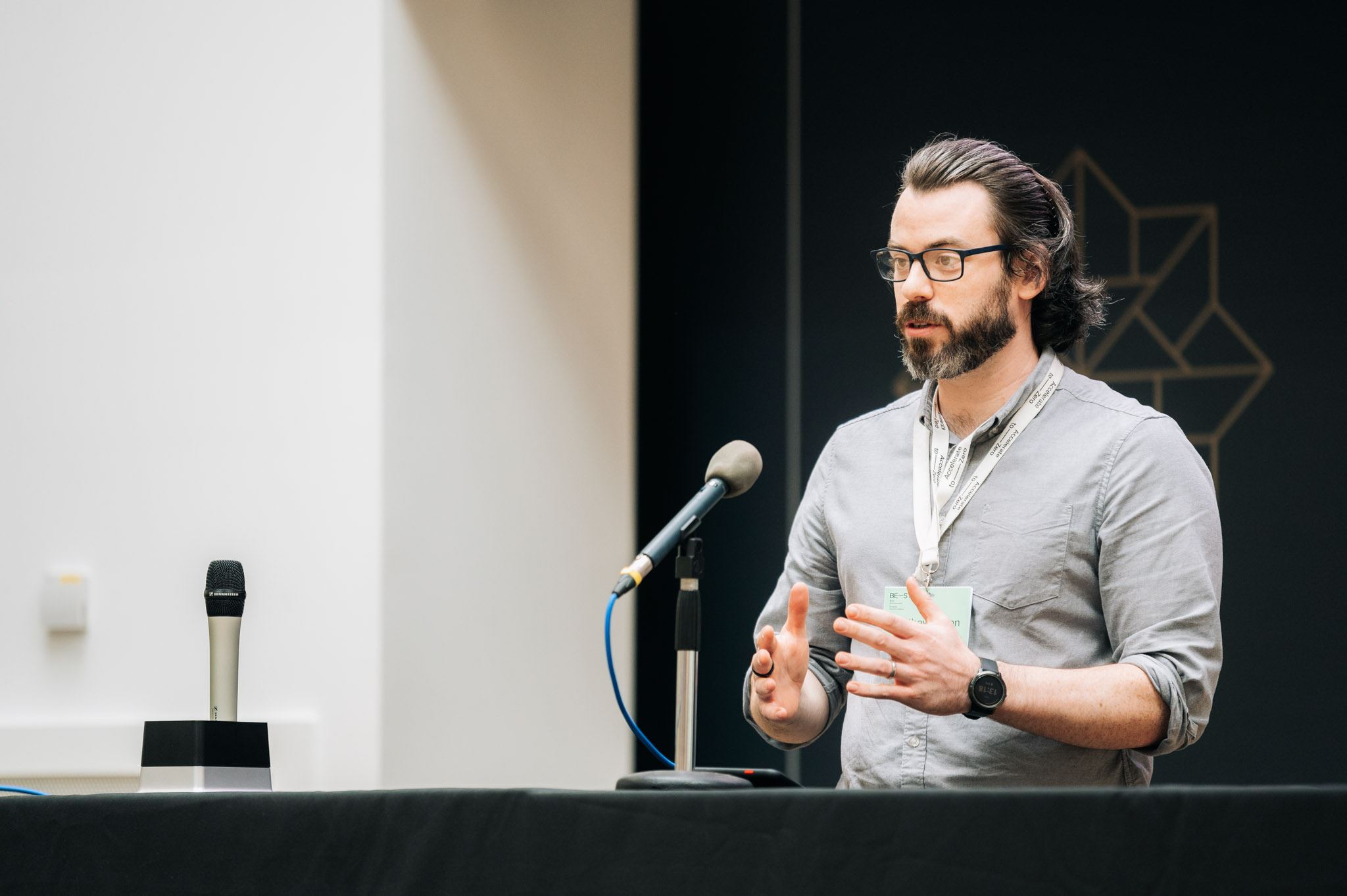 Robots are here but they're not here to take your jobs, according to Matthew Paton, Digital Associate Impact Manager at BE-ST. Robotics are there to enhance people – and do the jobs that no one else wants to.
Read this and more insights from Digital Construction Week where our Digital team shared a stand with the National Robotarium.
The team had the privilege of presenting on the Iinnovation and People & Culture stages on the first and second days of Digital Construction Week, both attracting crowds to hear their thoughts on innovation, culture, people and robotics. Throughout the conference BE-ST, the National Robotarium and partners had a prominent stand near the conference's entrance, garnering significant attention.  
But what gathered the most attention was the robots we brought along with us. People from both construction and robotics backgrounds approached us about how we can connect the dots and work together on the just progression of these technologies in the sector.  
The human side of robots  
In Matthew's talk centred around robotics, his focus was on-site robotics, the humans behind the robots, and the opportunity in addressing the cultural change required in the industry.  
The most common concern around robotic adoption is how introducing high efficiency robots would affect people in construction. But how much of a threat is robotics taking jobs from the current construction workforce? 
Matthew doesn't see robotic bricklayers mainstreaming anytime soon. 
Partners that we work with at BE-ST are seeing greater potential for significant breakthroughs in health and safety applications in robotics, and BE-ST is currently exploring this in a project with SELECT - Scotland's Electrical Trade Association. This means the potential of robotics is in onsite deployment in functions that are too unsafe or undesirable for people to do.  
People will always be involved in construction. I don't think we'll ever see that change.

Matthew Paton

Associate Impact Manager, BE-ST
Matthew says: "We can add value by adding a robot to do the things that people don't want to do rather than just try to replicate tasks that someone already does very well anyway." 
"You can't argue when you make something safer and stop people from dying on site, or when you take away hazardous, dangerous and difficult tasks from them and allow them to do different tasks." 
By addressing safety concerns in onsite environments, robots can benefit people, not detract from them.  
Addressing concerns 
When asked how you can address concerns from people who are worried about robotics and the construction workforce, Matthew says honest conversations are the starting point. 
"Sitting down with them and trying to establish why they have the negative perspectives and then workshopping ideas of how we can get to a collaborative future. You have to invite people to the table to discuss it and we'll all get a lot further and have some new ideas to get perspectives on." 
Industry and robotics – is attitude shifting? 
Compared to previous years at Digital Construction Week, attitude and culture towards robotics is changing in construction. People are more involved. People are asking more specific questions. And most of all, people are approaching and asking to explore how they can collaborate. 
What's the direction of travel for robots? Fixed or onsite? 
Another topic was the future of robotics - are fixed robots still dominating the scene, or is there a shift towards onsite robotics?  
While offsite robotics continue at speed, significant innovation potential also lies in maximizing gains through onsite applications.  
Fixed-location robotics, such as in factories, have already been well established in manufacturing contexts. There is no need to reinvent the wheel and solutions can be adopted directly by construction. However many of our collaborative partners have identified gaps specifically in onsite operations that can be enhanced.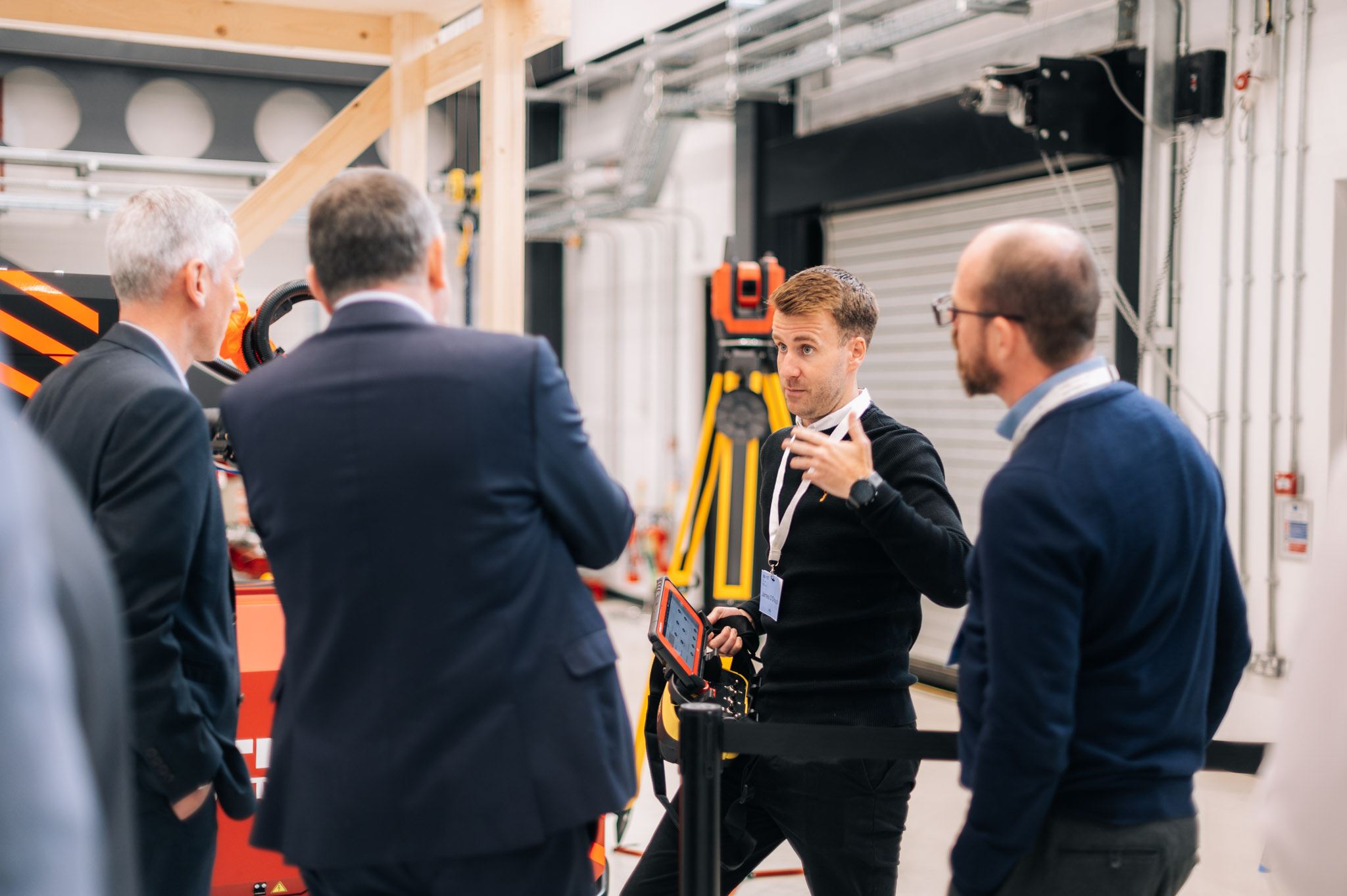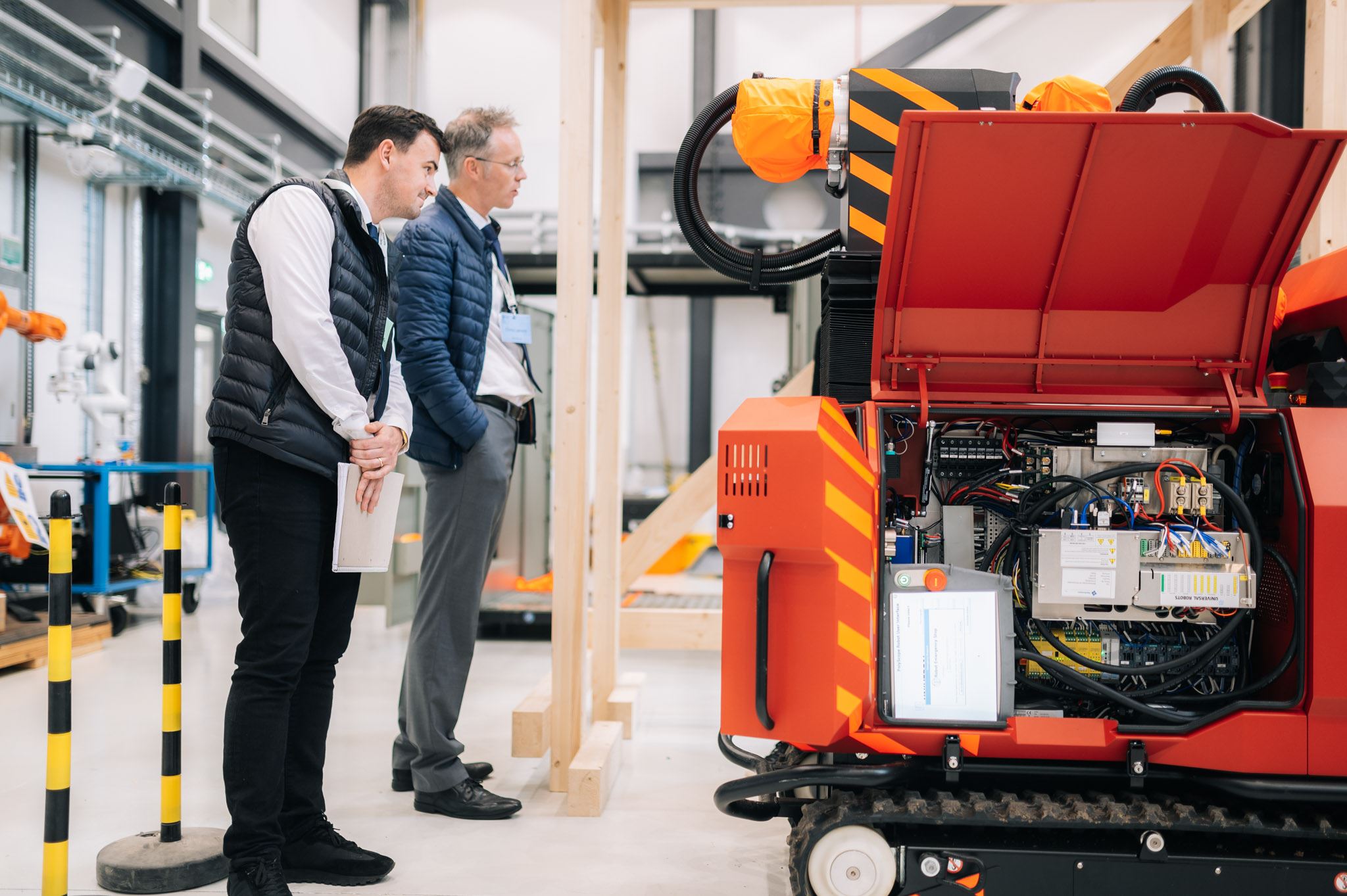 The National Robotarium  
From our perspective, our collaboration with the National Robotarium played a significant role in our success at this event. The partnership provided a platform for exchanging ideas, fostering collaboration, and pushing the boundaries of what is possible in the digital transformation of the built environment.  
Connecting the dots  
 
This collaboration provided an opportunity for different parties working in related areas to connect and collaborate. Many individuals expressed their interest in partnering and leveraging funding to further advance their work in robotics and related fields. This willingness to collaborate and share knowledge was encouraging, as it contributes to the growth and advancement of the industry as a whole, and BE-ST encourages anyone with an interest in this area to get in touch.