Open letter to leaders across Scotland's built environment: Call for bold leadership and brave decisions in 2023
The built environment and construction sector is at a crossroads. While facing significant and complex challenges, its leaders need to find a way to ensure short-term survival and long-term, sustainable growth. In this open letter, Stephen Good, CEO of Built Environment – Smart Transformation, calls on these leaders to see low and zero-carbon solutions as the answer.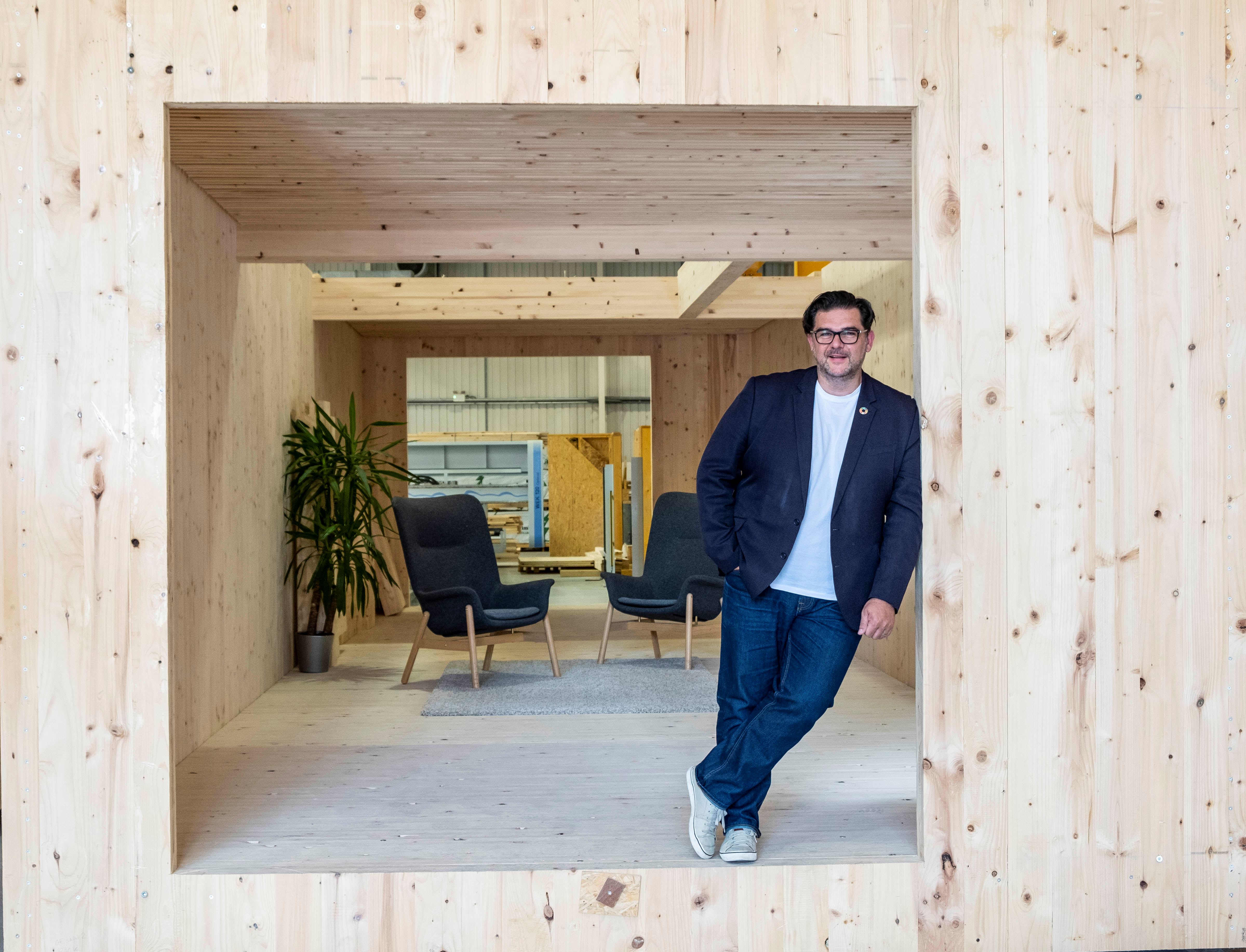 Dear leaders of Scotland's construction and built environment ecosystem, 
As we enter 2023, we stand at a pivotal moment in history. The aftermath of the pandemic and the threat of recession, coupled with rising fuel costs, labour and skills shortages, and the effects of geopolitical pressures on supply chains, make for a volatile and uncertain operating environment. And in the face of these challenges, we have a narrow window of opportunity to make a lasting impact on the future of our industry and our planet. 
This is a tough reality but as leaders, it falls to us to make the brave decisions and demonstrate bold leadership that will allow us to meet our ambitious target of reducing carbon emissions from the built environment by 75% by 2030. This requires a careful strategic balancing act between short-term survival and longer-term, sustainable growth.  
There's no doubt that we're building momentum in this race. Awareness around the zero-carbon goal is high, and the commitment and will to deliver change is growing. But we're running on borrowed time. We're passed the point of early adoption. This is about survival of the fittest. And the businesses that aren't integrating low and zero-carbon approaches across their organisations, are at risk of being left behind.  
Let's remember that decarbonisation and growth need not be mutually exclusive. We have already seen the potential for innovation and adaptation within our sector, even in the face of a global health crisis. By embracing new technologies, processes, and ways of working, we can improve productivity and mitigate the risks associated with change, all while building a more resilient industry. 
The integration of digital tools and systems has driven unprecedented levels of productivity, and the changing demographics of our workforce offer new opportunities for diversity and collaboration. We have the opportunity to position Scotland's built environment as a driving force in the fight against climate change, an industry with both purpose and a compelling vision for the future. 
Collaboration and openness hold the key to finding solutions and creating market opportunities. By working together and sharing knowledge we can build resilience and tap into the resources and expertise of a wider community.  
Ultimately, the transformation of our built environment is about more than just the success of our businesses – it is about creating better places, and a better future for all citizens now, and in future generations. We have a shared responsibility to support humanity in its efforts to avert climate chaos, and to create a more equitable society through the decisions and actions we take over the months ahead. 
It's time for us to seize the opportunity and rise to the challenge of creating a more sustainable, resilient, and purposeful industry. It will not be easy, nothing worthwhile ever is, but by working together and embracing innovation and collaboration, we can build a brighter future for Scotland's construction and built environment ecosystem and the people it serves. 
So, make 2023 the year of taking bold decisions and accelerating change. Chose to act, chose to future proof your business, and do the right thing at the same time. The process will be intense, but opportunity lies in a long-term, sustainable pipeline of work that awaits those brave enough to really embrace transformation.  
Stephen Good 
Chief Executive, BE-ST