Modern methods of construction: tackling the UK's 'wicked' retrofitting challenge
Applying modern methods to retrofit may be the best way for the UK to insulate our homes at scale. Find out more about how as we sit down with Ele George, Energiesprong.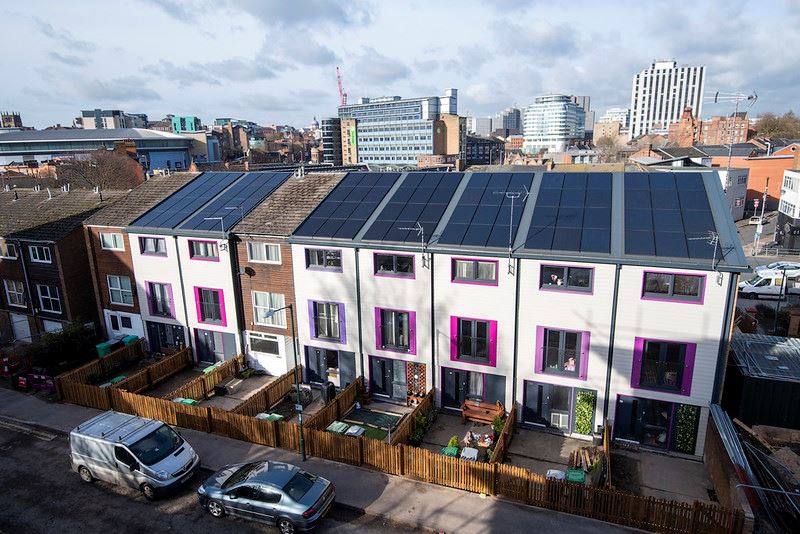 Our housing stock is hitting the headlines for all the wrong reasons. The case of Awaab Ishak, the two-year old who died due to mould in a social housing flat, has shone a much-needed light on the devastating health impact of poor-quality homes.
Related to this, it's increasingly clear that our cold and leaky homes are also worsening already-critical levels of fuel poverty and making it increasingly unlikely we will meet UK climate targets without significant interventions. And with 25 million homes – all needing some form of intervention – it's hard to know where to begin.
Issues like these are known as 'wicked problems' – challenges that have many interdependent factors that are in constant flux and difficult to define, making them seem impossible to solve. They require a deep understanding of the stakeholders involved and an innovative approach provided by design thinking.
And that's why we think modern methods of construction (known as MMC) – and the approaches taken to deliver them by pioneering companies – are offering an opportunity to rise to the task of retrofitting our homes for a healthier, more sustainable future.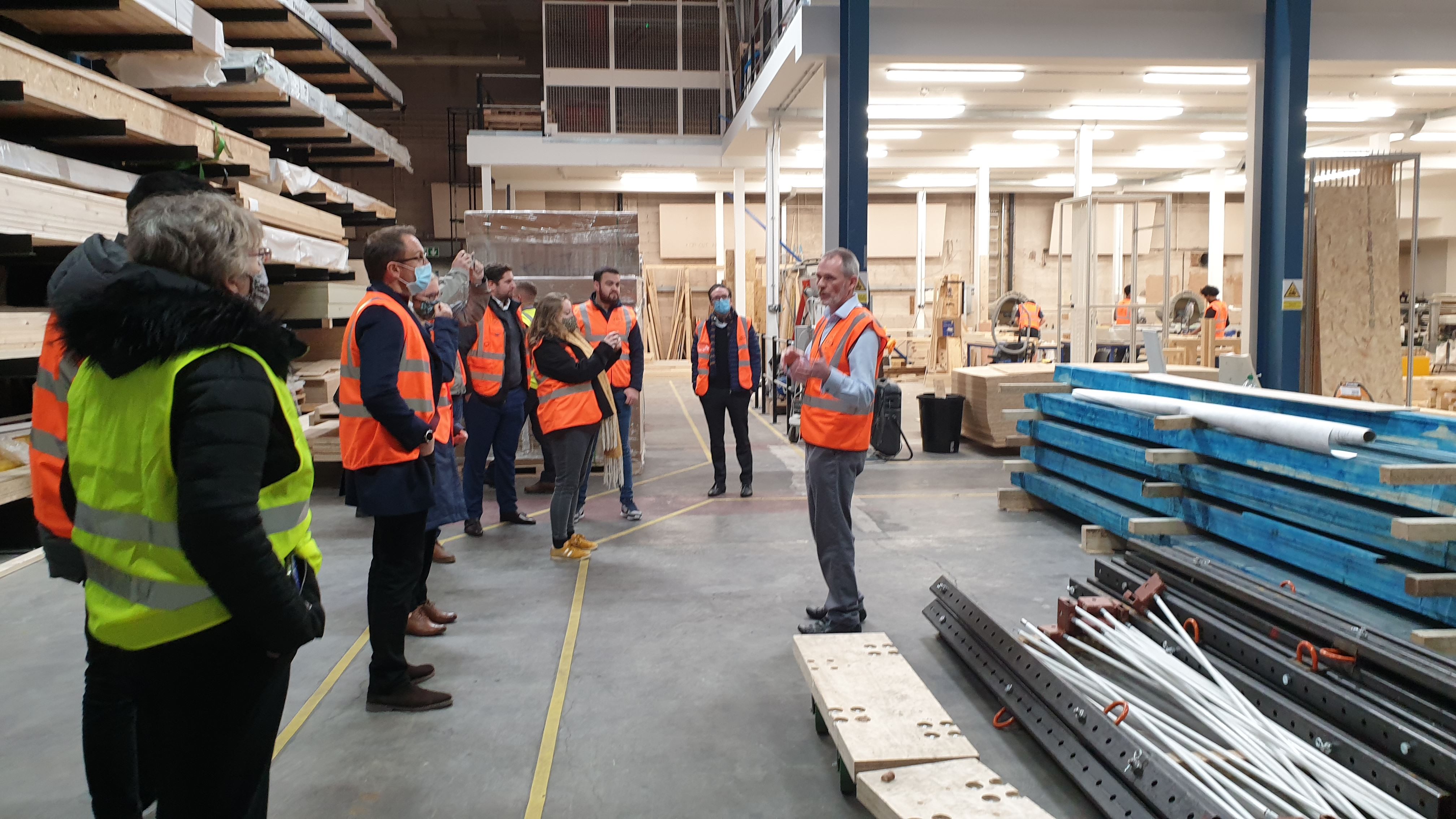 We're calling for modern methods of retrofit
MMC are processes which focus on a mix of offsite construction techniques, such as mass production and factory assembly, and improved onsite efficiencies and digital tech, as alternatives to traditional building. The result? Quicker delivery, reduced labour costs, eliminated unnecessary waste and improved quality.
We at Energiesprong UK know that they are an essential ingredient for scaling up whole house retrofit – industrialising the process and making it easier to deliver at volume, at reduced cost and at the high level of thermal performance required.
Since starting to deliver Energiesprong retrofits in the UK six years ago, Melius Homes - one of the solution providers and pre-fabricated panel manufacturers - has achieved significant productivity and performance gains in its factory with a typical installation period reduced by 60% and cost reduction of ~45%.
That's why a move towards MMC is at the heart of one of our current projects – the Mayor of London's Retrofit Accelerator-Homes Innovation Partnership. Bringing together nine social housing providers and four UK building firms, along with a network of suppliers, are working together to stimulate a new market for whole house retrofit and reduce costs.
Creating a human-centred, performance-led approach to retrofit
Through our engagement with the companies delivering MMC, we've noticed that they often adopt a 'systems thinking' approach to manage the complex interdependencies of wicked problems – including taking account of the human factors in creating better buildings.
The MMC definition framework has been helpful for designers, clients, advisors, lenders and investors, warranty providers, building insurers and valuers to all build a common understanding of the different forms of MMC, ranging from those mostly constructed offsite right through to interventions taking place onsite.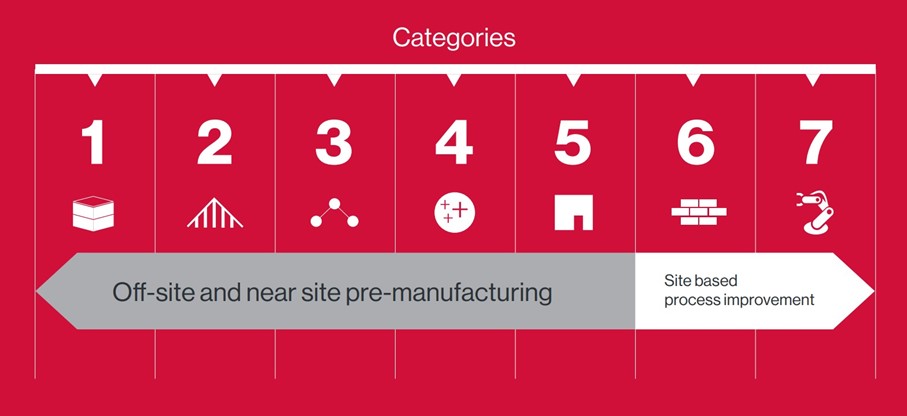 However, market development of MMC in the retrofit sector should ideally exploit these various categories in combination, or in hybrid, to optimise solutions – offering a human-centred, data-led approach to upgrading housing.
In line with a 'systems thinking' methodology, a successful MMC approach addresses multiple problems at once. We saw this in action on our recent study trip to the Netherlands, where MEP pod manufacturer Factory Zero has taken manufacturing methods from the automotive industry – a Japanese technique from Toyota: Kanban.
The system takes its name from the cards that track production within a factory but is essentially a visual technique using a 'just-in-time' manufacturing process. Factory Zero assembles a kit of parts - like bespoke pipe lengths, battery storage, hot water tanks and MVHR units - producing a high-quality 'plug-and-play' pod that can be installed in 1 day. This means less time onsite for the installer as well as less disruption and stress for the owner or tenant.
Creating a smart approach with digitalisation
Industrialising retrofit means – as well as speeding up the delivery – investing in digitalisation to offer long-term, user-centred, performance-focused solutions.
The nearly 3000 units produced by Factory Zero so far are also all remotely monitored to check and enhance performance based on user behaviour. This is a truly 'Smart' approach – which is different from automated because humans are part of the control system with an emphasis on comfort and wellbeing.
Integrating data capture capability into our MMC is crucial and again requires combining the MMC categories to achieve the best outcome. From how the homes are performing to their impact on tenants' health and happiness, how can we know if there is a successful outcome if we don't measure it?
This is also at the heart of the Energiesprong approach, with the contractor (Solution Provider) signing a performance guarantee - ensuring that the in-use energy use and generation are in line with the approved design.
What needs to happen next?
The offsite retrofit market is still quite immature and we need more manufacturers and designers to join in and help accelerate the delivery of market-ready products. 
Taking the work away from onsite is only part of the answer. The design and delivery itself must move to a 'Design for Manufacture and Assembly process'. DfMA focuses on ease of manufacture and efficiency of assembly, in the minimum time and at a lower cost. To clarify the terminology, DfMA is a design discipline whereas MMC is a group of technical approaches, so DFMA drives value from adopting MMC and Offsite.
I'd argue that we need to add a P – for Platforms. The idea of using platforms in construction is starting to be explored, especially since Construction Innovation Hub's recent publication of the Product Platform Rulebook, but the benefits will only be exploited if we are deploying these ideas at scale.
Product platforms comprise standardised and interoperable components and assemblies. Often referred to as 'a kit of parts', platforms for construction also encompass associated production processes, and take account of the accompanying  knowledge, people and relationships needed to deliver them. A product platform provides a stable core which is configured and combined with complementary components, the peripherals, via defined interfaces (or connectors) to suit a particular project. A product platform also includes the tools and equipment required for assembly.
One recent example I saw in the Netherlands was a regeneration scheme of whole house retrofitted homes alongside new homes. The panels were from the same manufacturer for both, using common components.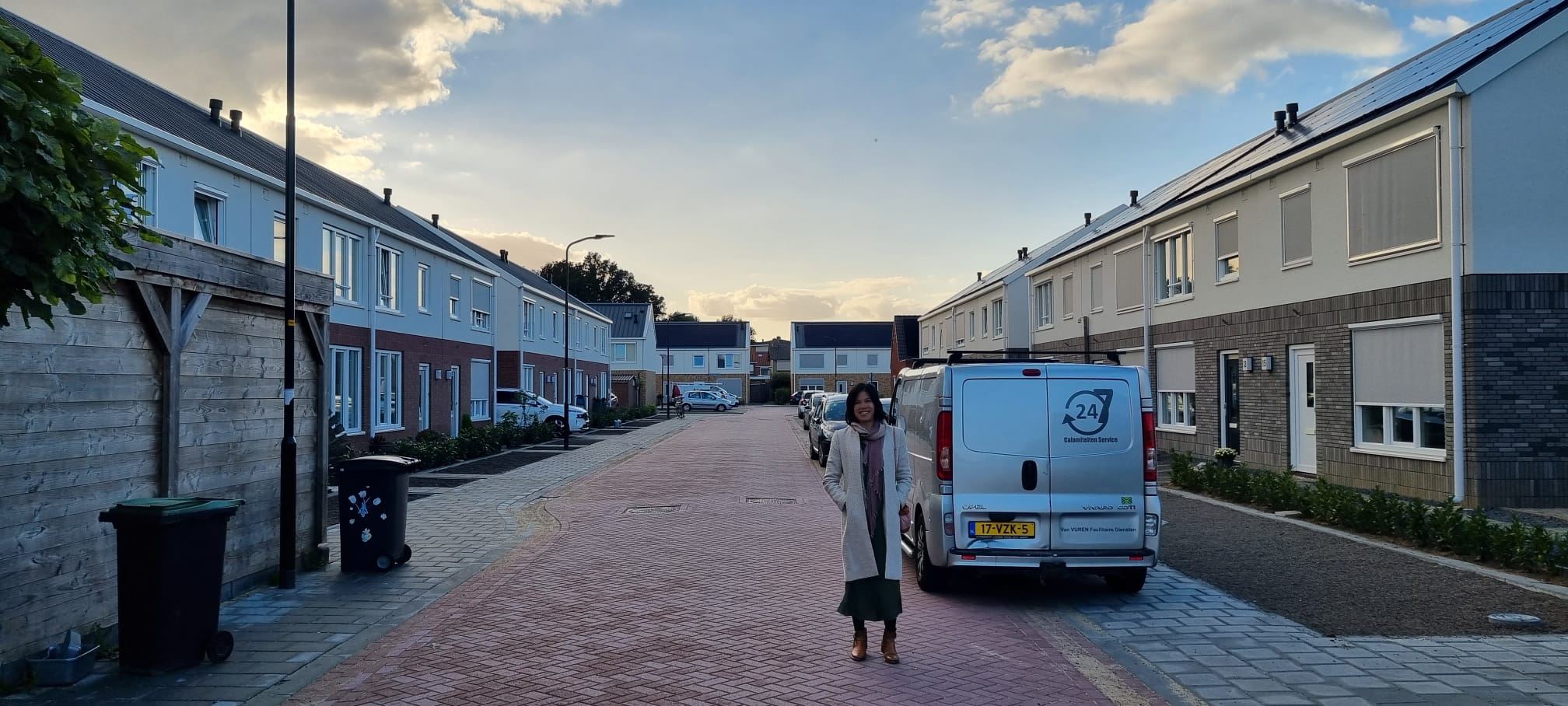 Putting people at the heart of the retrofit revolution
One of my colleagues refers to residents as the ultimate indicator of a retrofit's success.
There's a lot of hope that this is the future – a construction industry that uses integrated digital and physical platforms intertwined with an understanding of human behaviours to tackle the big challenges we face.
It's an easy assumption that data will play a much bigger part in delivering schemes. But we can't simply predict that this will be the case - we must actively choose this future by placing positive social and environmental outcomes at the heart of our decision-making when it comes to new methods and new technologies.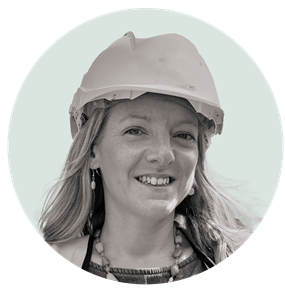 Written by Ele George,
Collaboration Hub Manager, Energiesprong
Find out more about Energiesprong UK: energiesprong.uk