Low-Carbon Technologies: Reducing Energy Bills and Increasing Property Value
A new report by WWF and ScottishPower finds that installing low-carbon technologies and energy efficiency measures can enhance property value, while at the same time slashing carbon emissions and energy bills.
Hear more below from Leanne Atkinson, Climate Policy Advisor at WWF on the economic benefits that low-carbon technologies can bring.
Better Homes, Cooler Planet explores how the right combination of low-carbon technologies, including heat pumps, solar panels, batteries, electric vehicle charging points, and energy efficiency upgrades can reduce energy bills by up to £1,878 per year, raise property value by around an average of £10,000 and cut carbon emissions by over 95%[1]. These findings support previous research from RAP[2] and Carbon Brief[3], which demonstrate that low-carbon technologies and energy efficiency measures can lead to noticeable savings.
The research into property value is the largest analysis of its kind to date, examining over five million house sales in England and Wales[4]. It shows that air-source heat pumps have the potential to increase property value by £8,000 - £10,000, electric vehicle charging points by £5,400 - £7,400, and solar panels by £1,350 - £5,400[5]. It also complements research from Savills which shows that homeowners are becoming increasingly interested in, and willing to pay more for, low-carbon technologies and energy efficient homes[6].
The running cost modelling demonstrates that low-carbon technologies can play a major role in reducing energy bills, which is significant considering the current cost-of-living crisis[7]. Solar panels can deliver savings of up to £586 per year, which increases to £713 per year if the household also has battery storage[8]. Upgrading insulation in the least energy efficient homes and installing a heat pump, meanwhile, can reduce energy costs by over 35%, in some cases[9].
When it comes to cars, driving a mile in an electric vehicle is around half the cost of doing so in a petrol or diesel car, resulting in savings of £200-£570 per year, depending on the EV in question and charge time[10].
Better Homes, Cooler Planet has been released at a time when people are looking for ways to cut their energy bills, which could reach £3,600 per year[11] this winter, and provides evidence that low-carbon technologies can help to tackle the climate crisis and the cost-of-living crisis simultaneously.
Nevertheless, it can be expensive to install energy efficiency measures and low-carbon technologies. The report therefore contains a series of recommendations to Governments which could help to reduce the purchase cost of these technologies and increase the support available to consumers.
These recommendations include scaling up grants for low-carbon heating systems, increasing support for low-income households and rebalancing the policy costs placed on energy bills, to make electricity more competitive against natural gas. Looking further ahead, we welcome proposals by the Scottish Government to introduce Minimum Energy Efficiency Standards for all homes from 2025 – a vital step in building demand for home energy upgrades.
It is vital to promote high standards and training within the installation supply chain, ensure that the necessary training is offered to industry employees and that installers comply with recognised accreditation schemes. This will be key to ensuring public trust, building demand for low-carbon technologies and delivering net zero.
The UK has some of the oldest and draughtiest homes in Europe, accounting for around 15% of the nation's carbon emissions[12]. Upgrading to a low-carbon home has the potential to reduce carbon emissions by 91 tonnes over the lifetime of the technologies, which is the equivalent of taking 42 cars off the road. Insulating and decarbonising our homes is therefore crucial to slashing energy bills and reaching net zero, helping protect both our planet and our pockets.
[1] Findings on p.17 of report.
[2] https://www.raponline.org/wp-content/uploads/2022/02/Heat-pump-running-costs-v271.pdf
[3] Analysis: Cutting the 'green crap' has added £2.5bn to UK energy bills - Carbon Brief
[4] Postcode-level house price datasets for Scotland and Northern Ireland were not available on an aggregated basis, meaning that the hedonic regression analysis could not be performed for these two nations. While the Scottish housing market has somewhat different processes and rules to those in England and Wales, the increase in property value derived from installation of LCTs is expected to be broadly similar.
[5] For a property with a heat pump, this equates to an additional 1.7% - 3.0% on the value of the average home. For a property with an electric vehicle charging point, this is an additional 2.0% - 2.75%, and 0.5% - 2.0% for a property with solar panels. Findings on p.17 of report.
[6] Savills UK | Buyers paying significantly more for homes with low-carbon technology, as energy prices rise
[7] The modelling assumes that a household was on a Standard Variable Tariff set at the level of the Default Tariff Cap for the period beginning April 2022. The results for all technologies will be subject to change when the price cap level is updated at the beginning of October.
[8] Findings on p.38 of report.
[9] Findings on p.30 of report.
[10] Findings on p.34 of report.
[11] Price cap to remain significantly above £3,000 a year until at least 2024 - Cornwall Insight (cornwall-insight.com)
[12] UK homes unfit for the challenges of climate change, CCC says - Climate Change Committee (theccc.org.uk)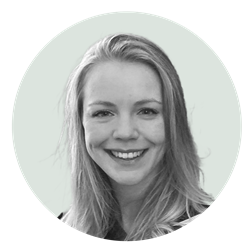 Written by Leanne Atkinson, Policy Advisor (Climate) WWF-UK