A farewell to our Impact Director Lucy Black
After almost six years supporting innovation and transformation across the built environment, we're sad to be saying goodbye to our Impact Director Lucy Black. Lucy will continue CSIC's mission of accelerating the built environment's transition to zero carbon, as she's joining a Scottish start-up that manufactures innovative construction products.
Bringing her wealth of experience in innovation support and economic development to CSIC in 2016, Lucy has for the past five plus years been instrumental in supporting the growth of the team and helping shape CSIC into the impact focused, collaborative organisation it is today.
Lucy joined as a Senior Business Relationship Manager and as the organisation grew, so did her role, becoming Director of Innovation and Engagement and, most recently, Impact Director. In these roles, Lucy has supported CSIC through much of our Phase 1 programme, the £11 million refunding process for our current Phase 2 programme, our i-Con initiative supporting the sector during the Coronavirus pandemic, and contributed to the delivery of over 440 industry and academic collaborative innovation projects, that have delivered outputs including a range of new products and systems to market, the safeguarding and creation of high value green jobs, and achieved significant economic, social, and environmental impact. Lucy also played a critical role as a valued member of the CSIC team that delivered CSIC's flagship COP26 programme recently – BE@COP26.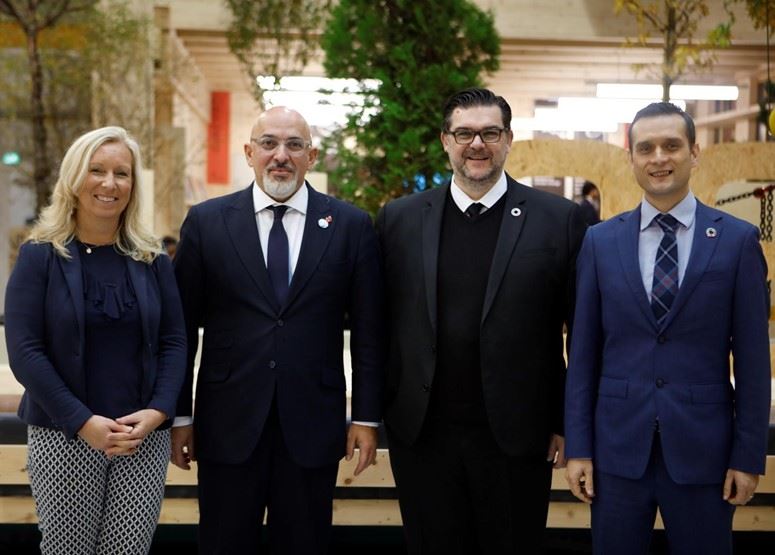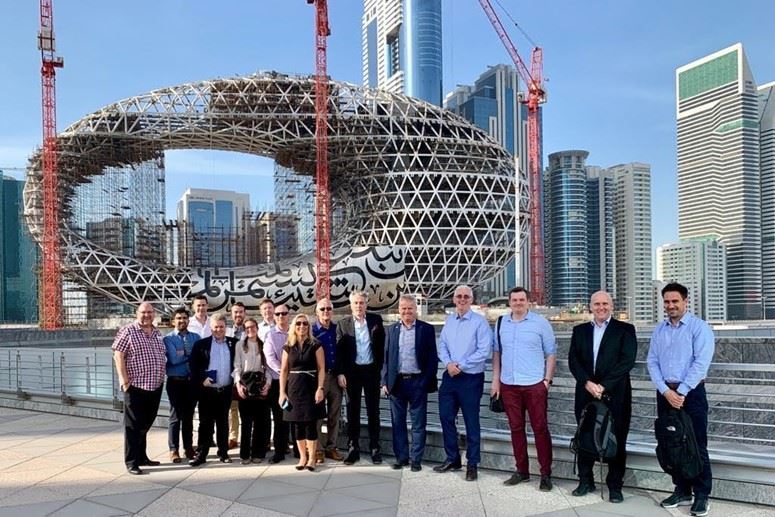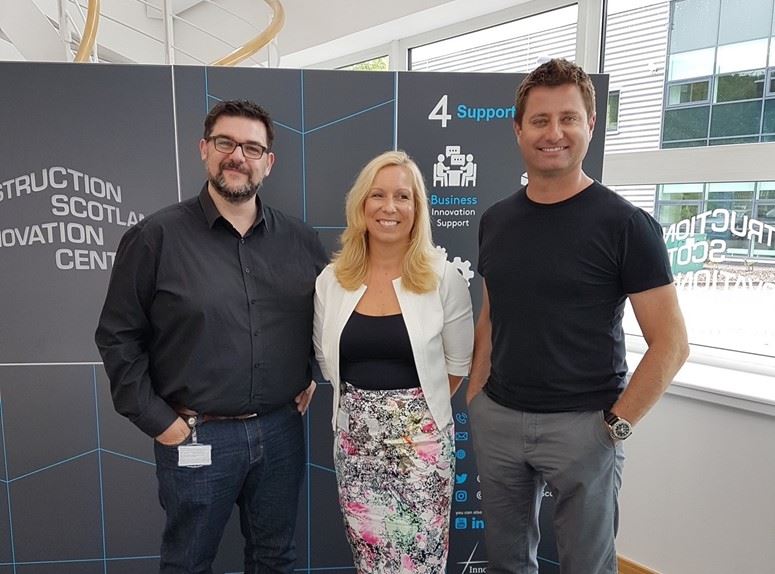 Throughout her career, Lucy has focused on helping large and small companies turn their R&D and innovation ideas into viable, commercial solutions for marketshere in Scotland, and internationally. She will continue this valuable work at Kenoteq – a business CSIC has supported for a number of years, who are launching K-briq, the world's first brick made from 90% recycled construction waste. Lucy will be leading business development as the product moves into full commercialisation.
I have loved working at Construction Scotland Innovation Centre over the past five plus years, supporting the Innovation, Engagement and Impact teams and working with our wealth of stakeholders across industry, government, academia and the public sector. It has been a privilege to be part of such a dynamic and, itself, innovative organisation with a fantastic and supportive team and clients whom I will certainly miss. Sustainability has become one of the most important issues in the sector over my time at CSIC, so I am excited to be continuing my journey within the construction sector, creating a sustainable future within Kenoteq.

Lucy Black

Impact Director
CSIC wouldn't be the organisation it is today without Lucy's passion and enthusiasm for driving innovation and change. She joined a small team of 8 of us in 2016 and has helped to grow CSIC into the mission focused, collaborative, impactful organisation of over 30 team members it is today. Lucy's commitment to supercharging innovation across the built environment has been inspiring, and her energy and brightness will be sorely missed across the team. She should be rightly proud of the contribution she's made to help build our amazing team that supports amazing businesses, do amazing things, and we're looking forward to seeing her do more of that in her role at Kenoteq.

Stephen Good

Chief Executive