10 impactful women in construction | International Women's Day
Women make up 12.5% of the construction sector. They also make a massive impact on it. From creating new sustainable inventions to leading the regeneration of cities, these 10 leaders in construction have been disrupting the status quo for decades to help change the shape of our future built world.
Ulla-Britt Krämer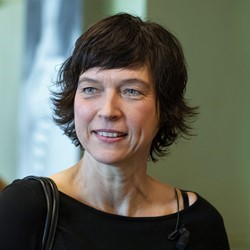 Ulla-Britt is the brains and founder behind the innovative INDU-ZEROInterreg NSR project, which is developing a Blueprint for an innovative factory that will be able to produce 15,000 renovation packages per year for half of the current price.
Ulla-Britt said: "In order to make a real impact in whatever you do, I think a specific goal, a positive attitude and some naivety are key ingredients for success. When 3 parties came to my desk 4 years ago saying, that the construction sector is too slow, produces too few products which also were too expensive and that the solution they saw was an automated Smart Renovation factory, I found this a marvellous idea to contribute to with my expertise. Being a Swedish/German engineer, working for a Dutch regional government I wasn't limited by previous experiences within the building sector.
I saw a chance to approach this theme integrally, by integrating the whole renovation process in this idea from measuring the house, over the production to the on-site mounting of the panels. By doing so and putting an international consortium together the INDU-ZERO Interreg NSR project was born.
My own goal is to get everybody as excited about the project results as I am, but further on that everybody can experience that by working together, also internationally, not being stopped by thinking that it is not possible but being open for possibilities, we truly can make a change."
Tricia Hill
Tricia Hill is Development and Regeneration Manager at the City of Edinburgh Council. She was also senior project manager responsible for the successful Meadowbank brief. Tricia was appointed over 15 years to establish a new build programme – Edinburgh's flagship programme under which they started building new council houses for the first time in decades – and has gone on to lead the City of Edinburgh Council's whole housing development programme.
Tricia said: "My career in development began in my late twenties when I was charged with setting up (from scratch) a house building programme on behalf of the City of Edinburgh Council.  Asset management, development and construction were (and arguably still are) a male dominated profession. I was invigorated by the challenge of working across colleagues and advisors to break the mould of delivery both in approach and in gender. From three projects the programme has grown to one of the largest mixed tenure programmes in the country and my own career has allowed me to move into the housing association sector and then back to a local authority to head up a large team and I think proof that there is a place for all genders in this space."
Saffron Grant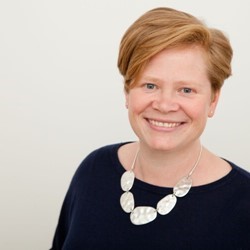 Saffron Grant is proud to chair the construction industry Future Skills Groups and the Upskilling/ Reskilling work stream of the Skills Development Scotland cross-sector Digital Economy Skills Group. She also leads the CITB funded Digital Transformation Through Leaders project and sits on the construction industry Digital Strategy Steering Group.
"I chose to do a degree in Civil Engineering because I liked the idea of solving practical problems and also being outdoors rather than stuck at a desk. I've been in the industry for nearly 25 years now and in my early career I worked for local authority, designers and contractors. About 15 years ago I decided to set up my own business so I could have more control over my working hours, but soon realised that building my own business would allow me greater freedom and autonomy to make a positive impact on the problems I could see in the industry. My business quickly became about helping site engineers to achieve their full potential, and that has evolved further into supporting individuals and businesses and contributing to industry groups and committees, in particular in the domains of skills and digital adoption."
Dr Mila Duncheva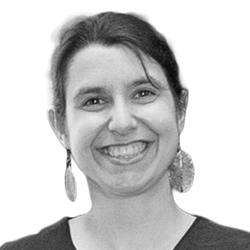 Mila Duncheva is the Business Development Manager of the UK & Ireland within Stora Enso Wood Products, focusing on mass timber solutions after 6 years' experience in timber Modern Methods of Construction (MMC). Dr Duncheva is a board member of the Construction Scotland Innovation Centre Governance Board and of the Scottish Leadership Forum Executive Group, chaired by Minister Ivan McKee, and she represents the Built Environment Change Makers hosted by CSIC at both boards. Mila has been working with CSIC since before the launch of our Innovation Factory and she has pivotally contributed to MMC projects such as Offsite Solutions Scotland and Offsite Ready. 
"All my career choices have been driven by a need to create a more sustainable built environment. After 15 offsite construction factories in 8 countries, 87 days onsite and analysed conversations with 114 people I became Dr Duncheva Chartered Construction Manager. I analysed the productivity of the tallest timber building in Scotland, built using Stora Enso Cross Laminated Timber, and later was the lead scientific advisor on a commission by the UK Government Department for Levelling Up Housing and Communities on MMC safety and insurance risks. Within Stora Enso I now grow the UK mass timber market to decrease the carbon and increase the productivity of the construction industry, and volunteer as chair of the Built Environment Change Makers to advocate for a more sustainable and equal built environment."
Keira Proctor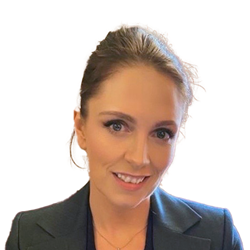 Keira has worked for Proctor Group as Managing Director over the last decade proving herself to be an admirable leader in this space.
"Transitioning into my role as Managing Director in 2012, following my father's retirement, I instigated change within the company while retaining the heritage and brand that I am so proud of. There have been many external factors (Brexit, the pandemic, supply chain shortages) which have impacted the building industry and how we work, and it has been thanks to our employees for their continued hard work, adaptability and dedication that has grown our company into the success we have today. By supporting staff with the transition to new hybrid working routines due to the pandemic, having a dedicated programme to support well-being and mental health during the recent lockdown, I believe we are building a strong team to overcome any challenges that may lie ahead."
Jennifer Phin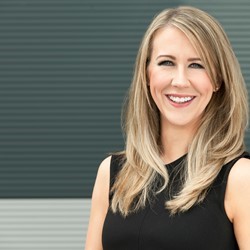 After a career in advertising, Jennifer joined A.C Whyte to follow in her father's footsteps and utilise her previous skills and knowledge to direct the business through her role as Managing Director.
Jennifer said: "Construction has always been part of my life, I remember as a young girl visiting sites with my dad and at various points throughout my career I have found myself being drawn back to it. However, it wasn't until I joined the industry full time in 2011 that I gained a deeper appreciation of what it had to offer. When you're working on improving peoples' homes it can have a huge impact socially and on the residents themselves. I love the positive, tangible outcomes that can be delivered through construction projects, and with the drive to net zero, it's a very exciting industry to be a part of."
Jeanette MacIntyre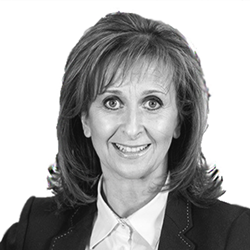 As a committed entrepreneur and founder of one of the most technologically adept glass solutions businesses in Scotland's construction sector, Jeanette MacIntyre has experienced everything from starting up and running a small interior design consultancy partnership to founding and leading one of Scotland's largest all trades interior fitting out companies and more recently undertaking the management buy-out of the company she now leads which has become the preferred partner of some of the UK's largest construction companies.
With a strong belief that the paucity of women-led businesses and female entrepreneurs in Scotland lies squarely in the overriding perception that they are not going to be taken seriously, Jeanette concedes that this perception can also rest with women themselves.
Jeanette said: "Despite some phenomenal success stories in challenging sectors, women are still reluctant to actively promote their achievements therefore there are still too few female role models especially in sectors like construction. Until this is addressed in the way we present career options and current success stories to school and university leavers, I believe our economy will fail to benefit from the full potential of our budding talent pool.  It is also pivotal to the procurement, design, construction and sustainability of our future built environment that the entire process is informed by organisations with management teams which reflect the inclusive society they are building for."
Gabriela Medero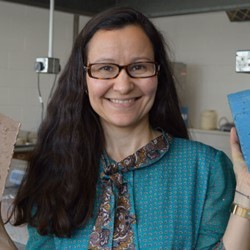 Prof Gabi Medero is a Professor in Geotechnical and Geoenvironmental Engineering at Heriot-Watt University and Hydro Nation Chair Research Leader Fellow working on eliminating carbon emissions from infrastructure. She is a civil engineer and has been researching for over 15 years the development of innovative building materials made from recycled waste. Gabi is the inventor of the K-Briq and her research has led to the spinout company Kenoteq being formed. The K-Briq is a construction brick made of over 90% recycled waste and less than 10% of embodied carbon in comparison with fired clay bricks.
Gabriela said: "I incorporate in all aspects of my work a drive to develop sustainable, circular and resource efficient solutions for construction that will help us to meet our net zero targets."
Alison Watson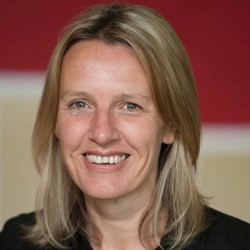 Alison Watson is a former land surveyor and the founder and chief executive of social business Class of Your Own.
Speaking on how she found the construction industry, Alison said: "My dad was a stonemason, but we never talked about his job. He passed away when I was 13. I never really knew what he did. When my mum remarried, my stepdad was 'Technical Director of the Sheffield Works Department'. It sounded very grand, but we didn't talk about that either.  Why, with two construction dads in my young life, did it take a nightclub rendezvous in my 20s to spark a love interest that has endured (that is, with the construction industry!)? 
Why was I never told when I was young? Simple. A lack of understanding, both at home and at school, of what the industry is and what it can offer girls. So, on International Women's Day, and every day, my mission continues to 'educate the future of construction'. The "what did you do in school today?" teatime conversation has never been so exciting."
All the women at CSIC
Women have been impacting the built environment through their work at CSIC since its beginnings.
Not all of the team could make it for the photo but we would like to extend a special thanks to all the women at CSIC who are impacting the sector in more ways than can be said in this article: Anne-Mari Gillespie, Caitriona Jordan, Fiona MacDonald, Emma Church, Danielle Miller, Grace Crossan, Helen Maguire, Janette Hazlett, Jennifer Smart, Kaye Keenan, Kirsty Duncan, Lisa Deane, Lorna Kyle, Lorraine Wood, Lynsey Brydson, Nicola Davidson, Nicola Young, and Sarah Buchanan.
---
But the story doesn't end there. There are women across the world disrupting, inspiring and innovating the sector.
We want young women and girls looking towards construction to know the sector needs them. Help us make women in construction the norm, not the exception, by sharing your own examples of impactful women in construction with us on Twitter, or by sharing this article to inspire others.