Conference Room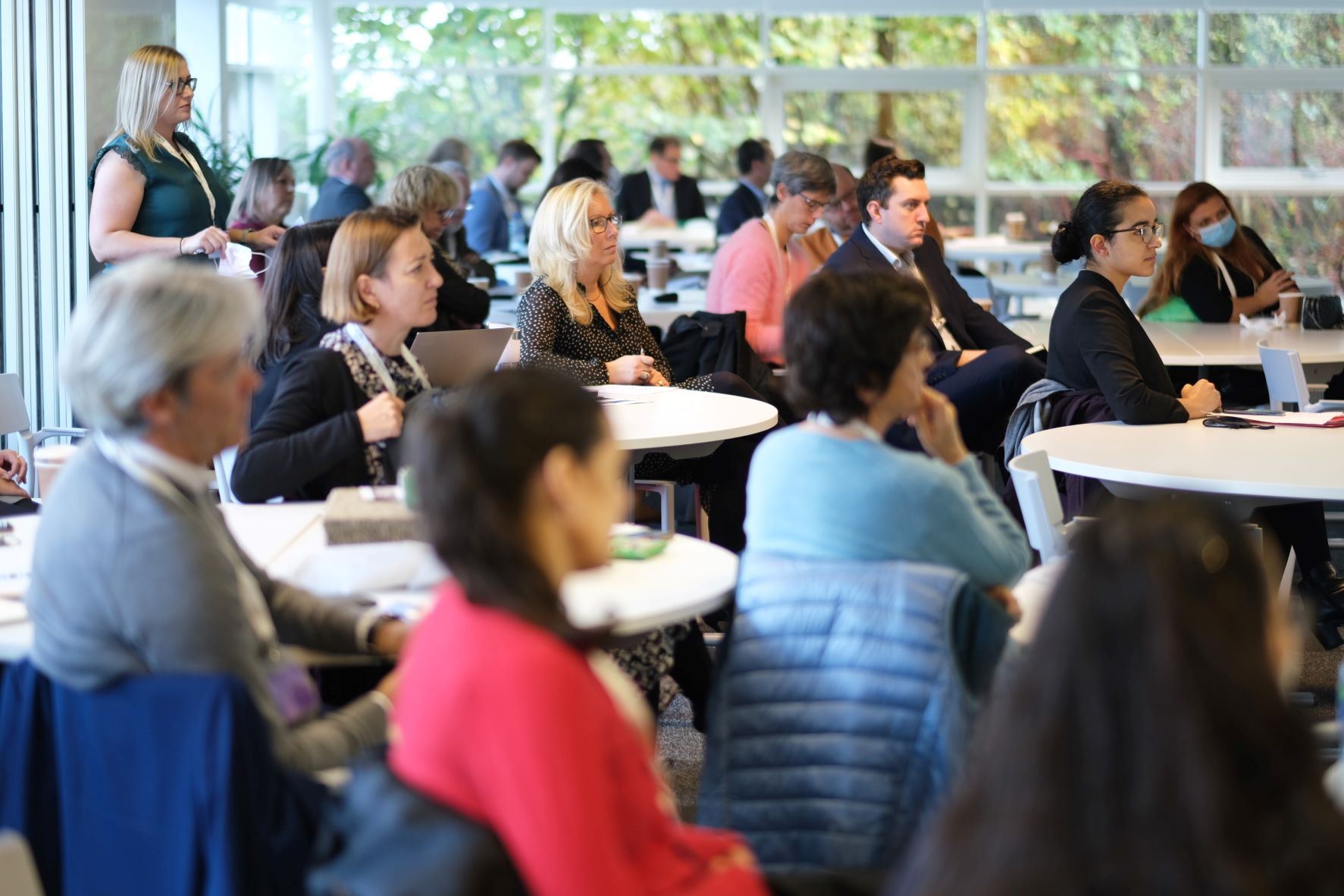 The conference suite combines both seminar suites and has been designed for an audience of up to 120 individuals. This space includes fully equipped AV and projectors and provides a bright and refreshing environment that makes it a great choice for all events. All our rooms are flexible in terms of layouts. please ask if you cannot find a configuration which suits your requirements below.
Room Pricing
Refreshments and catering are available on request, with different menu options to suit your budget.
Configurations
This style offers a flexible space suitable for both workshops and presentations. Audience members will be seated partially around the tables that enables the opportunity for audience participation, interaction and observation
This style is exclusive to our conference suite and allows guests to combine layout for different sides of the room. This is ideal for a multipurpose event requiring different layouts for different sections of the event.
This style offers the maximum size of audience in an organised manner. Suitable for presentations, seminars and conferences.
This style is tailored towards a training environment with the option for separate and whole group discussions. This layout promotes engagement throughout the room and allows the presenter/ trainer flexibility in the way they intend to engage their audience.
Conference Suite Floor Plan
Detailed floor plans for the Conference Suite available to hire.