Turning Research into Innovation with the Innovation Centres of Scotland
Learn more about how your research could be vital to creating positive impact on our communities and the environment.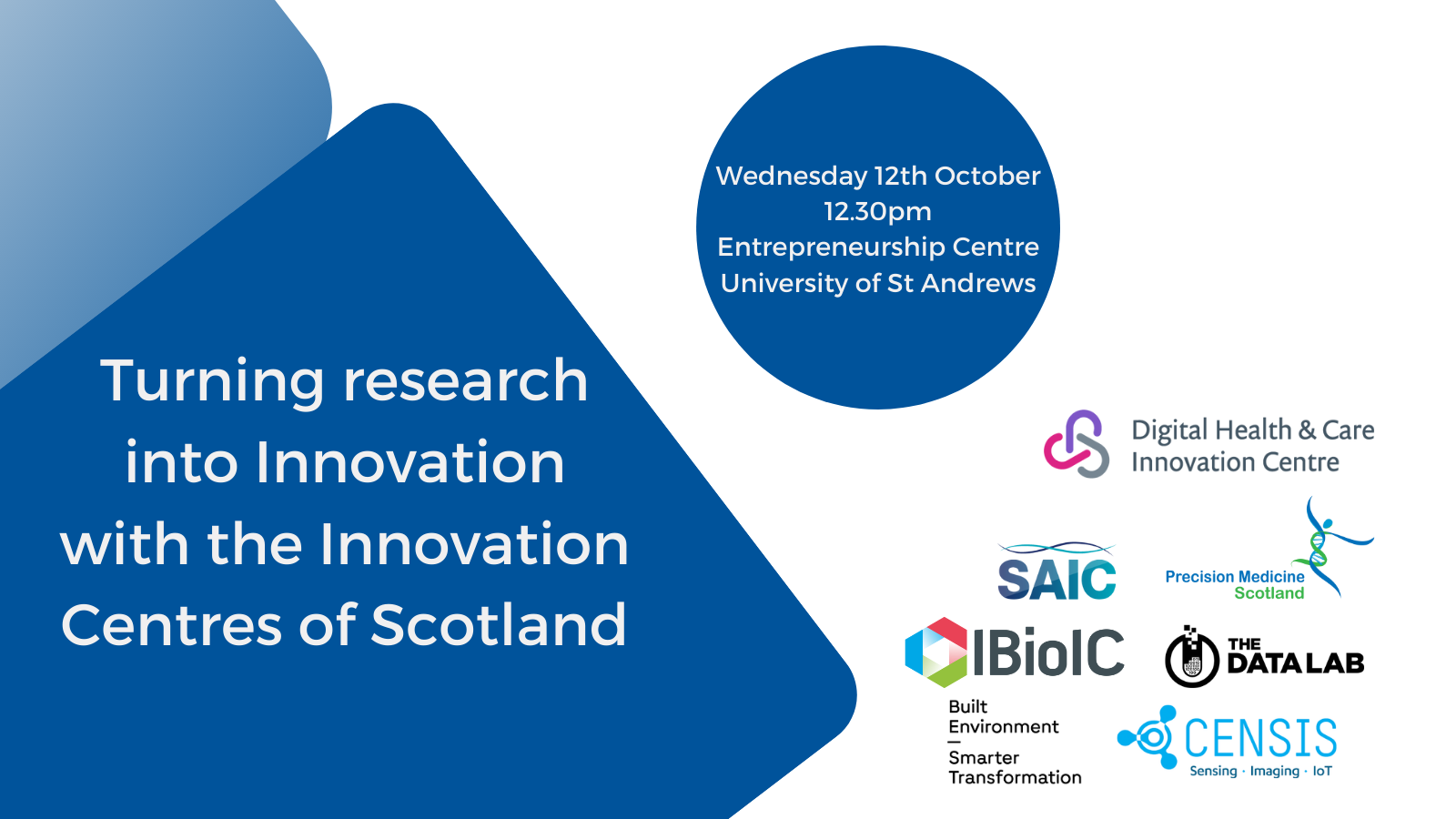 Join us as we welcome the Innovation Centres of Scotland to St Andrews and find out how you can get involved in a transformational collaboration between universities and businesses.
We're delighted to be working with the University of St Andrews, the University of Dundee and Abertay University, as we welcome all 7 Innovation Centres along to share how the academic and research community can connect with each of the centres and to learn more about their work and collaborations. This is a fantastic opportunity to connect and network with colleagues across all 3 institutions.
Who is it for:
Academics
PhD students
Postdocs
Research fellows
Where:
Entrepreneurship Centre, Walter Bower House
University of St Andrews
Main Street
Guardbridge
KY16 0US