Retrofit for Social Housing
A Retrofit for Social Housing training session, hosted by BE-ST and delivered by Barbara Lantschner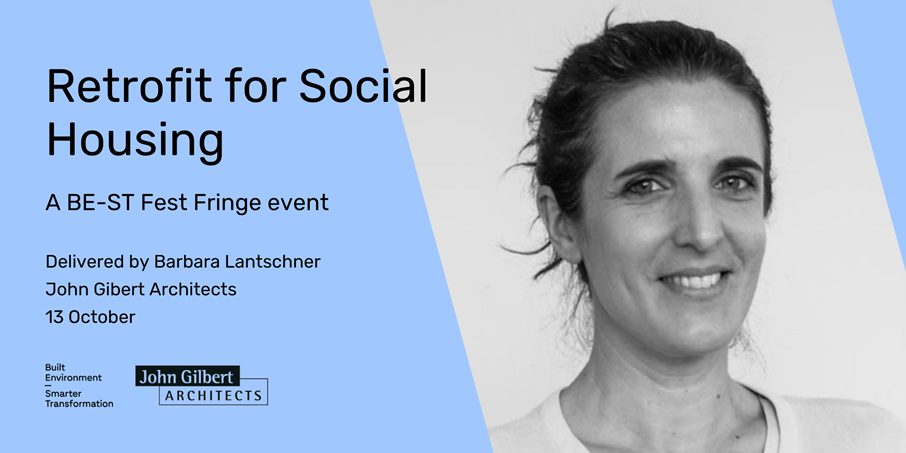 This practical training event will cover both the theoretical and practical challenges of retrofitting within a social housing context. With energy prices rising and winter fast approaching, understanding whole house retrofit has never been more important.
We look forward to welcoming you to BE-ST.
Retrofit for Social Housing
A Retrofit for Social Housing training session, delivered by Barbara Lantschner.