Preparing for 2024: Scottish Building Standards
We are delighted to invite you to a collaborative event with the Passivhaus Trust and BE-ST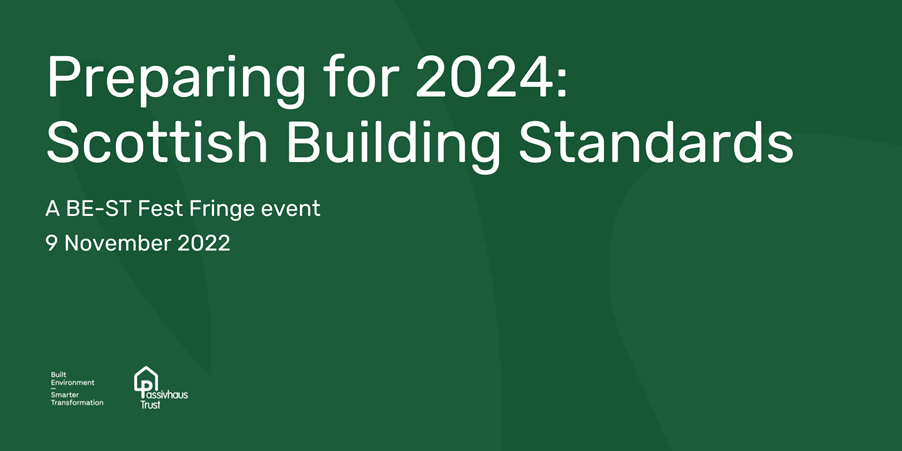 This in-person event will be an opportunity to discuss and listen to what industry is achieving and the challenges we are facing in adopting Low Carbon Construction. Including an opportunity to take a tour of our Innovation factory.
Hosted by Caitriona Jordan, Head of Retrofit Programmes
Speakers include:
Alistair Cameron, ECD Architect's
Morrison Construction
Homes for Scotland
Passivhaus Trust
We look forward to welcoming you to BE-ST.
Preparing for 2024: Scottish Building Standards
An opportunity to discuss and listen to what industry is achieving and the challenges we are facing in adopting Low Carbon Construction