The RIAS annual convention will take place in Inverness from 29th September - 1st October.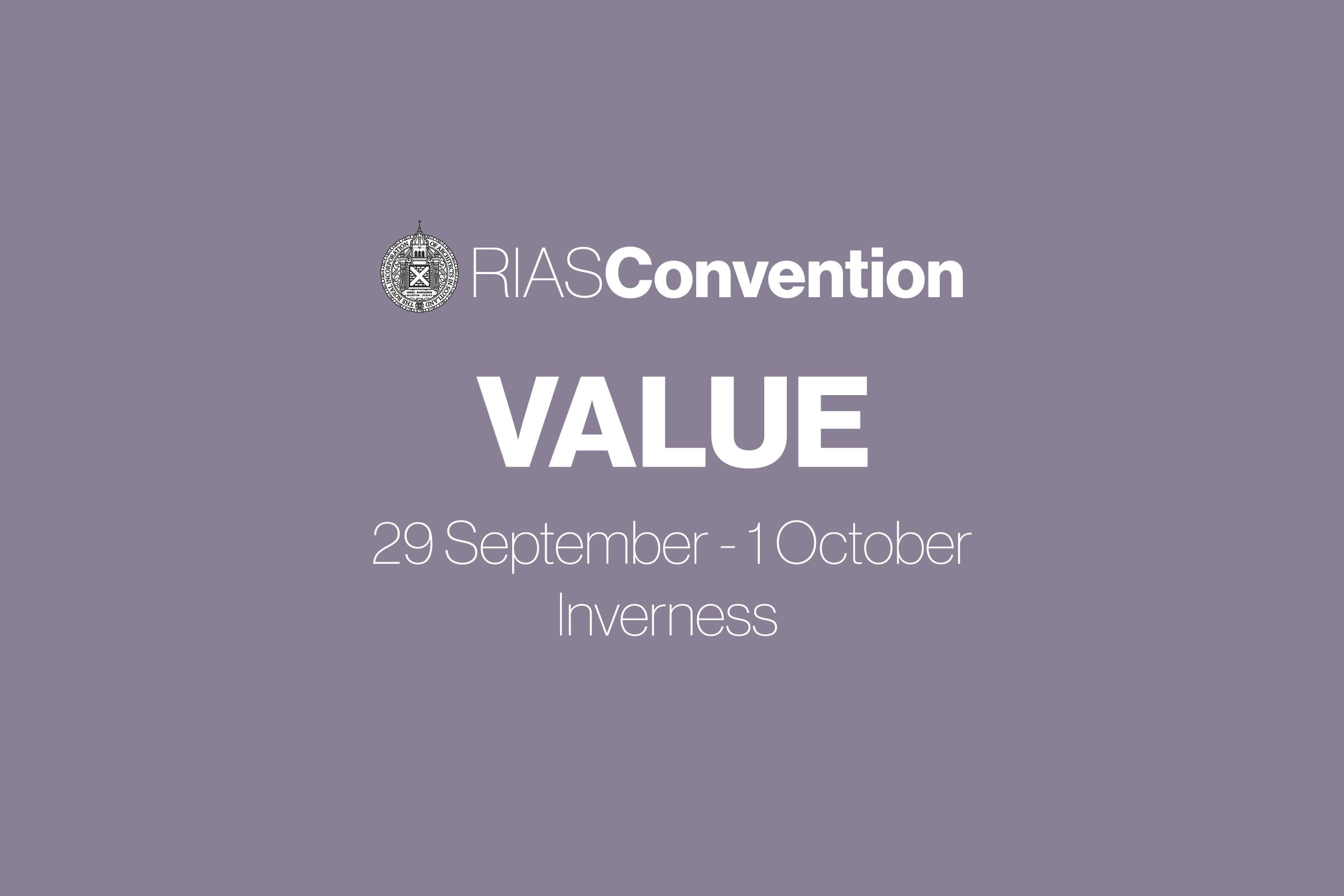 It is the leading architectural event in Scotland. Bringing together every aspect of the built environment to talk, think and collaborate.
This year's theme is VALUE. This wide topic will allow us to cover the value of Architecture, the value of collaboration, and perceived value, alongside exploring and debating what value in architecture means.
This year's speakers will include; Pooja Agrawall, Co-founder and CEO, Public Practice, Mary Arnold-Foster, Architect, Mary Arnold-Forster Architects, Neil Gillespie, Director, Reiach and Hall, Tilo Guenther, Architect, Niall McLaughlin Architects, Sarah Wigglesworth Architect, Sarah Wigglesworth Architects