Focus Breakfast Bridging the gap (Equity, Diversity and Inclusion)
The Construction Industry is suffering a significant skills and opportunity gap. Equality, Diversity and Inclusion is high on everyone's agenda but organisations are unclear on how to implement EDI as a behavioural change that will provide opportunity for growth, both from a moral perspective and as a business driver.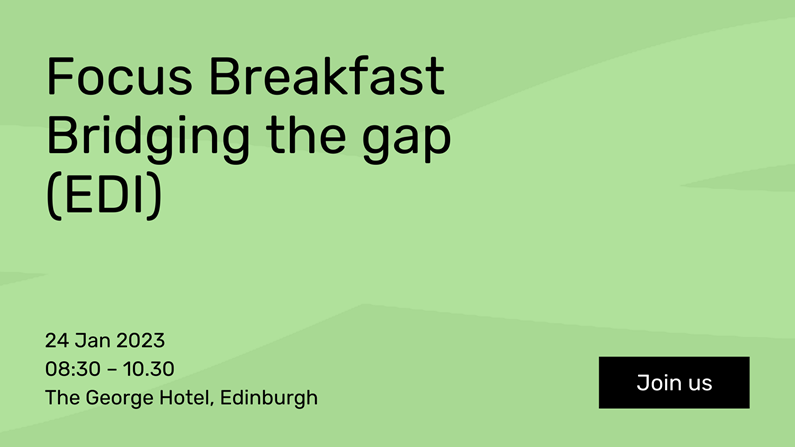 You are invited to the George Hotel, Edinburgh to join Kier Group in exploring EDI. 
After presentations chaired by Kier Group, Douglas Morrison, Deputy CEO at BE-ST will summarise the proceedings with a slant on how the construction industry as a whole can take forward the opportunities offered by EDI to its benefit.
A buffet breakfast will be available from 8.30 am and the seminar will commence at 9.00 am.